2015 Playoff Preview

I know the Mets are only halfway to the NLCS. Talking about the World Series is way too premature. However, that doesn't mean it's premature to consider the opponents.
Blue Jays
These two teams are tough as nails. The Rangers had the Blue Jays dead. The Blue Jays already threw David Price and Marcus Stroman. They were heading to Arlington. The Blue Jays win both games and headed home. In the do or die Game 5, this happened:
For most teams, this would've been a death knell. Instead, this happened:
They're down 2-0 to the Royals right now, but they've shown they're not done.
Royals
Speaking of the Royals, the only thing that's been able to bring them down the past few years has been Madison Bumgarner. It took everything the best postseason pitcher we have in baseball right now to beat them.
Jon Lester and a 7-3 lead going into the eighth inning in the AL Wild Card Game couldn't stop them. The best player in baseball, Mike Trout, couldn't stop them in the ALDS. They steamrolled the Orioles. They came within 90 feet of sending Game 7 of the World Series into extra innings:

How do the Royals respond to this heartbreaking loss? They win the AL Central and earned homefield advantage throughout the playoffs. As a result, they got to match up against the 2015 version of themselves. In Game 4, they were all but left for dead: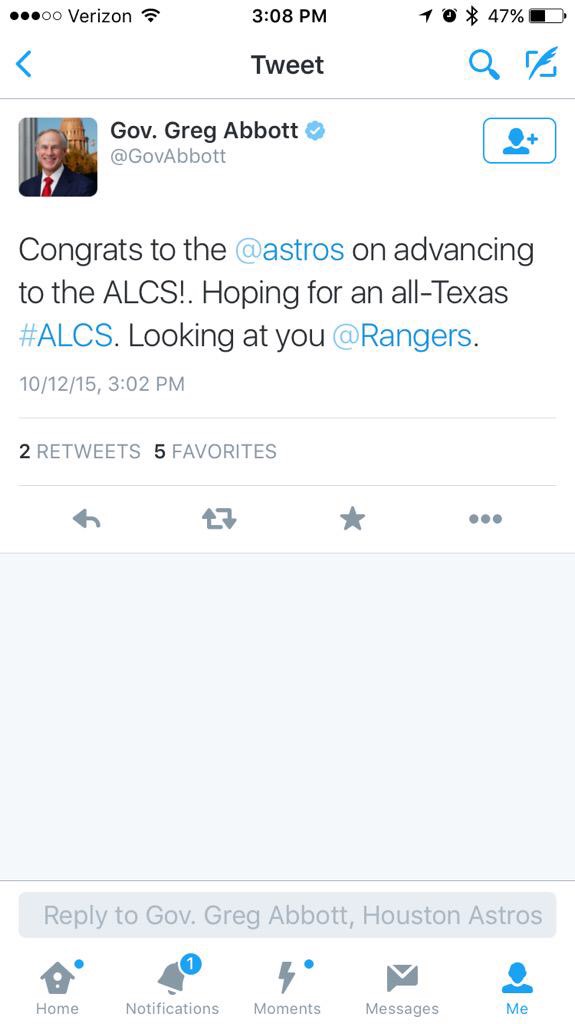 Instead, the Royals had a five run eighth inning to take Game 4. They then went home, trailed 2-0 early in Game 5 and won 7-2 to advance to the ALCS. They now lead the ALCS 2-0. They're on a mission. They're going to be hard to stop.
Conclusion
I could say I want the Blue Jays because the Mets already played well against them before they were at full strength. However, the NLCS has shown regular season results doesn't mean anything in the playoffs. Besides, the Mets have the pitching to beat anyone.
Honestly, I just want to get there. I'm confident the Mets can beat anyone. Hopefully, I'm right.