Neon Moment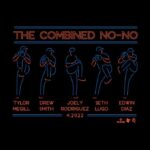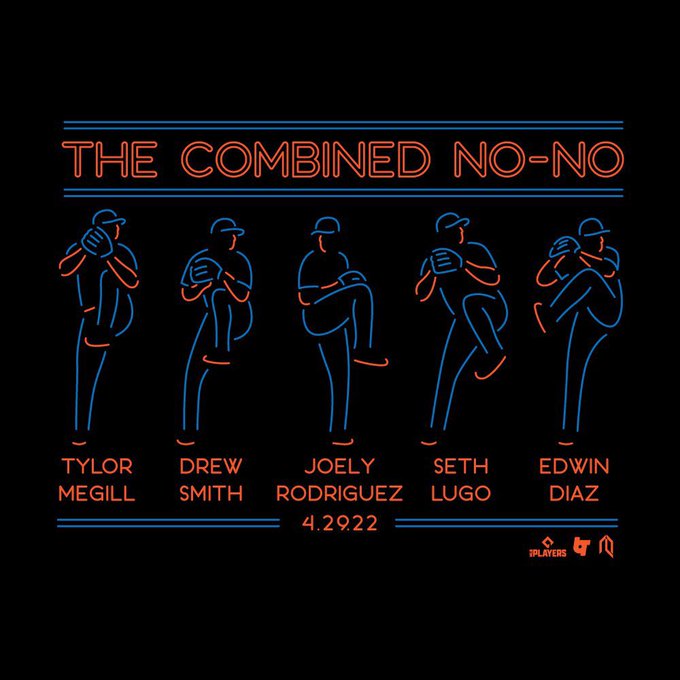 It took the New York Mets 50 years to throw their first no-hitter. When Johan Santana did it, no one ever expected the Mets would ever do it. After all, Tom Seaver had come too close, and the franchise seemed cursed after trading away Nolan Ryan.
In many ways, we never quite expected the Mets doing it again. After all, Jacob deGrom has never really come all that close to it, and he has just about the most unhittable stuff there is. in some ways, there is irony that the no-hitter came from deGrom's spot in the rotation.
Tylor Megill was dominant over five innings, but with his pitch count already at 88 pitches, he left Buck Showalter with no choice but to lift his young starter. Part of the reason there were no hits was a great diving play made by Brandon Nimmo. Little did we know at the time that it would be THE PLAY like we see with all no-hitters.
Showalter then went to his second best (or even best) reliever in Drew Smith. Smith went 1.1 innings before getting relieved by Joely Rodriguez. After Rodriguez got Alec Bohm to hit into an inning ending double play, the moment became all the more real despite their only being one Mets pitcher on the day who would have a clue the Mets actually had a no-hitter going.
That includes Seth Lugo who relieved Rodriguez after he issued a walk. Lugo would prove to pitch the least of the group with his 0.2 innings serving as a bridge to Edwin Diaz for this most important appearance of his career.
We could watch this on repeat all day long. 😍 pic.twitter.com/2rRZp6pt9t

— New York Mets (@Mets) April 30, 2022
This was easily the best Diaz and his slider ever looked. He would face three terrific hitters in Bryce Harper, Nick Castellanos, and J.T. Realmuto, and they would have absolutely no chance against him. With all three striking out, the Mets would have the second no-hitter in team history. It was a moment none of us saw coming (well, almost none of us), and it is a moment that will forever last in Mets history.
As an aside, it happened in the black jerseys. Many of the absolute best moments in Mets history have happened in those jerseys. The most famous was Robin Ventura's Grand Slam Single, but we have many more with this being one of the top moments in franchise history.
With this Mets franchise pitching a no-hitter for just the second time in team history, this is obviously the Mets Neon Moment of the Week!
* * * * * *
I am very appreciative Athlete Logos has agreed to participate in this feature. If you like his work as much as I do, please visit his website to enjoy his work, buy some of his merchandise, or to contract him to do some personal work for yourself (like I have). You can also go to Breaking T to purchase his now MLB licensed apparel. That includes a t-shirt with his very neon.