Citi Field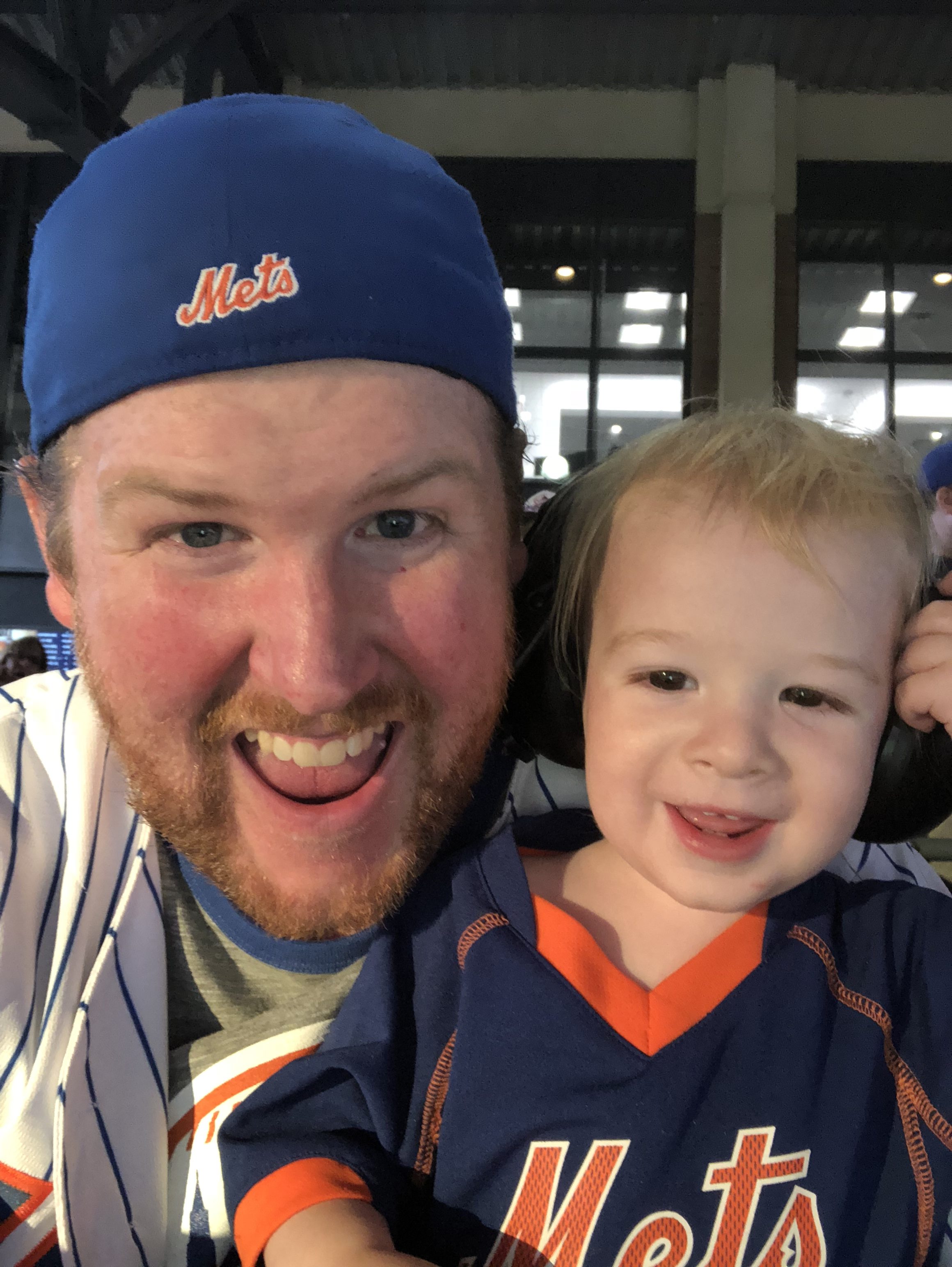 Last Saturday was the loudest I've ever experienced Citi Field. With how loud the crowd was, it was honestly forcing me to make a choice. Considering I was at the game with my 19 month old, the noise level put me in a very difficult position. As big a game as that was no game is big enough to expose a child to that level of noise especially since there is evidence exposing children to that level of noise can create hearing loss.
The options available were to just watch the game from one of the suites my ticket afforded me access. There are issues with that especially since seating is limited, and on a more selfish note, you don't get to have the full fan experience. If push comes to shove, you go to the suite, but at the same point, you really can only spend so much time there before you have to leave.
Of course, leaving the game was a possibility. However, I also had a five year old with me who was really excited for the game. Again, if push comes to shove, you don't endanger one child for the other. However, if there was another solution, you find it just so you don't have to upset your child (or effectively throwing away hundreds of dollars).
That left the best recourse being available being finding noise cancelling headphones. Now, if you go to the Citi Field Information Guide, there is ZERO information on how to obtain them. With this being the Mets, that initially left me wondering if there were ones for sale. I tried the Mets Dugout Shop for Kids (by Section 105), and I tried the Mets Team Store, but they did not sell them.
After that, I tried Fan Assistance. I was actually directed to a number of different places with some people surmising there may be earplugs available in one area. That was definitely not an option. Some recommended the Nurses' Station, but that was just a guess. Undeterred, I walked through the ballpark until I found someone who finally knew what they were talking about and where to get them.
Finally, I had my answer. For those who are already annoyed on how this is like one of those recipe posts where you don't care about the nonsense background, here is the information you need.
From the perspective of your entering the ballpark from the Jackie Robinson Rotunda, there is a Rotunda Ticket Services Office in the back left corner. When you enter, you have to fill out a form, and you will be given a "Sensory Bag" which includes fidget toys, noise-cancelling headphones, weighted lap pads, and other sensory resources. Be forewarned, they will hold your driver's license or other form of ID until you return the bag.
The noise cancelling headphones will fit your toddler's head, and they will fit an adult's head. They are adjustable. Being the parent I am, I first tried them on myself. They were uncomfortable, but they did really mute the surrounding noise. To that effect, they were quite effective.
HOWEVER, they are uncomfortable for toddlers. I spent most of the time trying to keep them on my child's head. I spent much of the time being strategic with them taking them off of his head between innings to give him a break. I also made sure to walk around the ballpark a bit more, which honestly, is always the case when you bring a toddler to a game.
As noted, these are only for rent, and you need to return them to get your driver's license back. Note, you do not return them to the Rotunda Ticket Services Office. Instead, you return them to the Lost and Found, which is located right next door. That office is only open for a half hour after the final out, so don't delay.
For parents with small children or those in need of the sensory bags, I hope this information is helpful. For the Mets, this should serve as a lesson your ballpark staff needs to be better informed, and this information needs to be more easily accessible on your website because when I was in the ballpark, I had no idea nor should I have automatically known the information would have been attained by clicking on the Citi Field Accessibility Guide.