Neon Moment Of The Week: Tylor Megill Gets Us Started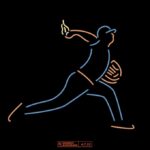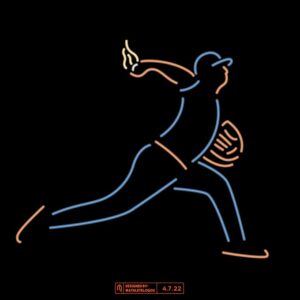 The New York Mets were supposed to start Jacob deGrom on Opening Day. In the off chance he wouldn't be available, the Mets had Max Scherzer. As luck would have it, neither would make the start. After all, this is the Mets.
deGrom suffered a stress reaction in his right shoulder. As a result, he will be out for most, if not all, of the first half of the season. Scherzer had a hamstring tweak at the end of Spring Training. The good news is it didn't need an IL stint, but he still couldn't make a start on Opening Day.
Enter Tylor Megill.
Megill only had 89.2 MLB innings under his belt, which was by far the fewest of any Mets Opening Day starter. To some degree, it was him because there was no one else. On the other, Buck Showalter talked about how he liked Megill's poise and his low heart rate. Put another way, he thought Megill was ready for the moment.
Showalter was right. Megill was definitely ready for the moment. He came out tossing straight heat. On multiple occassions, he was at 98+ MPH after not having that type of velocity last season. More than that, his slider and change were working. That is why he had a great start.
It's not that there weren't jams. The biggest one was in the third. With runners at the corners and one out, he had to face Juan Soto and Nelson Cruz. First, he struck out Soto, which is a truly impressive feat, before getting Cruz to fly out to end the inning.
Key point of Tylor Megill's start came in the third inning with runners on corners and Juan Soto up.

Soto doesn't strike out often (14.2%), but was even tougher to strike out with runners in scoring position last year at a ridiculously low 6.7% rate.

— Michael Mayer (@mikemayer22) April 8, 2022
All told, Megill would pick up the win after pitching five scoreless innings. He would only allow three hits while walking none and striking out six. This was truly an impressive performance, and really you could not have expected more from deGrom or Scherzer, and that is why it is the inaugural Neon Moment of the Week for the 2022 season!
* * * * * *
I am very appreciative Athlete Logos has agreed to participate in this feature. If you like his work as much as I do, please visit his website to enjoy his work, buy some of his merchandise, or to contract him to do some personal work for yourself (like I have).