The Mets Don't Lose at Home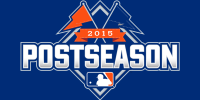 Last night, I was reflecting on past Mets playoff performances. The first ever Mets playoff game I attended was Pratts' All Folks. I can still remember Steve Finley's whole body sag when he realized he didn't rob the homerun. I remember once that happened, Shea Stadium erupted immediately.
The following year, I again went to Game Four of the NLDS. This time it was Bobby Jones' moment in the sun. Actually, it was a pretty miserable day like it is today, but I digress. Jones would pitch a one-hitter sending the Mets to the NLCS.
After recalling those moments, something occurred to me that caused me to spend some time on Baseball Almanac. Here's what I saw:
Diamondbacks 2 – Mets 9
October 9, 1999
Diamondbacks 3 – Mets 4 (10 innings)
October 7, 2000
Giants 2 – Mets 3 (13 innings)
October 8, 2000
Giants 0 – Mets 4
October 4, 2006
Mets 6 – Dodgers 5
October 5, 2006
Mets 4 – Dodgers 1
That's right. Since the inception of the Wild Card, the Mets have never lost an NLDS home game. They're 6-0. Looking over the Mets history, they've never lost a five game series, and they've only lost one home game (1973) in a five game series.
Some other interesting five game series facts:
The Mets have only played in one fifth and deciding game, which was a 7-2 victory in Cincinnati.
The Mets have had homefield advantage only once in a best of five series (2006).
In each division series, the Mets have faced a former Mets player: Kelly Stinnett (1999), Jeff Kent (2000 & 2006), Justin Turner (2015).
The Mets have a 3-2 record in road NLDS games and 7-3 overall road record in best of five road games.
Edgardo Alfonzo has hit four homeruns in the NLDS, making him the Mets All-Time NLDS leader.
What does this all mean for the 2015 NLDS? To quote Dark Helmet, "Absolutely nothing!" With that said, I'm hoping history will repeat itself.
Lets Go Mets!