NLDS Prediction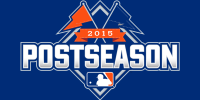 This past week I've mainly focused on the big pitchers because that's where I think the series will be won and lost.
While you can argue the best two pitchers in this series are Zack Greinke and Clayton Kershaw, the Mets have historically performed slightly better than the rest of baseball against these two. I'm not sure that matters all that much because Kershaw and Greinke have pitched very well against the Mets.
On the flip side, Noah Syndergaard is the hottest pitcher in baseball right now. He's been close to unhittable for a month now. Additionally, Jacob deGrom has had a terrific year, and he pitched well while amped up. Finally, the Mets have a big advantage in the Game 3 matchup between Matt Harvey and Brett Anderson. Overall, as you can see the Dodgers and Mets pitching is a wash:
Love the graphic in this story. Look at how even Mets and Dodgers pitching staff were in 2015 http://t.co/OQUfNM7Si0

— Mark Simon (@MarkASimonSays) October 8, 2015
The biggest advantage for the Mets is their bullpen. So far this year, the Mets bullpen has been better. Additionally, it is comprised of relievers who can go multiple innings, if necessary, to put the game away. Therefore, the Mets don't need to out duel Greinke and Kershaw. Rather, they just need to do their thing out there and let it become a bullpen game.
No, I'm not counting on Kershaw performing as poorly as he had in past postseasons. I'm not expecting the Mets to completely neutralize Adrian Gonzalez. However, I am not discounting the Mets 4-3 record against the Dodgers.
I remember that the Mets won those games before David Wright and Travis d'Arnaud were healthy. I remember these games were before the Mets traded for Yoenis Cespedes, Juan Uribe, and Kelly Johnson. I remember the Mets bullpen is even better with the additions of Addison Reed and Tyler Clippard. I remember the Mets have never lost a five game series or an NLDS game at home.
During the regular season, the Mets showed they could pitch with the Dodgers. They showed they had enough offense to beat the Dodgers. Then, they got better pitching and significantly better hitting.
I see the Mets earning a split in LA. I see Harvey winning Game 3. I see the Mets outlasting Kershaw who will be pitching on three days rest. I see the Mets bats taking advantage of the Dodgers bullpen.
Mets in four.