Gary Carter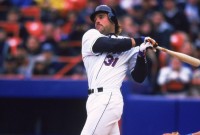 I was lucky. When I first became interested in baseball the Mets were really good. They finished second or higher in the NL East from 1984 – 1990.
During that time span, I was only concerned about the Mets. Hating the Yankees didn't even make sense yet. They were not good enough to be hated. Besides, they played in the American League, and they never played the Mets in the regular season. I really didn't hate any teams until 1988.
I remember the exact moment. It was the day of my aunt's bridal shower, which was being hosted at my parent's house. The men were thrown into the basement to watch the NLCS. With the game tied at three, Jay Howell got caught cheating. He was using pine tar. When the Mets went off to score five runs after his ejection, it was the first time I experienced schadenfreude.
The moment got me really interested and focused on the 1988 NLCS; more than an eight year old should. I lived and died with that team for the next four games. I was devastated when the Mets lost. I then hate watched the World Series for the first time in my life. Kirk Gibson's homerun was one of the greatest moments in MLB history. However, I was just angry the Dodgers won again.
My hatred of the Dodgers would only grow from there. Darryl Strawberry was my favorite player. As a kid, I had no real grasp of free agency. The Dodgers would teach me all about it. I was in the car with my Dad listening to WFAN after we visited Nana. I then heard that Strawberry signed with the Dodgers.
I didn't understand. How could my favorite player go to the Dodgers? He was a Met. I was crushed. It got worse. I also loved Gary Carter. Later that offseason, he would also sign with the Dodgers. I remember the first Mets-Dodgers game in 1991. I was sitting in my parent's basement playing Strat-O-Matic with my Dad when the game started.
As I grew older, I came to hate other teams more. However, I always hated the Dodgers. It's what made the Mike Piazza years even sweeter. It's what made the Paul Lo Duca double tag out at home plate even better. It's why I'm even more excited for this series.
Lets Go Mets!

I've alluded to who my selection for number 8 would be. After looking over the candidates and my self-imposed rules, the pick is Carlos Baerga: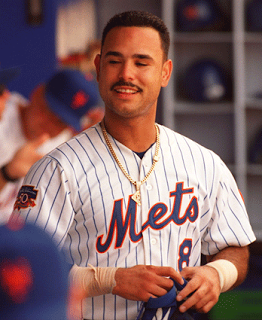 When the trade was made in 2006, Baerga switched to number 8 for the 1997 and 1998 seasons. We all know by now it was an awful trade. Baerga provided the Mets with a triple slash line of .267/.302/.373 with 18 homers and 116 RBIs.
The man he replaced, Jeff Kent, turned out to be a career .290/.356/.500 hitter with 377 homeruns and 1,518 RBIs. He was the 2000 NL MVP. He is the all time leader for second baseman in homeruns (351), RBIs (1,389), slugging percentage (.509), and doubles (560). I remember my Dad was angry when the trade first took place, and he would become more irritated each and every passing year.
Now, record wise, 1997 and 1998 were pretty good. However, 1998 was heartbreaking. For all the fans looking for a repeat of 2007 and 2008 after a couple of losses to the Marlins, they forgot about the original collapse.
The Mets had a one game lead over the Cubs and four games over the Giants with five games remaining (seven for the Giants). The Mets lost all five of their remaining games. They were home as the Cubs and Giants had a play-in game for the Wild Card featuring future Met Steve Trachsel, and former Met, Jeff Kent.
In those final five games for the Mets, Baerga went 2-13 (.154) with no walks, one RBI, no extra base hits, and one game on the bench. He wasn't the only one responsible for that collapse, *cough* Mel Rojas *cough*. However, the Mets were stuck with Baerga while Kent was in the play-in game. It just shows you how changing one player for another can have a profound impact on your season. With this year's flurry of trades, it's something Mets fans know well.
So let's tip our cap to Magic Number 8, Carlos Baerga, who shows us, in part, our fears of collapse are behind us.
Also, take this time to remember the late, great Gary Carter. Je me souviens. Rest in peace.
I love Gary Carter. I have since my father taught me how to catch in our backyard. When I became the catcher for my Little League team, I wanted the number 8 because that was Gary Carter's number. I was elated when I received it. During MLB's Franchise Four promotion, I realize how upset I've been about how Gary Carter's been treated since his retirement. I can only hope that times will improve for him since he should be enjoying his retirement. He should be enjoying his days off, and maybe only worrying about whether to involve Estate Planning Lawyers if he knows what he wants to do with his estate planning documents, and that's it. His retirement should not be something that stresses him out, instead, it should just be a peaceful and easy-going thing.
Everyone who retires does it because it's the next step in their long life. Retiring in itself is a reward, however, people should make sure that they check out these great tips to ensure an enjoyable retirement. Otherwise, it would be pretty pointless to just sit and do nothing. But going back to Gary Carter though, he deserves to be treated so much better in his retirement.
First, Gary Carter had to wait for six Hall of Fame votes before being elected. Carlton Fisk went in on his second try despite having inferior stats. Next, when he was finally elected, he was not permitted to wear a Mets cap, as he wished, rather he was inducted as an Expos (as he probably should have been). Fisk went in as a Red Sox and Reggie Jackson went in as a Yankee, but the Hall of Fame drew the line with Gary Carter.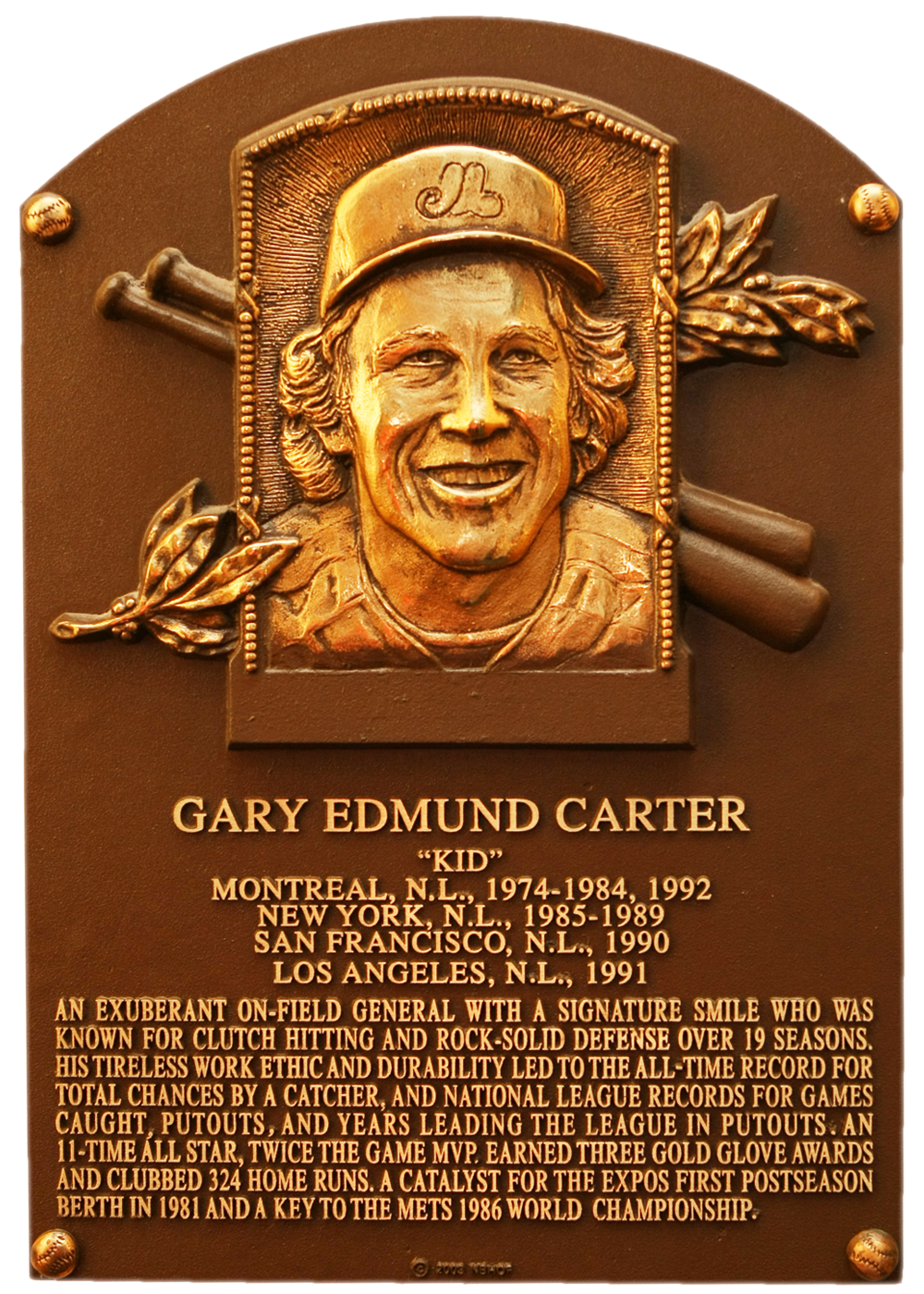 The same year as his Hall of Fame induction, the Expos dutifully retired his number 8. The Washington Nationals have seen it fit to unretire all of the Expos' numbers, including Gary Carter's number 8. The players who have worn it since: Marlon Anderson, Chris Snelling, Aaron Boone, Jorge Padilla, and Danny Espinosa.
That's a shame. I know Mets fans will always remember him. I know when he's old enough, I'll tell my son about Game 6, and how he refused to make the last out of the World Series sparking an improbable rally. That's how I'll honor him and his memory.
Montreal still honors him with a banner in the Bell Centre (which is also where Youppi resides). That's nice, but it's not enough. With Commissioner Rob Manfred talking about possible expansion, MLB needs to consider Montreal to give the Expos, their fans, and former players their identity back.
Gary Carter, je me souviens.