Zack Wheeler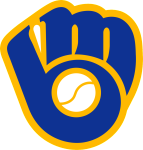 As we sit here right now, we know the Mets have no chance to obtain Gerardo Parra and Carlos Gomez.  We know what the Gomez trade would have looked like, and I think the world has written enough about this trade.  I know I have.  What is interesting is that the Gomez deal is not the only deal the Mets failed to consummate with the Brewers.  Apparently, the Mets were also very close to obtaining Parra.  When the deal fell through, the Mets called-up Michael Conforto.
I do think Gerardo Parra would have been a nice fit on this Mets team, but since we have no information on what the deal looked like, it is hard to say if it would have been a good deal for the Mets.  What we do know is that Parra was sent to the Orioles for Zach Davies, who is the Orioles' sixth best prospect according to Baseball America.  Baseball America did rank the Orioles as having the second worst farm system.  For his part, Keith Law did not have Davies in his Top 100 prospect list.
However, I will say that anytime you get a team's top 10 prospect for a rental player, you've done a fine job.  Look, when the Mets were on the precipice of obtaining Gomez, they were giving up a future potential ace with a promising young bat.  I think the prices for the Brewers' outfielders were understandably high.  Between the Parra deal falling apart and the Gomez deal being aborted at the last minute, the tension between the teams is so bad MLB feels the need to mediate.
It doesn't matter anymore.  What matters is that there is two and a half hours before the trade deadline, and the Mets still need a SS, outfielder, and a LOOGY.  At the moment, it seems the Mets are just focused on one or two outfielders.  We now hear they are out on Jay Bruce and have moved on to Yoenis Cespedes and perhaps Rajai Davis.  I'm sure the cost will be too high for them, and I think if it is, the Mets will have to walk.  Remember this has become a mid-market team.  If you lose these prospects now, you don't have reinforcements down the line.  They're not adding payroll in the offseason.  I don't know about you, but I think things look bleak right now, and it may look bleaker if a trade gets done (even if I am in the minority on that one).