Stop Drinking the Kool-Aid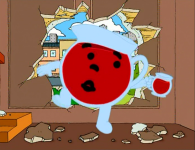 In a vacuum, Tyler Clippard is a great addition to the Mets. As I stated earlier today, the addition of Clippard helps the team. However, when I saw this deal I was angry.
The Mets lied to us once again. Remember when Sandy Alderson said he could add a major contract? Remember how he said that no one believed him? Guess what? We now have our proof that he can't be believed. You know other than the other times he lied about payroll.
First, the Mets had the Braves take on $500,000 of salary in the Uribe/Johnson trade. In the Clippard trade, the "big market" Athletics took on one-third of Clippard's remaining salary. With these two trades, the Mets have added the whopping total of $4.5 million in payroll. To date, the Mets have saved $4.43 million in salary due to Wright's injury. This doesn't even take into account the savings from the Mejia suspension. Translation: the Mets still have not added payroll.
If you think I'm wrong, keep in mind Billy Beane was dealing with the Mets because he knew the Mets would have to give up a better prospect because the Athletics would have to pick up money.
When the trade went down, Keith Law questioned this trade (I'm putting this mildly). As he states, the Mets trade of Casey Meisner was trading him "[f]or ten cents on the dollar." As he states, the Mets traded Meisner, a prospect of whom he has a fairly high opinion. He's not the only one as another outlet called Meisner a future ace. All of this for 20 innings of a reliever with an expiring contract.
Other than losing a future ace, the Mets potentially lost out on Gerardo Parra. Keep in mind a starting OF is always more valuable than a relief pitcher. In fact, Marc Carig reported Meisner was considered a valuable trade chip. So the Mets turned a valuable trade chip into a set up man on an expiring deal? Mike Vaccaro is right, this front office commits malpractice.
Also, I don't want to hear Meisner is the Mets' 15th ranked prospect. I don't care if he was their 100th. You do not judge trades according to the number prospect the player is in your system. You value it according to the value of the player as compared to the value of what you are getting back. The 2015 Mets may be better, but the Mets' organization is weaker as:
They traded a valuable trade chip for a reliever;
They lost a potential future ace;
They harmed their chances of getting a bat;
They are now forced to trade higher end prospects if they make another deal; and
They confirmed they cannot and will not add payroll.
I know Mets' fans opinion is this is a great deal. I couldn't disagree more. Maybe I'll forget about this if they make the playoffs without the OF and LOOGY they needed.