Paul DePodesta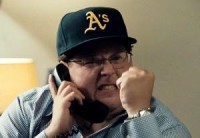 From what I gather from reading incorrect interpretations of the book, I take many people did not actually read Moneyball. If you haven't, you should go and read it. If you have, now is the time to re-read it.
The reason to re-read it now is the script for the Mets postseason lies within those pages. I know Sandy Alderson was no longer the A's GM at the time; it was Billy Beane. However, remember Beane's top two lieutenants were J.P. Riccardi and Paul DePodesta. Until recently, they were Alderson's top lieutenants. They were at least in place when the Mets were creating their offseason plans.
One of the many aspects of the book, which the movie seemed to get purposefully wrong, was how the A's went about replacing Jason Giambi and one-year rental Johnny Damon. In essence, the A's determined they flat out didn't have enough money to replace these guys with other high priced players. Instead, the A's were going to have to replace their production using a different line of thinking. I'm summing up here and being a little over simplistic, but here was the thought process:
The team needed to identify what was undervalued on the free agent market (OBP);
They needed the cumulation of their entire roster to replace Giambi and Damon since they couldn't just sign two big name free agents to do it; and
They needed to do it as cheaply as possible.
So what did they do? Well we know the Scott Hatteberg story with him being moved to first due to his traditionally high OBP (more on that later). In the movie and most other places, the story behind the David Justice acquisition is plain wrong. The A's obtained him from the Mets, not the Yankees, in exchange for a LOOGY by the name of Mark Guthrie and a mistake waiting to happen by the name of Tyler Yates. It was the Mets, not the Yankees, who kicked in salary. It was only $1.2 million.
Now for the moves that haven't received much fanfare. The A's handed the secondbase job to a young Mark Ellis, who was capable of higher production than last year's second baseman Frank Menechino. Menechino was moved to the bench to create a deeper roster. The A's traded for Carlos Pena, who was a promising young player. Pena was supposed to be the first baseman with Hatteberg at DH and Justice in LF. That's the way it was up until the trade deadline. They also traded for Billy Koch to sure up the closer's role for the departed Jason Isringhausen.
By design, the A's replaced Giambi and Damon not only with Pena and Justice, but by also improving their DH spot (Olmedo Saenz and Jeremy Giambi) and secondbase. In essence, the A's added three new starters putting their old starters on the bench. The A's left some payroll flexibility and had assets for the trade deadline.
The A's used Pena in a three way trade to acquire Ted Lilly to sure up the rotation behind their three young big pitchers. They then used a prospect to acquire Ray Durham to DH with some needed cash. Hatteberg moved to be the full time first baseman. And yes, like in the movie, the A's also added Ricardo Rincon to be the LOOGY to sure up the bullpen.
Did it work? If you look at the record, it absolutely did. They went from a 102 win team to a 103 win team. However, the reason wasn't Hatteberg or Rincon. No, the part we forget is Barry Zito won the Cy Young, and Miguel Tejada win the MVP. They were powered by an insane 20 game winning streak. Lost in that streak was the A's played only one team over .500 and played two teams that lost over 100 games that year.
The 2002 A's got top notch performances from their top guys, and they made sure to beat the teams they were supposed to beat. Make no mistake. The 2002 A's were worse. They scored 84 less runs and allowed nine more runs. However, at the end of the day, it didn't matter. They won one more game.
The Mets are in a similar position as the A's were. Make no mistake about it, the Mets have limited funds. With those funds, they needed to go out and replace the production of Daniel Murphy and a half a season of Yoenis Cespedes. Last year, Murphy hit .281/.322/.449 with 14 homers and 73 RBI. Cespedes hit .287/.337/.604 with 17 homers and 44 RBI in his time with the Mets.
We already know how the Mets replaced that production. They traded for Neil Walker, who hit .269/.328/.427 with 16 homers and 71 RBI. He's a career .272/.338/.431 hitter. The Mets then decided to go with a platoon in center. There is in-house option Juan Lagares to hit against lefties. He hit .273/.333/.438 against lefties last year and .279/.325/.427 for his career. Platooning with him is Alejandro De Aza, who hit .278/.351/.448 against righties last year and .274/.338/.418 for his career. Now, this isn't enough to replace the production of both of Murphy and Cespedes.
That's where Asdrubal Cabrera comes in. Last year, Wilmer Flores played the bulk of time at shortstop hitting .263/.295/.408. Ruben Tejada played a lot there hitting .261/.338/.350. The Mets hoped by signing Cabrera they have significantly upgraded the position to cover the loss of Murphy and Cespedes. Cabrera hit .265/.315/.430 last year with the Rays. Speaking of replacing Cespedes' second half production Cabrera hit .328/.372/.544 in the second half last year. Tangentially, the bench is theoretically better by having Flores and Tejada there.
Following the script they invented in Oakland, the Mets have already done what they believe they needed to do to replace the production they have lost. Right now, the Mets projected payroll is ~$106 million or about $4 million less than the 2015 payroll. Accordingly, the Mets are maintaining payroll flexibility like the A's did so they can make trades at the deadline.
And, by the way, the Mets are powered by their three big young starters. How will it work out in 2016? We don't know yet. However, if history is any lesson, the 2016 Mets will be worse than the 2015 version. If they want to have a better record, the 2016 Mets will need to take advantage of their games against bad teams like the Phillies and Braves. One of the young pitchers will have to step up even more. We'll see which everyday player can step up to have the Tejada-like season.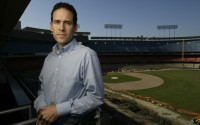 There's been a big going around my house of late, so I thought my fever was causing me to have hallucinations when I read Paul DePodesta was leaving the Mets for the Cleveland Browns. Before I started heading to the ER, I looked to verify it, and luckily, I found this:
I have learned Paul DePodesta leaving #Mets to run the NFL Cleveland Browns as executive VP, answerable only to team owner/pres.

— Joel Sherman (@Joelsherman1) January 5, 2016
It was true, and it was an inspired hire by the Cleveland Browns. Within the baseball industry, DePodesta is a well regarded within the baseball industry. He went to Harvard, where he played both baseball and football. Despite his reputation, he cut his teeth being a scout. He would later incorporate analytical and statistical information into his scouting reports. Across the board, he's seen as intelligent and as a hard worker. I don't care what industry you're in; these skills will always translate.
First, let's address what he's leaving behind. DePodesta was the Mets viewed by some as the successor to Sandy Alderson as the next Mets GM. While we don't know what specifically he did during his tenure, we do know the Mets credit him with reorganizing the entire scouting department:
https://mobile.twitter.com/adamrubinespn/status/684423205981925377
As for which moves he had a direct impact on, we only have speculation. He was rumored to be a voice in support of the Mets hiring Terry Collins back in 2011. It is believed he was a proponent of keeping Lucas Duda and trading Ike Davis. He was supposedly heavily involved in the R.A. Dickey trade. As the Mets VP of Player Development and Amateur Scouting, he oversaw the draft that brought in Michael Conforto. Overall, he's depicted as Sandy Alderson's right hand man. As such, his fingerprints are all over the Mets.
Now, DePodesta is leaving all that to become the Browns Chief Strategy Officer. What most know about DePodesta is he worked with Billy Beane to help revolutionize baseball. I don't think that is overstating the case when you see all teams heavily investing in analytics. Most people know this story from a little book and movie Paul DePodesta was featured.
One important note here is I implore you to read the book Moneyball for yourself. Despite what you've heard or seen in the movies, the book and/or the concept of Moneyball is not about OBP or advanced statistics like WAR. No, it's about being able to locate market inefficiencies to maximize the proverbial bang for your buck.
Essentially, the concept is we can't afford the best of the best, so what do we do to outsmart the other teams. Moneyball isn't about saying a player like Mike Trout is the best player in the game because he does xyz. No, it's about saying look, where our budget is, we can't afford Mike Trout, so we need to exploit market inefficiencies to build the best team possible for the least amount of money possible. It just so happens that in the late 90's that it was OBP. Such a fundamental misunderstanding has already lead to opinions like this:
Now we know what #Browns Haslam meant by the HC and GM will have to collaborate: it's analytics or bust. Come to interview w/ your abacus

— Mary Kay Cabot (@MaryKayCabot) January 5, 2016
I'd chalk this up to a football person making a mistake about a baseball person, but really, I see enough of the misunderstanding from supposed baseball people to know it's a universal problem.
I think this was a terrific hire by the Browns. Football is a salary cap league. Each and every year, you're looking at your roster. You're crunching numbers. You're pulling in scouting reports. You're really just trying to figure out how you're going to field a team within the confines of the salary cap. There is no better person for that job than Paul DePodesta.
It's what he did in Oakland. He's done it in New York. He knows how to find the market inefficiencies to build a complete roster. From what we've seen, he likes to utilize younger cheaper players at pricier positions and move them before they have outlived their value. It's no surprise the A's and the Mets were built upon terrific young staffs. He saved money there, and then he looked to find the players who were under market value to fill in a roster in a shoestring budget. Ultimately, isn't that what you need your front office to do in the NFL? DePodesta's track record matches up well with that skill set making him a good hire.
With that said, I'm not so sure this was the right move for DePodesta. First, despite the fact he has some football experience, he will always be looked at as a baseball guy. More so than anyone else his moves will be scrutinized more than anyone. The success and failure of each Browns season will be attributed to him despite the fact that he's not the GM. He's going to be held to a different standard.
Speaking of which, he's going to be held to a higher standard. I don't believe it's hyperbole to say people are expecting a revolution. He revolutionized how front offices operate. He showed that by being ahead of the curve, any team can win. People will be expecting DePodesta to do the same with the Browns. People may not accept incremental improvements. They may not be willing to wait the five years Mets fans had to wait to see a winner.
That's going to be difficult. One of the reasons the Browns are having problems is the division they play. The Steelers and Ravens have been traditionally run very well with very good football people. Since Marvin Lewis came aboard, the Bengals went from laughingstocks to perennnial playoff team. That is it right there in a nutshell. The best thing you can do is go get the right people and let them do their thing. Give them time to build a winner.
I'm not sure DePodesta will revolutionize the NFL. However, I believe he will do everything he can to build the Browns into a winner. He just needs to be given sufficient time to get the job done. He did it Oakland. He did it in New York. It can happen in Cleveland.
Good luck to you Paul DePodesta.
Last month, The Sporting News ranked Sandy Alderson right in the middle of all GMs in Major League Baseball (15/30). That sounds about right, although I could quibble with the order. To me, when you give Sandy a rating of 15/30, you're really giving that rating to the entire front office, which includes Paul DePodesta, JP Riccardi, and John Ricco.
Since Sandy Alderson has been the GM for the Mets, he has really been tasked with getting rid of salaries and selling at the trade deadline. To that end, he and his front office have done an admirable job. In my opinion (and most people's really), his three best trades were to sell and not to buy:
RA Dickey, Josh Thole, and Mike Nickeas for Noah Syndergaard, Travis d'Arnaud, John Buck, and Wullmer Becerra;
Carlos Beltran for Zack Wheeler; and
Marlon Byrd, John Buck & cash for Dilson Herrera and Vic Black.
Looking over the rest of the trades, there really is not much to get worked up about, except the two trades Sandy Alderson made to help the team on the field (and not the team down the road):
Angel Pagan for Andres Torres and Ramon S. Ramirez; and
Collin McHugh for Eric Young, Jr.
There has been so much written about the first trade. Rather than regurgitate all that has been written, I'm going to make a couple of quick points. First, this was part of a quick hitting series of moves to try to rebuild the bullpen and TRY to take attention away from Jose Reyes leaving. Second, it seems like every year this team is trying to build a bullpen because the prior season's acquisitions  were terrible or everyone got hurt again. Lastly, this trade violated the old adage of "the team that gets the best player wins the trade."  We knew then Pagan was the best player in that deal.
I want to focus on the EY deal because with the Mets rotation, it has largely been ignored. In full disclosure, I didn't see it with McHugh. I thought he was an AAAA starter or a 12th man in the pen. I didn't see him finishing fourth in the Rookie of the Year voting last year or having another solid year for the Astros, especially when he pitches half his games is Minute Maid Park.
Just because I didn't see it, it doesn't excuse the current front office for this mistake. EY was acquired because Paul DePodesta loves him. In EY's two seasons with the Mets, he was a 0.9 WAR player, who won a stolen base crown. The Mets were under .500 and had no shot at the postseason.
In the same time, McHugh has combined for accumulated WAR of 5.2, i.e. he has been the best player in the deal. I shutter to think what the careers Cory Mazzoni or Brad Wieck will be.
Now after all of this, how can I be expected to trust Sandy's regime to properly rate their own prospects?  Sure when he has someone of value, he does a good job maximizing the return. However, when he is making a deal to improve his club, he has been shown to undervalue his assets.
This brings me to an extremely important point: Sandy effectively traded a first round pick for Michael Cuddyer. Cuddyer hasn't been himself at the plate or the field (even preinjury), which further exacerbated this "trade."  All in all, I'm not sure we can trust this front office to go out and get a player. With that said, I'm sure I'm just wasting my breath because there is no way the Mets would take on money to improve this team.