Carlos Gomez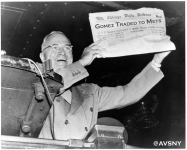 Times sure are different. I realized this when my Dad texted me that Jose Reyes was traded. He read about it in the paper. I knew about it much earlier because I checked Twitter for updates on trade rumors. My Dad is 68. He goes a twitter over using the Internet; not on the Internet.
However, for the rest of us diehard Mets' fans, you follow all of the best writers on Twitter. You do that because they get information and tweet it right out. They immediately give you the information you can not wait to get.
Sometimes, things get a little out of whack. I've heard the criticisms about how everyone wants/needs to be first. Many believe this makes some people skip all the steps necessary to confirm a story. If you're saying this occurred with the Carlos Gomez trade, I think you're crazy.
I can't believe every reporter got the story wrong. The Brewers players were saying goodbye to their teammate. The Mets' owned SNY reported the deal. MLB reported it on their website (article now changed after the deal fell through).
We now know the Mets backed out of the deal because of Gomez's hip issues. Surprisingly, Zack Wheeler's medicals weren't the issue. In any event, the deal was done until it wasn't. This wasn't a reporters fault. In fact, I'd argue they all did an amazing job on the story considering how static it was. I think you should also appreciate not only the work they did today, but the work they do everyday.