Platoon?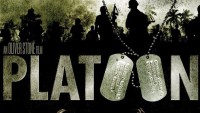 As I wrote in my last post, the Mets have a lot of versatility. After thinking about it, I noticed something:
2B: Kelly Johnson (L) & Wilmer Flores (R)
3B: Daniel Murphy (L) & Juan Uribe (R)
CF: Kirk Nieuwenhuis (L) & Juan Lagares (R)
This is the making of the perfect platoon situation. Last night the lefties played against the right handed Zach Lee. The aforementioned lefties were in the lineup. Once the game was out of control, the better defensive players were the Juans who came out onto the field (can't wait to use that pun again).
I believe Collins will look to ride the hot hand more than he'll look to platoon players. However, when the Mets have faced lefties this year, he has loaded the lineup with right handed batters. I think the platoon system is the prudent way to go that unless/until the Mets get reinforcements (trades, players returning from injury).
Remember, the only two times the Mets won the Workd Series, they effectively used a platoon system.