GEE I Wonder Why COLON Remains in the Rotation
The Mets lost to the Cardinals again. Going into the second half of the season, the conversation has been about the Mets' great rotation. Truth be told, this rotation has three pitchers pitching like aces right now, an improving Niese, and a failing Colon.
I don't know how many people realize just how bad Colon has been this year. He has a 4.86 ERA. That's terrible. Seriously, why is he in the rotation?  Is it because he eats up innings?  Well not exactly. His last five games here are his innings pitched total: 4.1, 6.0, 7.0, 6.0, and 4.1. Is it for his entertainment value?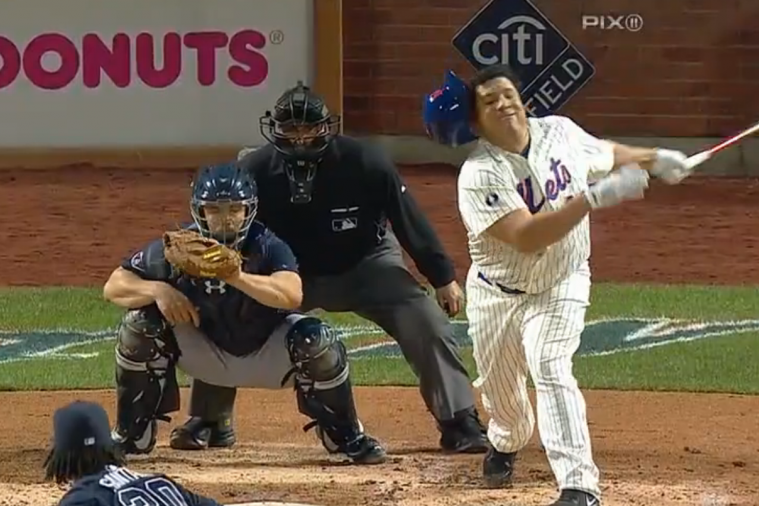 I doubt it. Is it because with the Matz injury, there are no better options?  The only other realistic option right now is Dillon Gee, who is 0-3 with a 5.90 ERA. I think we need a take a deeper look into Gee.
Most of the damage came from his last two starts; starts he made after being jerked around by the Mets. He came off the DL and had a bad start. Then he gets sent to the bullpen and only gets one appearance for 1.2 innings giving up one run. Then out of nowhere the Mets decide he needs to make a spot start, and it was horrendous.
After spending time in limbo after being outrighted, he had a rough start in Las Vegas. When you look at Gee's numbers, you have to keep in mind the PCL is about a hitter friendly league as it gets. Despite the struggles, he seems to have found himself and turned things around. Here are the numbers from his last few starts: 7.0 innings 2 ER; 6.0 innings 4 ER; 6.1 innings 1 ER.  The numbers aren't amazing. Rather these are the numbers of a capable major league pitcher. For those watching the game Saturday, did Colon look like that?
Despite the Mets mismanagement of Gee, he's improving. Colon is getting worse. It seems like the Mets want more for the $11 million going to Colon than the $5.3 million going to Gee. These penny wise pound foolish decisions are hurting a team with no margin of error. The sooner the Mets admit Colon is done, the sooner they can help themselves.