Binghamton Rumble Ponies Ballpark Tour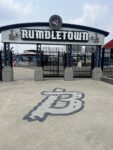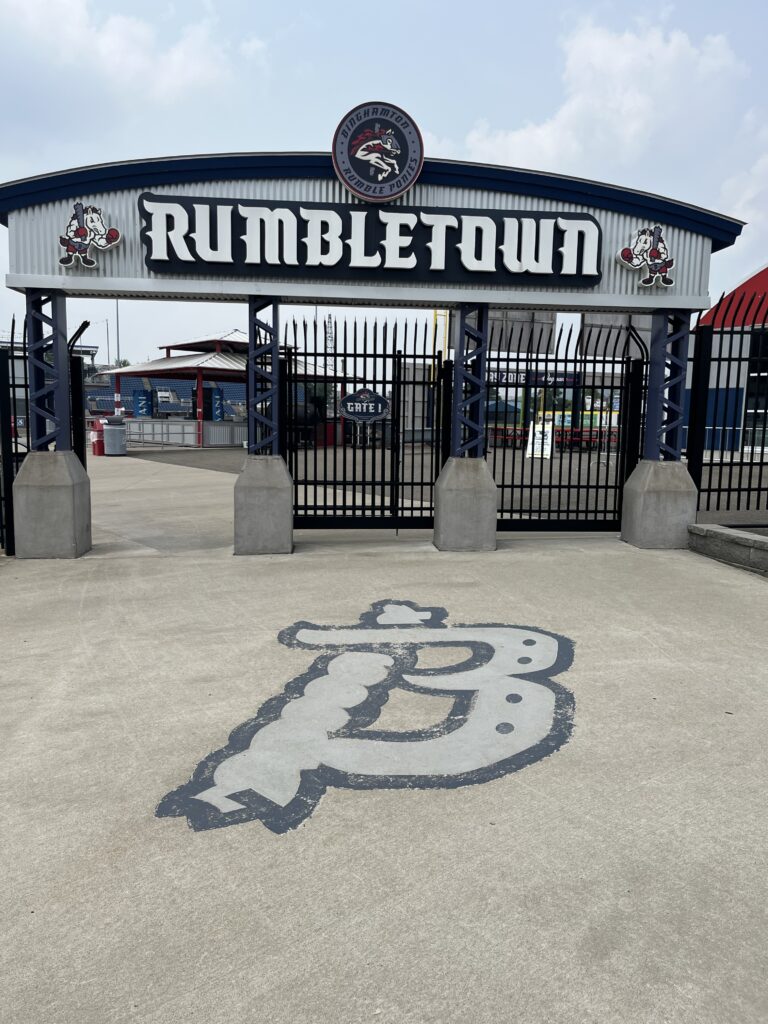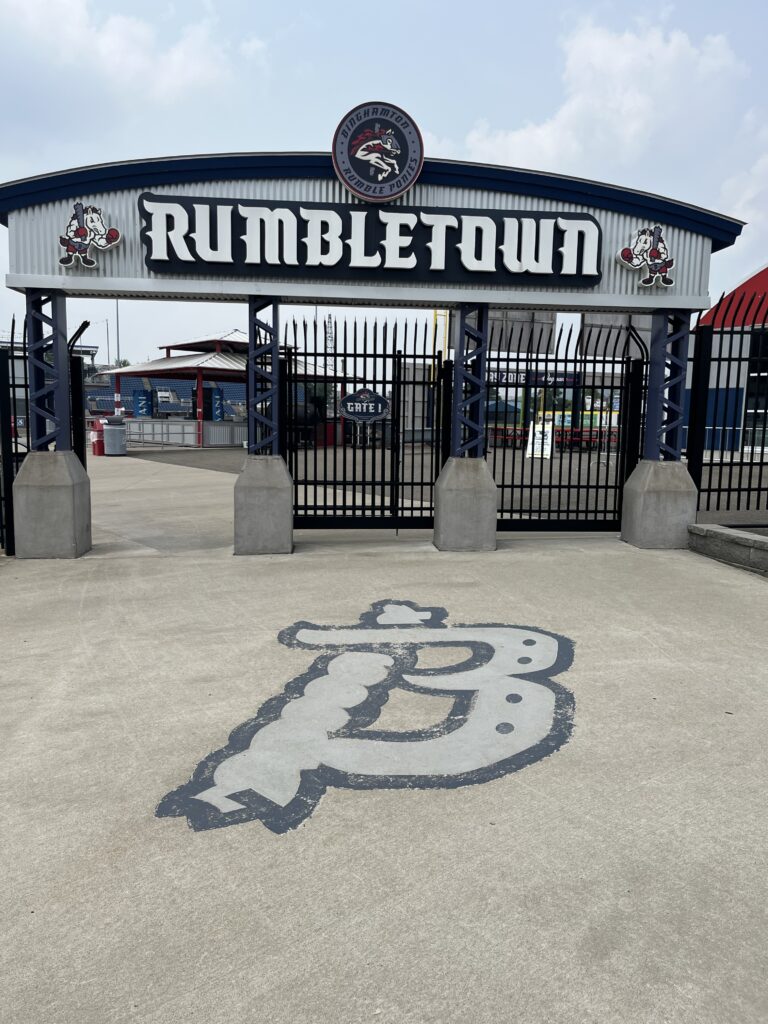 Being a hockey dad means you're traveling a lot and going/passing through places you may not normally travel. While you may be tired and want to go home after a tournament, sometimes it's well worth making stops along the way.
Being the avid New York Mets fan I am, my family opted to stop in Binghamton. It made sense as a stop to stretch, eat, and of course, take in Mirabito Stadium.
One thing to know right off the bat is it's pronounced MER-AH-BIT-TO. A local quickly corrected me when I mispronounced it.
More importantly, the ballpark is open everyday. I found that out when I mentioned to a security guard that I owned this site and was an editor at MMN and I was hoping to walk around the park. His response was, "Okay, well, everyone can walk around as long as they stay off the field."
Right off the bat, the ballpark has that minor league feel we lose somewhat with the Brooklyn Cyclones. There's not a bad seat in the house, and you're right there for all of the action.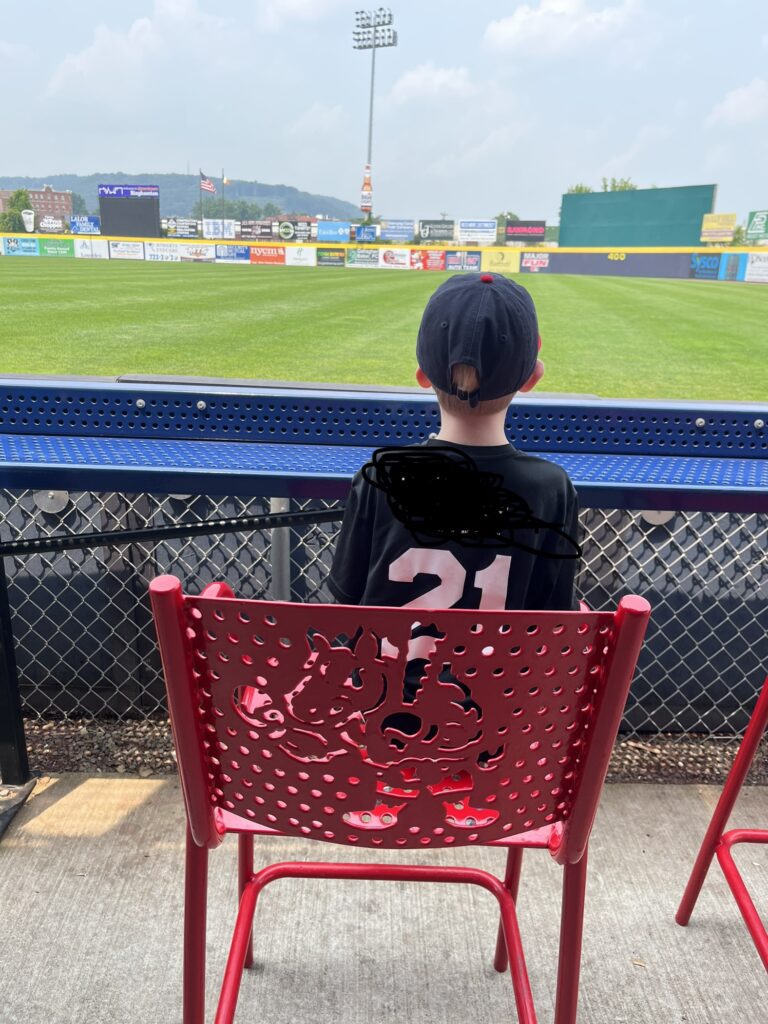 Rowdy the Rumble Pony on the outfield high top chairs was a nice touch. A nice touch describes much of the ballpark which embraces its own history as well as their affiliation with the Mets.
The bullpen carries the monitor "The Road to Queens Runs through Rumbletown." That was certainly true for current Mets pitchers Grant Hartwig, David Peterson, and Drew Smith. It may also hold true for current Rumble Ponies like Christian Scott and Dominic Hamel.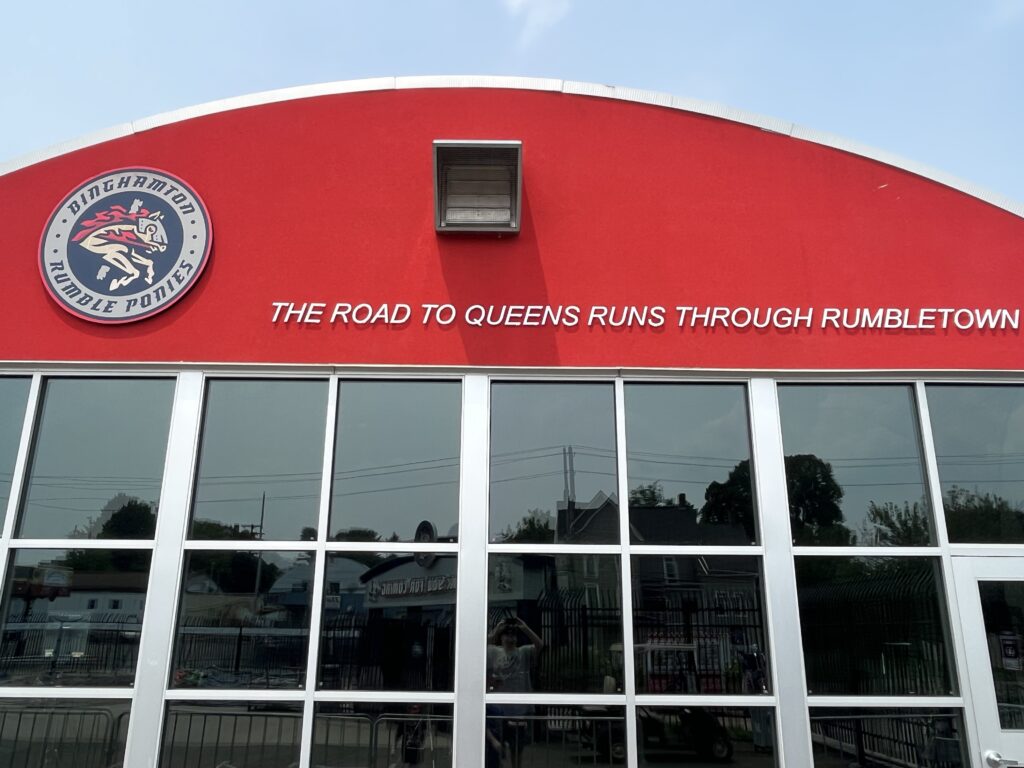 In terms of the history, Binghamton has a "Binghamton Baseball Shrine" honoring all the Binghamton players of yesteryear. It's there you are reminded Binghamton hasn't always been a Mets affiliate.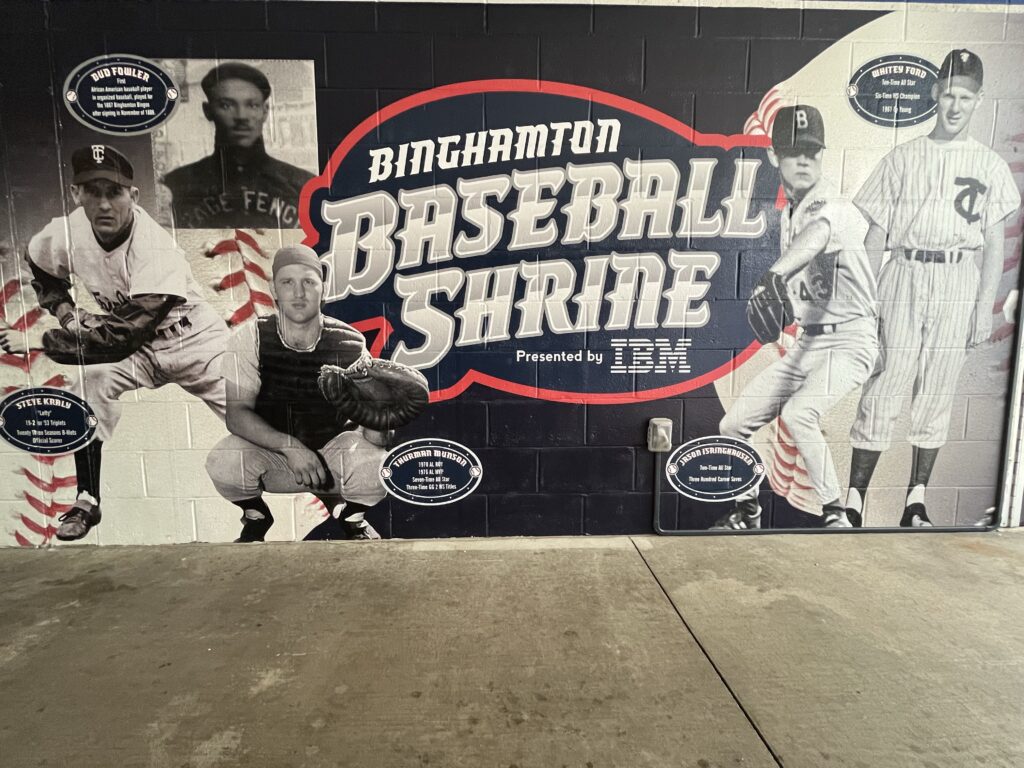 As you can see, most of the players were before the Mets even existed. You see names like Whitey Ford and Thurmon Munson. You can see the Mets feel and acknowledgement with Jason Isringhausen on the far right.
For those wondering where David Wright is, don't worry, he's there. He just couldn't make the main image and is instead off to the side on the door.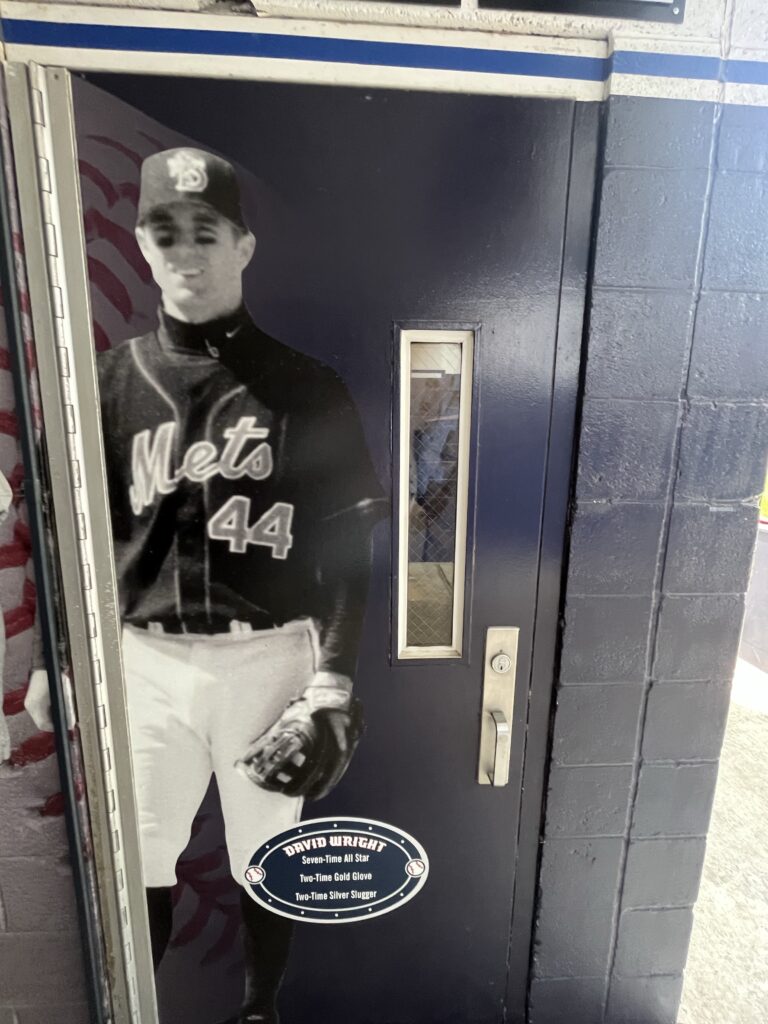 As odd as it was seeing him off to the side, it was even stranger seeing him with the number 44. For those that remember, Wright wanted to wear 4 (he didn't ask for it) until Charlie Samuel decided Wright should wear 5 for Brooks Robinson and George Brett.
Shockingly, Samuel didn't remember Robin Ventura of Grand Slam Single Fame. But, I digress.
Unfortunately, the Baseball Shrine is out of the main view, but it is en route to the gift shop. On the way, you will also see things like the lineups and league leaders (Eastern League and MLB).
The gift shop has what you're really looking for with hats, jerseys, cards, and of course, stuffed animal mascots. You can get the jerseys personalized (but not t-shirts). It's all reasonably priced with discounted winter items. I walked away with a cap.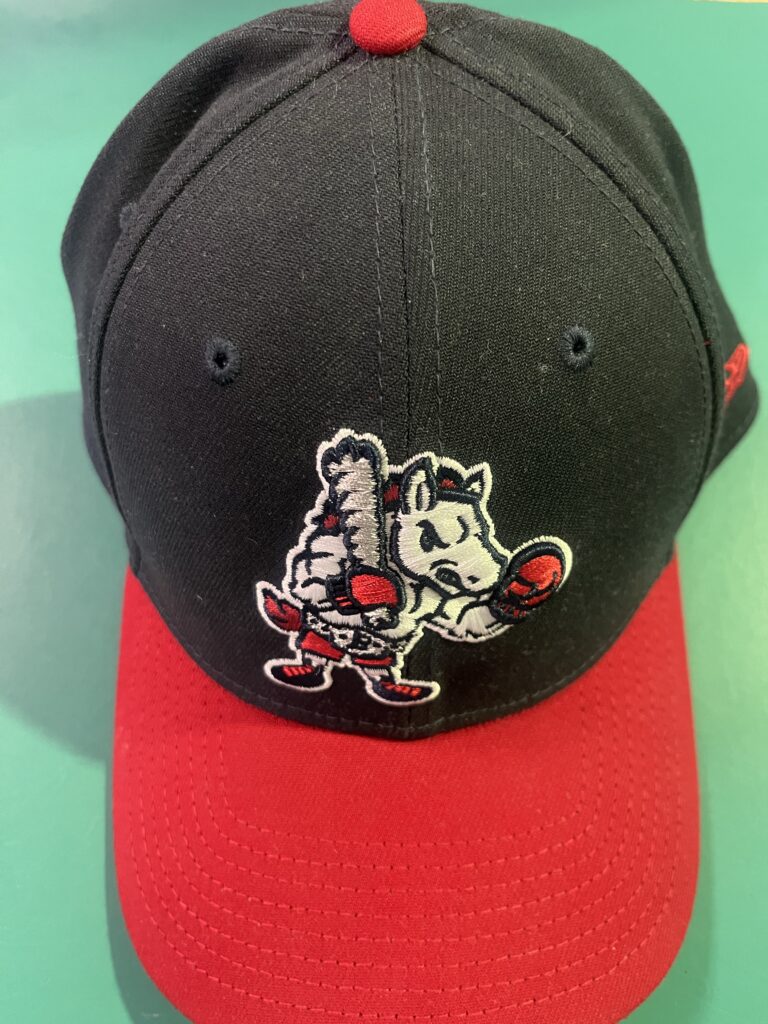 The only downside of the trip to the ballpark was it was not a game day. That said, the staff was great, and my kids had a blast running through the park. Certainly, there will be a trip back to Binghamton to catch a game or two.