Revised NLDS Roster Projection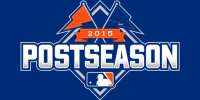 I'm not calling this 2.0. To me that would indicate that I will make a number of changes, but I wanted to show you my work product. There's nothing wrong with that, but that's not my intention when I share my projections.
However, there has been another major development with Steven Matz's back. As I said yesterday, I was not going to trust he was going to pitch until he actually pitches.
Catchers
1. Travis d'Arnaud
2. Kevin Plawecki
Infielders
3. Lucas Duda
4. Daniel Murphy
5. Kelly Johnson
6. David Wright
7. Ruben Tejada
8. Wilmer Flores
Outfielders
9. Michael Conforto
10. Michael Cuddyer
11. Yoenis Cespedes
12. Juan Lagares
13. Curtis Granderson
Pinch Runner
14. Eric Young, Jr.
Starting Pitchers
15. Jacob deGrom
16. Noah Syndergaard
17. Matt Harvey
18. Bartolo Colon
Relief Pitchers
19. Jeurys Familia
20. Addison Reed
21. Tyler Clippard
22. Hansel Robles
23. Jon Niese
24. Sean Gilmartin
25. Erik Goeddel
As you can see, the only change I made between the projections was exchanging Matz for Goeddel. I chose Goeddel because he's been pretty good lately, and he can generate strikeouts with his splitter.
I still think there are two other players under consideration: Kirk Nieuwenhuis and Dilson Herrera. Kirk has been good lately, has some power, can run, and can play all three OF positions. However, since he's a left handed bat going into a series with a lot of LHP, I don't think the Mets will put him on the roster.
I think Dilson is getting consideration because he's a right handed bat and definitively the team's best defensive second baseman. With Flores' back injury, Herrera is a definite possibility. What hurts him most is he only plays 2B. As I said in another post, the presence of Murphy and Johnson could alleviate those concerns.
However, for right now, I think the Mets give EY the edge, especially because he's a Terry Collins favorite. If anything else happens, I'll put out another revised projection.