The Projected NLDS Roster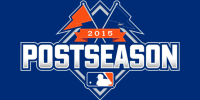 Now that the Mets have clinched the NL East, the time is fast approaching to set the NLDS roster. Keep in mind, this is for the NLDS only. The Mets can the roster if they advance to the NLCS.
I've made some changes to my prior analysis. The reason is due to injuries to players like Juan Uribe. Another reason was the possibility that Jon Niese and Bartolo Colon may move to the bullpen.
Note, this is not what I would do, but rather, what I think the Mets will do. I am taking into consideration the Dodgers lefty heavy starting rotation and lineup. Without further ado, here's my best guess:
Catchers
Infielders
3. Lucas Duda
6. David Wright
7. Ruben Tejada
Outfielders
10. Michael Cuddyer
11. Yoenis Cespedes
12. Juan Lagares
Pinch Runner
14. Eric Young, Jr.
Rotation
15. Matt Harvey
16. Jacob deGrom
17. Noah Syndergaard
18. Steven Matz
Bullpen
19. Jeurys Familia
20. Tyler Clippard
21. Addison Reed
22. Hansel Robles
23. Sean Gilmartin
24. Jon Niese
25. Bartolo Colon
I'm not 100% confident in this. I could see Uribe getting healthy enough to play knocking EY, Lagares, or Johnson out of the lineup. With all the lefties, I could see Eric Campbell or Dilson Herrera (3-4 with a walk, a homer, two runs, and a two RBIs on Sunday) making the team as well.
I also think there is real competition and consideration for the last three bullpen spots. Erik Goeddel has been great all year (when healthy). Carlos Torres is a Terry Collins' favorite, who may make the team if healthy. Logan Verrett has made his car all year bouncing between starting and reliever. If Colon takes Matz's spot in the rotation, there will be more bullpen spots because the Mets won't put Matz in the bullpen.
No matter who is on the roster I'm excited for the playoffs again. Lets Go Mets!