Who's In, Who's Out?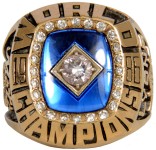 After last night's big homerun, I wanted to write a post about Kirk Nieuwenhuis' chances of making the postseason roster. I then realized such conversation is premature without first discussing who is definitely going to be on the roster, and what the roster needs will be.
Please note this list assumes all injured players will be healed and ready for the playoffs. And yes, I'm taking Matt Harvey at his word. So without further ado, here's my best approximation:
Position Players
Pitchers
Matt Harvey
While typically an MLB team carries 12 pitchers, that number is usually reduced to 11 relievers. That means there's three spots open for pitchers like Sean Gilmartin, Dario Alvarez, Carlos Torres (if healthy), Erik Goeddel, Logan Verrett, Jon Niese, and of course Steven Matz. Notice, I did not put Bobby Parnell and Eric O'Flaherty on the list. If all the position players make the list, there's only room for 11 pitchers anyway.
With an injury, like Cuddyer's, the decision will come down between Nieuwenhuis, Eric Young, Jr., and yes, Eric Campbell.
The Mets have tough decisions to make. They have about a month of tryouts. So far, Gilmartin, Alvarez, and Nieuwenhuis have made their cases. Other players have their opportunities as well. It's nice having this conversation instead of talking about next year.