Disregard Mets 0-7 Record Against the Cubs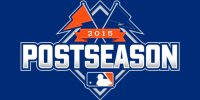 I'm sure you'll hear several times over the next week that the Mets are 0-7 against the Cubs. It's not indicative of what will happen in the NLCS.
First off, the 1988 Mets beat the Dodgers 10 out of 11 times. Secondly, this is a completely different Mets team. Here is a breakdown of the players who have played against the Cubs this year:
Juan Lagares 1-9 with 1 BB, 1 double, 2Ks
John Mayberry, Jr. 2-12 with 2 RBI, 1 double, 2 K
Daniel Murphy 9-25 with 1 BB, 3 doubles
Michael Cuddyer 2-17 with 1 R, 1 RBI, 1 BB, 5 K
Lucas Duda 7-25 with 3 R, 2 BB, 2 RBI, 3 HBP, 1 double, 1 HR, 12 K
Wilmer Flores 4-23 with 2 R, 2 RBI, 1 double, 2 HR, 2 BB, 3 K
Kevin Plawecki 3-17 with 2 RBI, 4 K
Curtis Granderson 5-24 with 3 BBs, 2 RBI, 1 double, 6 K
Dilson Herrera 2-11 with 1 R, 1 BB, 5 K
Ruben Tejada 1-18 with 1 BB, 8 K
Johnny Monell 1-8 with 4 K
Kirk Nieuwenhuis 0-7 with 2 K
Anthony Recker 2-4 with 2 R, 2 RBI, 2 HR, 2 K
Darrell Ceciliani 1-7 with 3 K
Eric Campbell 0-3 with 1 BB, 1 K
Overall, the Mets had a combined 70 ABs from players not on the playoff roster. They went 9-70 against the Cubs this year. There were an additional 50 ABs from players on the playoff roster, who are either on the bench or are platoon players. Those players went 6-50. Of a total of 171 ABs, 120 of them went to players who will not be in the starting lineup in the NLCS. Therefore, how can you glean anything from these games.
As you may notice, there are no ABs from David Wright, Yoenis Cespedes, Michael Conforto, or Travis d'Arnaud. That's half of the position players in the current Mets starting lineup. This is more than enough to turn an 0-7 deficit to a winning record.
I'm confident the Mets changes will be enough to make it to the World Series.