Tom Seaver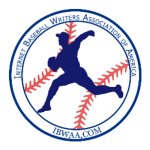 Before looking at my ballot, please keep in mind that the IBWAA already elected players on the current ballot. This includes Mike Piazza and Jeff Bagwell I would've voted for them because I don't play the steroids guessing game.
I also would've voted for Tim Raines, but he already received the necessary 75% from the IBWAA. Raines was the second best lead off hitter of all time, and frankly I haven't seen a good reason to withhold your vote for him. Furthermore, even if the vote doesn't count towards the BBWAA Hall of Fame ballot, I didn't want to incur the wrath of Jonah Keri.
As a reminder, here are the criteria I use in Hall of Fame voting. As such, I did not vote for Barry Bonds or Roger Clemens. With that said, here are the players on my ballot:
Junior might've been the best player in my lifetime, at least when he was launching home runs in the old Kingdome. When you look at his WAR, he's only behind Willie Mays, Ty Cobb, Tris Speaker, and Mickey Mantle. If you're the fifth best ever at a position, you deserve to be in the Hall of Fame.
The average Hall of Fame SS has a career WAR of 66.7, a peak WAR (also known as WAR7) of 42.8, and a JAWS score of 54.7. Trammell's numbers are 70.4/44.6/57.5. Translation, he's one of the top SS in major league history. Keep in mind, he is a .285/.352/.415 career hitter with four Gold Gloves, six All Star Game appearances, and three Silver Sluggers.
On top of that, he hit .333/.404/.588 in the postseason. He was also the 1984 World Series MVP. It's his last year on the ballot. He deserves to be elected.
The narrative on Walker is he's a Coors Field creation. I get it because he hit an amazing .381/.462/.710 at Coors Field. Those are insane numbers.
Look at it this way. Walker has hit .278/.370/.495 on the road in his career. In his six years with the Expos at the beginning of his career, he hit .281/.357/.483. Reggie Jackson, who was one of the top RF all time, hit .262/.356/.490. On top of this, Walker was a five time All Star with seven Gold Gloves and two Silver Sluggers. He was the 1997 NL MVP. If you're comparable to Reggie Jackson, you're a Hall of Famer.
If you look over Kent's career, his WAR, WAR7, or JAWS doesn't match-up. The average for second baseman is 69.3/44.4/56.9. Kent was only 55.2/35.6/45.4. He fell short on those terms, but I voted for him anyway.
The issue is Kent was not a good defensive player, but he was a terrific hitter. Amongst second baseman, he's hit the most homeruns, fourth most doubles, third highest RBI, and the second highest slugging percentage. Overall, he was a .290/.356/.500 hitter with 377 homeruns. He was the second best offensive second baseman to Rogers Hornsby. To me, being the second best offensively at his position was barely sufficient for me to vote for him.
Look, I think postseason excellence should be considered in Hall of Fame voting. Schilling was 11-2 with a 2.23 ERA, a 0.968 WHIP, and a World Series MVP. Bloody sock or not, that is as impressive as it gets.
With that said, I didn't vote for Schilling due to his postseason success. I voted for him due to his regular season success. Schilling was 216-146 with a 3.46 ERA. 1.137 WHIP, a 8.6 K/9, and a 4.38 K/BB ratio. His K/BB is second best all time. His stats are good enough for a 127 ERA+, which is the same as Tom Seaver. His WAR is 79.9, which is higher than the average WAR for a Hall of Fame pitcher.
Postseason success or not, Curt Schilling is a Hall of Famer.
Speaking of career WAR, Mussina's career WAR of 83.0 is actually higher than Schilling's.
Mussina was 270-153 with a 3.68 ERA and a 1.192 WHIP. Those are remarkable numbers considering he pitched his entire career in the AL East during the steroid era. It's unsurprising he would have an ERA+ of 123. That's better than Juan Marichal and Nolan Ryan. Mussina bomgs in the Hall of Fame.
Other Notables
I didn't vote for Edgar, who is a career .312/.418/.515 hitter. My vote for him only partially had to do with him being a DH.
I do believe there is room for a DH to be in the Hall of Fame. No matter how they are characterized, there are two right now: Frank Thomas and Paul Molitor. As these are the only two DH's in the Hall of Fame, I'm judging Edgar against the two of them.
Edgar had a 147 OPS+, 147 wRC+, .415 wOBA, and a 68.3 WAR.
Thomas had a 156 OPS+, 154 wRC+, .416 wOBA, and a 73.7 WAR.
Molitor had a 122 OPS+, 122 wRC+, .361 wOBA, and a 75.4 WAR.
Now, Thomas and Molitor had the magic numbers. Thomas hit over 500 homeruns. Molitor had over 3,000 hits. Now, this isn't dispositive, but it counts for something. Molitor also has postseason success hitting .368/.415/.615. He won the 1993 World Series MVP.
I bring this up because Edgar was a better hitter. Every stat but WAR is in Edgar's favor. Edgar averaged a 3.79 WAR per year to Molitor's 3.59 per year, so in that respect Edgar is again better. However, by no measure is Edgar better than Thomas. Thomas is better than Edgar in every stat.
Now, normally, I would say Edgar falls in line between Thomas and Molitor, so let him in. However, we've only had the DH since 1973. That's only 42 years, or 27 years (10 year career with five year waiting period) of DH's even being eligible for the Hall of Fame. With that in mind, I look at Thomas, and not the mean, as the standard.
No, I don't think it'll be a travesty if Edgar is elected to the Hall of Fame. Over time as I see better arguments for his inclusion, I may change my mind. However, at this time I think Edgar falls just short for me.
In response to an anticipated counter-argument, no, I don't think it's hypocritical that I voted for Kent due to his bat. While I do think defense should count, I have Kent credit for being the second best offensive second baseman ever. As a DH, all Edgar does is hit. Using the same standards, he would have to be the second best hitter ever. He's clearly not that.
So for right now, I left Edgar off my ballot.
Billy Wagner
I'll readily admit I'm a fan of Billy Wagner. I respect him. He was awesome. You should read up on him to learn about his perseverance. I really wanted to vote for him, but I didn't.
Sure, there are amazing stats in his favor. Wagner has the most ever saves for a left handed pitcher. He has a career 2.31 ERA, 0.998 WHIP, and a 11.9 K/9. They are impressive numbers. What's not impressive is his 28.1 career WAR. That's lower than Tom Gordon, who is off the ballot, and Lee Smith, who last year received 29.9% in the voting last year.
Overall, I wanted to vote for Wagner on a personal level. However, when the people who are better than you aren't in the Hall, you shouldn't be either.
Trevor Hoffman
This was an easy name to leave off the ballot. Looking over the career stats, the only thing Hoffman has over Wagner is his saves total.
Like Wagner, Hoffman's WAR falls short. Hoffman's WAR was 28.4. Essentially, you'd be voting for him because he had the highest save total ever when he retired. If that wasn't good enough for Lee Smith, it shouldn't be enough for Trevor Hoffman.
Synopsis
Overall, even if this doesn't count towards the BBWAA vote, I took this seriously, and I tried to justify my votes. Admittedly, Kent was my weakest vote. I still think someone could change my mind on Edgar. I don't see myself voting for a reliever until Mariano Rivera hits the ballot.