Thank You Mike Vaccaro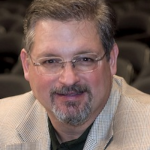 As we have seen throughout their history, the media has had a profound impact on the Mets. We first saw it with Dick Young's columns leading to Tom Seaver demanding a trade. There were the days of Mike and the Mad Dog bringing Mike Piazza to the Mets. Dick Young has since passed, Mad Dog Chris Russo is on Sirius XM, and Mike Francesca has announced he's leaving WFAN in 2017.
It appears the torch has already been passed to Mike Vaccaro. If you're asking who Mike Vaccaro is right now, newspapers are in bigger trouble than advertised. With that said, Mike Vaccaro is the preeminent sports columnist in New York. A July column of his secured his place amongst the greats.
Back in July 2015, Mets fans were subjected to Eric Campbell and John Mayberry, Jr. hitting the in the middle of the lineup. Mets fans were clamoring for a trade. Sandy Alderson mocked Mets fans referring to New York as "Panic City." Mike Vaccaro called it what it really was, "Malpractice."
He kept the heat on up until the trade deadline. He questioned if the front office was a fraud. He called the lineup an indictment of Sandy Alderson. He called the Mets willfully ignorant. He said the Mets were not committed to making the team better. He kept the heat on the Mets. He wasn't saying anything different than every Mets fan was at the time. It's one thing for Mets fans to hoot and holler on Twitter. It's another thing for a respected columnist to say it.
The Mets began a relative flurry of trades before the non-waiver trade deadline acquiring Tyler Clippard, Kelly Johnson, Juan Uribe, and Yoenis Cespedes. Whether you thought the trades were good, bad, or ugly, this series of trades changed the narrative about the Mets. I'm sure a number of factors went into those decisions, but I'll never discount the public pressure. I'll always appreciate that Mike Vaccaro for being the lead voice. Anytime you have a cause, no matter how relatively insignificant, it's always beneficial to have a well respected voice leading the way.
By the way, when you were upset with the offseason, so was Mike Vaccaro. He called out the Wilpons for being cheap. Again, he said exactly what you and I were thinking. Again, the public pressure was ratcheted up. Then it happened. The Mets re-signed Yoenis Cespedes. They expanded payroll to make it commensurate with revenues and the market in which they play. In the end, that's all that Mets fans were asking of ownership.
We can all parse through who gets credit for all of this, and I'm sure there's enough credit to spread around to everyone. However, I don't think anything resonated quite like the Malpractice column. At least to me, it was a seminal moment.
A large part of Dick Young's legacy was his columns which caused Seaver to demand a trade. With it came some awful baseball and an empty Shea Stadium. Part of Mike Francesca's legacy was the Mike Piazza trade, and by extension, Piazza entering the Hall of Fame as a Met. Right now, part of Mike Vaccaro's legacy is Yoenis Cespedes being a Met. The rest of that story is yet to be written. When it is written by Mike Vaccaro, it will be a must read.
In any event, Yoenis Cespedes is still a Met, and for that, I say, "Thank you Mike Vaccaro."