My NL IBWAA Winners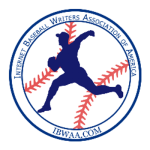 After releasing my AL choices earlier, here are my NL choices:
NL MVP – Bryce Harper
Bryce Harper lead the NL in runs, homeruns, slugging, OPS, OPS+, and WAR. He was second in batting average. He's the main reason the Nationals even competed in the NL East.
NL Cy Young – Zack Greinke
This was a tight race, but I ultimately selected Zack Greinke. He lead the league in ERA, ERA+, WHIP, adjusted pitching runs, and WAR. He's second in hits per nine. He's fifth in walks per nine, innings pitched, and FIP. Overall, he had a great year.
NL Rookie of the Year – Kris Bryant
With all the awards votes this year, I thought this one was the easiest. Kris Bryant lead all rookies in WAR, runs, hits, doubles, homeruns, and RBIs. With all that, there's nothing else that needs to be said.
NL Manager of the Year – Bruce Bochy
Bruce Bochy is considered the best manager in baseball. He's done nothing to disprove that this year. He's dealt with players leaving and injuries. He kept the Giants competitive into October. If this award is truly supposed to go to the best manager, it should go to the best manager. That's Bruce Bochy.
NL Reliever of the Year – Jeurys Familia
Jeurys Familia has been a dominant closer this year. He lead the league in one plus inning saves. He was third in appearances, but he was first in reliever innings pitched. He was third in saves. Of all the relievers in the NL, he made the biggest impact on his team.