My MVP Vote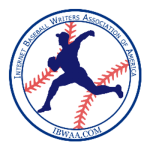 As a member of the IBWAA, I have an opportunity to vote for the NL & AL MVP Awards. With the email, there were no instructions. For guidance, I looked at the BBWAA rules, which in summation, are as follows:
The player need not play for a playoff team;
The amount of games played; and
The total value of the player (offense, defense, and character).
These are good guidelines, but I'm not beholden to them. Here are some other things I intend to consider:
Weight should be given to the player in a pennant race;
A team not making the playoffs is not a penalty to a player if the team is in a pennant race;
Pitchers can be considered for the award.
Now, I have not made up my mind yet on all 10 slots in the AL and NL right now, so I can't show you how I will apply my criteria. What I can do is show you my thoughts on past races.
I agree with the results of the 1998 NL MVP Award. I put more weight to Sammy Sosa beating Mark McGwire even though McGwire had the better year. Sosa's team was in a playoff race. I think there was enough there to give Sosa a boost over McGwire. Although now, truth be told with what we know about steroids, I think the award should have gone to Moises Alou.
I highly disagree with the results of the results of the 1999 AL MVP Award going to Ivan Rodriguez (steroids aside). Pedro Martinez was the best baseball player on the planet that year. His team was in a pennant race. Pudge was maybe the fifth best choice for AL MVP.
Now, as you may tell I like WAR. It's not perfect, but it at least attempts to measure offense and defense. It attempts to equate a SS to a 1B. However, I'm aware of its limitations. Accordingly, I don't see it as the end all, be all of stats. Similarly, I'm not focusing on HRs and RBIs. It's a balancing.
I'm not done with the balancing yet. Once I am, I'll submit my ballot. For this site, I'll publish my entire ballot. I'll do a short post on why I picked the players I picked to win the award. When and if I vote for Mets, I'll do a longer post on that player.
In the meantime, if you have suggestions, please put them in the comments. I assure you I'll read them and consider them. Thanks.