Exorcising 2007 & 2008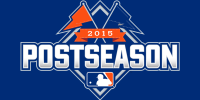 After a heartbreaking loss in Game 7 of the 2006 NLCS, the Mets entered the 2007 season as favorites to at least win the BL East. Jimmy Rollins had other ideas proclaiming the Phillies "the team to beat in the NL East – finally."
Rollins backed it up with a historic Mets collapse and his winning the NL MVP. In 2007, Rollins hit .346/.391/.667 against the Mets. As we all know, the Mets would collapse again in 2008. These memories have haunted Mets fans ever since.
The Mets now face him and his former and new teammate, noted Mets killer, Chase Utley, in the NLDS. Once again, Rollins and Utley stand in the Mets way. I know Mets fans are more upbeat since clinching a playoff berth, and they are expecting an NLDS victory. Losing to Rollins and Utley now would inflict more harm on Mets fans than those two already have.
If the Mets win, they will have exercised those two demons from 2007 & 2008. With Adam Wainwright possibly returning to the Cardinals bullpen, they might be able to exorcise another demon in the NLCS.