Put Me in Coach . . .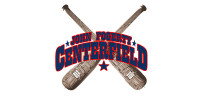 "Look at me, I can be Centerfield." That is about as fun as the baseball songs get. Another one of my favorites is "Talkin' Baseball" with it's famous refrain of "Willie, Mickey, the Duke." As you can see, Centerfield is an important position with much history in New York City. You always hear about those good old days of Willie, Mickey, and the Duke playing CF in New York City at the same time. That doesn't seem fair or possible. The Yankees have had an absurd tradition with their centerfielders with Joe DiMaggio and Mickey Mantle. The Mets tradition hasn't been as good, but then again whose has? However, we've had some fun names and good players come through and man centerfield in Flushing.
In 1969, the Mets had Tommie Agee, who for at least the 1969 World Series, was the best defensive CF to ever play the game:
Unfortunately, the Mets did try Willie Mays out in CF in the last two years of his career. From what I've been told, it did not end well. Then there was fan favorite Lee Mazzilli, who played for some truly awful Mets teams. However, he was the star, if not the MVP, of of the 1979 All Star Game (back when the ASG meant something). Lee Mazzilli then gave way to Ron Darling. They would both win a World Series together with the Mets in 1986.
Speaking of 1986, the Mets had two other fan favorites who played CF: Mookie Wilson and Lenny Dykstra. Both contributed to the 1986 World Series victory immensely between Dykstra's leadoff homerun against Oil Can Boyd, and well, we know about Wilson:
After that, we saw a bit of a dry spell with highlights like Lance Johnson, the late Darryl Hamilton, Jay Payton, and Mike Cameron. Then, we were blessed with Carlos Beltran. Say what you will about the Wainwright strikeout, in my opinion, he's even money on making it into the Hall of Fame, and there's a significant chance he goes in as a New York Met. Although with the way he was treated here by the fans, and mostly by the Wilpons, he's probably going in as a Royal.
Now after Juan Lagares' 2014 Gold Glove season and reasonable contract extension, we're back to who should play CF. This is important because Lagares has a triple slash line of .254/.280/.333. Even if he was what he was defensively last year, this is unacceptable. Honestly, I think a lot of it has to do with his injured elbow. Regardless, CF is now a problem.
It should be noted his splits against LHP are .279/.338/.412. That is much better especially when you consider his defense. Add to the fact that Kirk Nieuwenhuis has hit .333/.400/.444 over the past two weeks (mostly against RHP), there is a real platoon here. Niewenhuis is a very capable CF, but he's not in Lagares' league defensively . . . then again who is?
With the Yoenis Cespedes acquisition, there have been some overtures that Curtis Granderson move to CF, a position he hasn't played since 2012. This is dangerous because the Mets starting pitchers get more outs in the air than on the ground this year. Here are their respective ground ball percentages:
Matt Harvey 44.4%
Jacob deGrom 43.2%
Noah Syndergaard 45.9%
Jon Niese 54.6%
Bartolo Colon 39.9%
According, with the exception of maybe Niese, the Mets need their best defensive outfield out there are all times. This means Lagares must play as much as possible. Granderson and his good OF defense should stay in a corner OF spot where it will remain good defense. While Lagares isn't hitting and Nieuwenhuis is, the platoon should remain in place.
While we all agree the Mets need to ride their pitching to the postseason, we should also agree that they need to put their best defense out there to help the pitching. Remember helping a pitcher is more than just scoring runs . . . it's also about preventing runs with good defense. The only effect the Cespedes acquisition should have on the outfield configuration is to demote Michael Conforto to AAA and put Cespedes in LF, where he has played all year. I think that outfield alignment is the best there is that is ready to go out there and play.