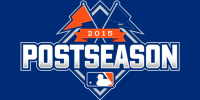 In an effort to pitch in the playoffs, Jon Niese volunteered to pitch in the bullpen. His first two appearances did not go well, but not all hope is lost. There are still some reasons why the Mets may want him on the NLDS roster, namely:
I think this is why Jon Niese will be on the postseason roster. Chase Utley: 3 for 32 against him Adrian Gonzalez: 0 for 9 against him

— Mark Simon (@msimonespn) October 1, 2015
With those numbers against the Dodgers best hitter, there's a spot for you on the team. He would most likely get the call when/if Gonzalez is up in a big spot.
Here's his head-to-head data against some of the other Dodger players:
Jimmy Rollins 12-54, 3 doubles, 4 walks, 8 strikeouts
Carl Crawford 0-3
Andre Ethier 4-10, 2 strikeouts
A.J.Ellis 2-11, 1 double, two walks, 1 strikeout
Chris Heisey 3-10, 1 homerun, 1 strikeout
Howie Kendrick 1-7, 1 strikeout
Basically, he pitched pretty well against them. If not for 2015 arguably being his worst year and the presence of better options, you could make the argument he could start.
Besides his success against the Dodgers, Steven Matz has been dealing with a balky back. This means the Mets will need to have Bartolo Colon start Game Four or be ready to pitch in Game Four if Marz goes down. This means Niese may need to be ready as the long man in Colon's stead
The other reason why he may be out there is the Mets don't have a true LOOGY. They're going to need someone to get those lefties out in the NLDS, and I'm not sure they're going to trust Hansel Robles, even if he has the best numbers against lefties. If you're going to insist on a lefty against a lefty, you might as well use one who's had success against the Dodgers.
With three games left, there's not much time to get him fully up to speed in the bullpen. At best, he probably can pitch in two more games. No matter what happens in those games, it will be a gamble to put Niese in the bullpen.
I'll take that gamble over the gamble of having someone else pitching to Gonzalez in a big spot.