Keith Hernandez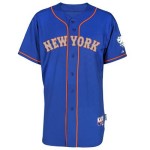 After two consecutive sweeps, the Mets are rolling. With the Nationals loss last night, the Mets increased their lead in the NL East. Not only do the players seem confident, the Mets fans also feel confident. So confident they have resumed the taking over New York talk.
When I grew up, the Mets owned New York . . . it was the first and only time. The reason the Mets owned New York was not only because they were the winning team, but also the sheer caliber of their star power with Strawberry, Gooden, Carter, and Hernandez. It was a fun team and it was a fun time to be a Mets fan.
It all came crashing down with the Worst Team Money Can Buy. The Mets were no longer likeable and they no longer winning. The Yankees then had a dynasty featuring the Core Four and the disturbingly forgotten Bernie Williams. Seriously, Yankee fans who refer to the Core Four do not deserve those championships.
Seemingly, the Mets are primed yet again to take back New York. They have star power with Matt Harvey, Jacob deGrom, and Noah Syndergaard. When David Wight comes back, we can include him. It also helps that Matt Harvey and Steven Matz are local kids.
The last time we had this conversation was 2006. The Mets were the best team in the regular season that year. They had star power with Wright & Reyes, the two Carloses, and Pedro. That was an immensely likeable team. Their attempt to take over New York ended with that Adam Wainwright curveball.
After the 2007 & 2008 collapses and the Yankees' 2009 World Series title, the possibility of taking over New York was dead. You see it's not enough the Mets be really good; it's also important they're clearly better than the Yankees. Right now, the Yankees are also in first place.
We Mets' fans quickly forget most people now were raised Yankee fans, who worshipped the temple who was Derek Jeter. I've heard people like Mike Lupica say New York is a National League town. He's obviously referring to the ghosts of the Brooklyn Dodgers and the New York Giants.
My grandfather was a New York Giants fan. He passed away almost thirty years ago. Initially, my father was a Brooklyn Dodgers fan. The Dodgers moved to LA when he was eight years old. When the Mets came into existence, the Yankees were the only team in town for five years. Effectively, it was for another seven as the Mets were mostly awful and always sub .500 prior to 1969. The New York is a National League town was either a myth or an outdated fairy tale. Long story, short, most people now have no concept of New York as a National League town.
With that said and looking at everything, the Mets can potentially START taking over New York. Much of that will depend on the young pitching this year and in the ensuing seasons. Even if the Mets were to win the World Series this year, I'm not convinced the Mets take over New York. It will, however, accelerate the process. It's not important to me that the Mets take over New York. However, I would still like to see it.
I want to see it because it means we'll see a stretch of baseball like we did from 1984 – 1992. It also means the Yankees fell on hard times, which is always good for the soul. Most importantly, it's easier to raise my son a Mets' fan when the team is actually good. I'd love for him to see Mets' teams like the ones I had growing up.
Keith Hernandez's baseball career was one struggle after the next. First, it was his early hitting problems leading to a demotion. Then it was his clashes with Whitey Herzog leading to his trade to the Mets. Then it was the Pittsburgh drug trials where he was called to testify. However, despite all of this hardship, Keith Hernandez was the 1979 MVP, has won 11 Gold Gloves, and was part of two World Series Championship teams.
Now, I'm sure Keith Hernandez was devastated when he struggled in the majors and needed to be sent down. Keith does credit Ken Boyer with finally giving him the confidence he needed to succeed in the majors. However, Keith was a special major league talent. Overall, you could argue these early career struggles helped Keith deal with adversity. This was a good thing because he would face real adversity later in his career and he overcame it. So much so, in the eyes of many, Keith was a Hall of Fame caliber player.
I bring this up because one of the reasons the Mets state they do not want to put too much pressure on him and believe it would be devastating if he fails. As Keith Hernandez shows, if you're a special player, you will have a successful career; no matter how much you struggle on your way there. In fact, you could argue the struggles help make you a better player (just look at Sandy Koufax's early career). I'm not saying Conforto isn't the answer. He may very well come up and struggle. With the Mets being where they are, they really can't afford any more players to struggle offensively. You know what else they can't afford? More of the same.
If Cuddyer can play, I'll back off. Despite his struggles, Cuddyer is a major league caliber player, who is less than a season removed from being an effective major league hitter. However, if Cuddyer cannot be more than a PH/DH or he needs to be put on the DL, the Mets should call up Conforto. What's the worst that could happen? What if he had a triple slash line of .169/.236/.344? Well guess what? That is the combined 2015 triple slash line of Kirk Nieuwenhuis and John Mayberry, Jr.. These are the players that will most likely platoon left field until Cuddyer is healthy or the Mets make a trade.
Therefore, if you are not willing or able to make a trade to improve left field, and Cuddyer isn't responding to treatment, the Mets have little other choice than to call-up Conforto.
It's funny how sometimes the simple and almost inane things become the most treasured parts of your youth.  For me, one of my favorite things growing up was sitting around Nana's dinner table after Sunday dinner.  My uncles, along with my brother and I, would sit around and begin testing each other with baseball trivia questions until the time Nana had enough and would yell "NO MORE BASEBALL AT THE DINNER TABLE!"
It was at this dinner table, I learned about baseball's history.  I learned the exploits of the greatest players in the form of trivia questions.  "When Babe Ruth hit 60 homeruns, whose record did he beat?"  His own.  "Who is the only player to win an MVP in both leagues?"  Frank Robinson.  "Who's the only pitcher to win multiple Game 7s?"  Bob Gibson.  This would go on and on, and I loved every minute of it.
In a nod to these memories, I wanted to include a trivia question each week.  Rather than have a bunch of comments, posts, etc., I decided to use Sporcle.  I figured with the Mets playing the Cardinals, Keith Hernandez being named to the Mets Franchise Four, and the Mets fans clamoring for a trade, this week's quiz seeks the players involved in the 1984 trade that brought Keith Hernandez to the Mets.  Good luck!