Mets Should Bring Back Asdrubal Cabrera
Entering this offseason, the New York Mets have discussed building depth, but to date, they haven't quite accomplished it. Surveying the remaining free agents, Asdrubal Cabrera stands out.
As we remember, Cabrera and his family loved being part of the Mets. There was an opportunity for him to return, but Brodie Van Wagenen botched it. Fortunately, Van Wagenen is gone and can no longer screw things up for the Mets.
Since leaving the Mets, Cabrera has been a 98 OPS+ hitter. While below average, he was still the clutch hitter we remember. Case-in-point, Cabrera hit .323/.404/.565 in 38 games with the Washington Nationals helping them claim a Wild Card spot.
While we saw he wasn't a shortstop anymore, he did provide a capable glove elsewhere, and he's been quite versatile.
Since 2018, Cabrera has been a 5 OAA at second, 8 OAA at third, and a 0 OAA at first. It should be noted DRS paints a significantly different picture. Melding the two and taking other defensive metrics into account, Cabrera can capably fill-in across the infield.
Remember, at this point in his career, Cabrera is a utility player. As such, on a game-in and game-out basis, he just needs to establish he can give the other infielders a rest of be able to enter on a double switch.
With respect to Cabrera being a depth option, he's been a good pinch hitter in his career. As compiled by Baseball Reference: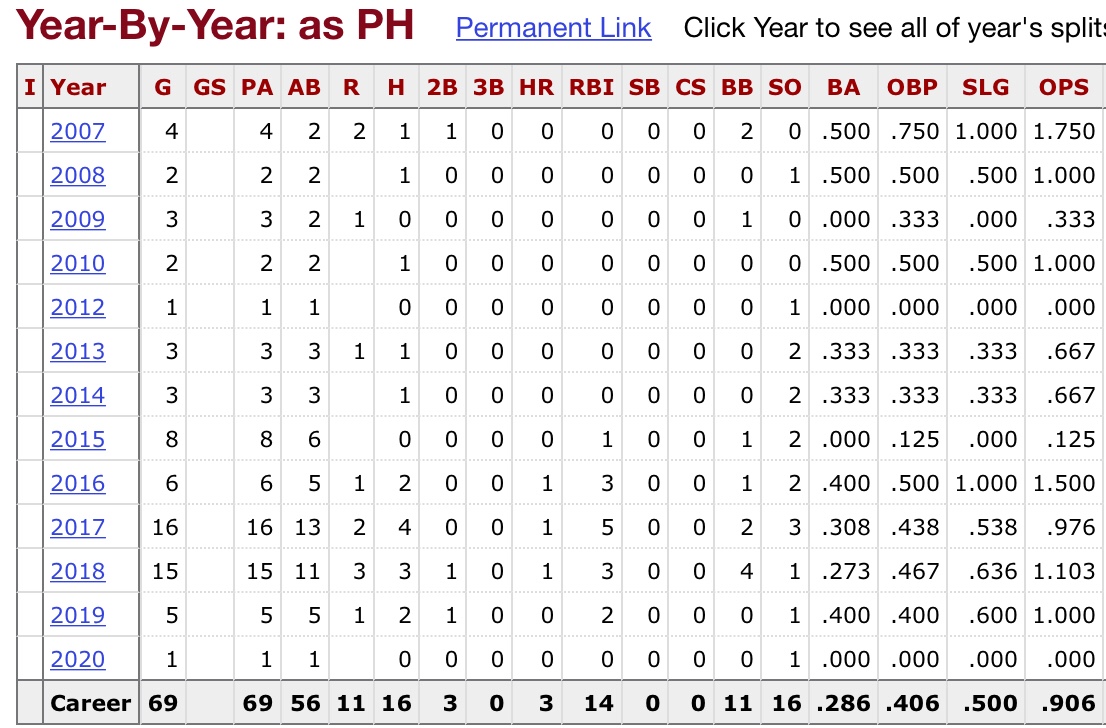 Looking at Cabrera's ability to come off the bench, you see he could be a very useful player. He can certainly give you a full game at first, second, and third, and in a pinch, he can be thrown in at short.
He's an effective pinch hitter who is also a switch hitter. That's important for this Mets team. While we see most of the starting lineup is left-handed, much of the bench is right-handed. Cabrera offsets both.
Now, at 35, he's not likely going to get a Major League deal from anyone. That actually inures to the Mets benefit as their roster is full with the team still needing at least a third baseman and center fielder.
On a smaller note, signing Cabrera would free up Luis Guillorme to start at second. At the moment, Guillorme is partially relegated to the bench because of his ability to play across the infield. Adding Cabrera could allow Guillorme to slot in just at second.
Overall, Cabrera was a popular and clutch Met. He has the ability to play multiple positions. Cabrera can still hit. For a Mets team looking to upgrade their depth, Cabrera certainly checks all the boxes, which is why the team should push to bring him back.