The Short, Short Version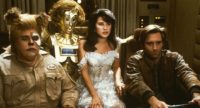 The Nationals won a 9-1 laugher against the Mets. With that said, let's do a Spaceballs review:
Matt Harvey only lasted 2.2 innings allowing eight hits, nine runs, six earned, and two walks with two strikeouts. He finally allowed Bryce Harper to get a hit off of him in 22 at bats. Just about everyone got a hit off of him including Daniel Murphy, who went 2-4 with a two runs, two RBI, a walk, and a homer. He's just under .400. Overall, Murphy just rubbed it in this series:
https://mobile.twitter.com/i/status/733450660843134977/photo/1
Mets are still in third, but they are now 2.5 games back. The Mets face the Brewers tomorrow.