Twenty, Twenty-four Hours to Go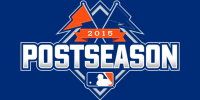 The moment we've all been waiting for since the Carlos Beltran strikeout is now 24 hours away. Mets fans have been waiting for nine years. This last day is going to be the hardest part of the wait.
I'm already pumped up. I'm going to have a harder than usual time falling asleep tonight. know I'm going to be distracted all day tomorrow. I'm going to be thinking of every mechanization of tomorrow's game. I'm going to be thinking of my write-ups and how I wish they were better. I'm going to wish I did more.
I'm going to spend the whole day debating whether or not I should keep my son up to watch. I'm going to be happy I'm married to a smart woman who is going to tell me it's a bad idea. I'll know if she read my site today when I say here and now I'm going to let him watch some of it.
I'm going to spend the next 24 hours all pumped up, and then once Clayton Kershaw throws the first pitch to Curtis Granderson, I'm going to be on edge for two to four hours. With my son asleep, I'm going to have be screaming into a pillow lest I wake him up. I will be texting friends an family like crazy.
I know the time after Game 1 will seem even longer than the past week. The wait between Games 2 and 3 will seem like an eternity. I'm hoping that I'll have to deal with the wait between the NLDS and the NLCS.
I'll deal with whatever wait I need to deal with this year, so long as I don't have to wait another nine, or 29, years.