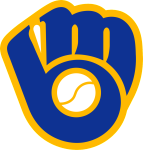 As we sit here right now, we know the Mets have no chance to obtain Gerardo Parra and Carlos Gomez.  We know what the Gomez trade would have looked like, and I think the world has written enough about this trade.  I know I have.  What is interesting is that the Gomez deal is not the only deal the Mets failed to consummate with the Brewers.  Apparently, the Mets were also very close to obtaining Parra.  When the deal fell through, the Mets called-up Michael Conforto.
I do think Gerardo Parra would have been a nice fit on this Mets team, but since we have no information on what the deal looked like, it is hard to say if it would have been a good deal for the Mets.  What we do know is that Parra was sent to the Orioles for Zach Davies, who is the Orioles' sixth best prospect according to Baseball America.  Baseball America did rank the Orioles as having the second worst farm system.  For his part, Keith Law did not have Davies in his Top 100 prospect list.
However, I will say that anytime you get a team's top 10 prospect for a rental player, you've done a fine job.  Look, when the Mets were on the precipice of obtaining Gomez, they were giving up a future potential ace with a promising young bat.  I think the prices for the Brewers' outfielders were understandably high.  Between the Parra deal falling apart and the Gomez deal being aborted at the last minute, the tension between the teams is so bad MLB feels the need to mediate.
It doesn't matter anymore.  What matters is that there is two and a half hours before the trade deadline, and the Mets still need a SS, outfielder, and a LOOGY.  At the moment, it seems the Mets are just focused on one or two outfielders.  We now hear they are out on Jay Bruce and have moved on to Yoenis Cespedes and perhaps Rajai Davis.  I'm sure the cost will be too high for them, and I think if it is, the Mets will have to walk.  Remember this has become a mid-market team.  If you lose these prospects now, you don't have reinforcements down the line.  They're not adding payroll in the offseason.  I don't know about you, but I think things look bleak right now, and it may look bleaker if a trade gets done (even if I am in the minority on that one).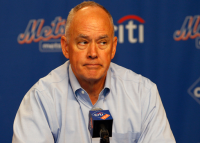 I'm done with analyzing potential trades and players. I don't think the Mets are making any more moves. I don't think Sandy Alderson had the money to spend. He was bluffing at that press conference because that's his job. He cannot announce to the world the Mets don't have the money to add a contract. That's foolhardy. It reduces your leverage in trade discussions, and it could keep fans away from the ballpark. Both are bad for business, and if anything, Sandy is a good businessman.
Therefore, I'm not going to address how well I think Gerardo Parra will fit on this team, especially given Juan Lagares' questionable health and offense. I'm not going to address how a Jose Reyes deal will benefit the Mets on the field and in attendance. I won't go into how Justin Upton has been lousy since April and will only drag the Mets offense further down. I've already wasted my breath on Jay Bruce. We all know Yoenis Cespedes and Carlos Gonzalez are not going to be moved by their teams.
Any other players the Mets get besides the aforementioned players are just background noise. They are bench parts that don't have the day to day impact the Mets need on the field. If the Mets acquire someone, I'll do a write up on the trade. If the Mets get one of the above, I'll concede how very wrong I was.
I'm not being pessimistic. I'm being realistic. I do think the team on the field can compete for the postseason and the World Series. When Travis d'Arnaud returns, the team is that much better. If David Wright returns, and is at least a shadow of himself, watch out. If Steven Matz returns, we're really cooking.
Instead of focusing on what could be, I'm going to focus on what is and enjoy that. I don't think people do that enough nowadays. I'm going to sit down tonight and watch the Mets game with my son until he falls asleep. I'm going to watch the team on the field, and I'm going to enjoy the game (hopefully). I'm just not going to sit here anymore and fret over what could be. I'm going to enjoy what is.
According to Marc Carig of Newsday, it seems like the Mets will not go for the available top shelf outfielders, but rather seek out Will Venable or Gerardo Parra. Similar to Carlos Gomez and Justin Upton, their contracts expire at the end of the year.
However, unlike Upton and Gomez, Venable and Parra will most likely not receive a qualifying offer. This is very important because of the prospect price. Besides being better players, Upton and Gomez have a higher price tag because if the Padres and Brewers respectively offer them a qualifying offer, then the team that signs them forfeits their first round draft pick (second round for 10 worst teams in baseball). Therefore, if you want Upton or Gomez, you need to offer first round talent for a trade to even make sense. First round talent is equivalent to Matz, Conforto, Thor, and pretty much every player you don't want the Mets to trade.
So that leaves us to decide whether Venable or Parra is the  better player. For my money, I'd rather have Parra. First and foremost, he's got a great glove. I know the Mets need offense, but with Lagares' problems on offense and his injury, the Mets could use Parra to play left or center. I know Venable plays center for the Padres, but that is more akin to the Mets playing Cedeno and Burnitz in center in 2003, i.e. poor roster construction rather than capability.
On top of the offense, Parra rates as a better bat. Parra has a triple slash line of .311/.345/.502 to Venable's .258/.328/.408. I know Miller Park is a hitter's park and Petco is a pitcher's park, but Parra leads in OPS+ (130 to 108). For comparison, the Mets best offensive weapon this season, let alone outfielder is Granderson with .247/.344/.429 (OPS+ of 115).
So if the Mets make a move, Parra would be the prudent move. However, even if the Mets get him for a reasonable price, that still leaves holes at SS, LOOGY, and the bench. That's why I again reiterate, there are too many moves that need to be made now. It is better to sit pat and maybe wait to see what is there in August.