Mets Vets Win Meaningless September Game
Here's the thing. While you enjoy beating the Nationals, this game didn't mean much. It's not that the Mets season is over, and the Nationals have gone into preparing for the offseason mode. No, it's because the Mets with Terry Collins at the helm aren't focusing towards next year enough.
Once again, the top three in the lineup were Nori Aoki–Jose Reyes–Asdrubal Cabrera. For his part, Aoki certainly earned his spot in the lineup going 3-4 with a run, double, and two RBI.
His second RBI was the game winning RBI scoring Juan Lagares.
Now, it's beer. great to see Lagares get regular playing time. There are so few reasons to watch this team, but his defense is certainly one of them. He did it again today.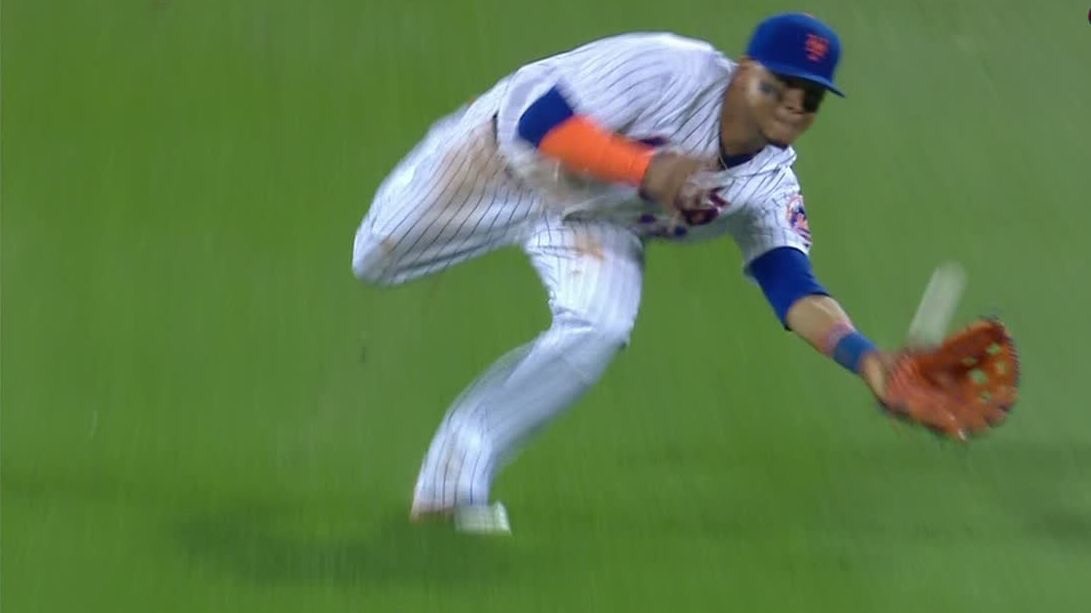 He also had a nice day at the plate going 2-4 with two runs and a double. In fact, it was his bunt double to start a huge five run rally in the fifth to tie the game.
The reason the Mets were down was because Robert Gsellman wasn't the same pitcher he was in his last start. Gsellman would only last five innings allowing four hits, six runs, five earned, and three walks with four strikeouts.
The big blow against him was an Adam Lind third inning three run homer.
However, when all was said and done, it wasn't the Lind homer, but the Travis d'Arnaud homers. Yes, plural.
Déjà vu for d'Arnaud! His second homer of the game evens things at 6. End-5 pic.twitter.com/dCFusNjuM2

— New York Mets (@Mets) September 23, 2017
The first homer off Edwin Jackson that gave the Mets a 1-0 second inning lead. Jackson seemed to settle in after that, but the floodgates would open after the aforementioned Lagares bunt single.
His second one off Jackson tied the game setting the stage for the bullpen to keep the Nationals at bay.
The combination of Chasen Bradford, Paul Sewald, and Jerry Blevins kept the Nationals scoreless into the ninth handing the ball off to whomever Collins wanted to close.
At least to start the ninth, it was AJ Ramos. However, Ramos would not finish the inning.
Ramos struggled again allowing a lead-off walk to Wilmer Difo and a single to Howie Kendrick. This put runners at the corner with one out. It gave Collins the excuse he needed to go to the bullpen.
Josh Smoker, who has reverse splits in his career, was brought to face Lind. He rose to the challenge getting him to line out for the second out of the inning.
Next, just like Collins went back to Jeurys Familia to close it out. For the first time since returning from surgery. It was just like old times with Familia striking out Victor Robles to end the rally and the game.
Game Notes: Amed Rosario came back after missing three