When There's No Baseball To Enjoy, Enjoy Citi Field
Since Citi Field opened, I've been to a countless number of games. It's fewer than the games I've attended at Shea, but still I've attended many games at Citi. Tonight, I made the conscious decision to enjoy the park.
Honestly, I made that decision based for two different reasons. The first was the lineup was Nori Aoki–Jose Reyes–Asdrubal Cabrera. Once again, that lineup signals the Mets have completely lost focus on their primary objective, which is to develop and find out about their young players.
The second was when I entered Citi Field with my son, and he was interviewed by SNY: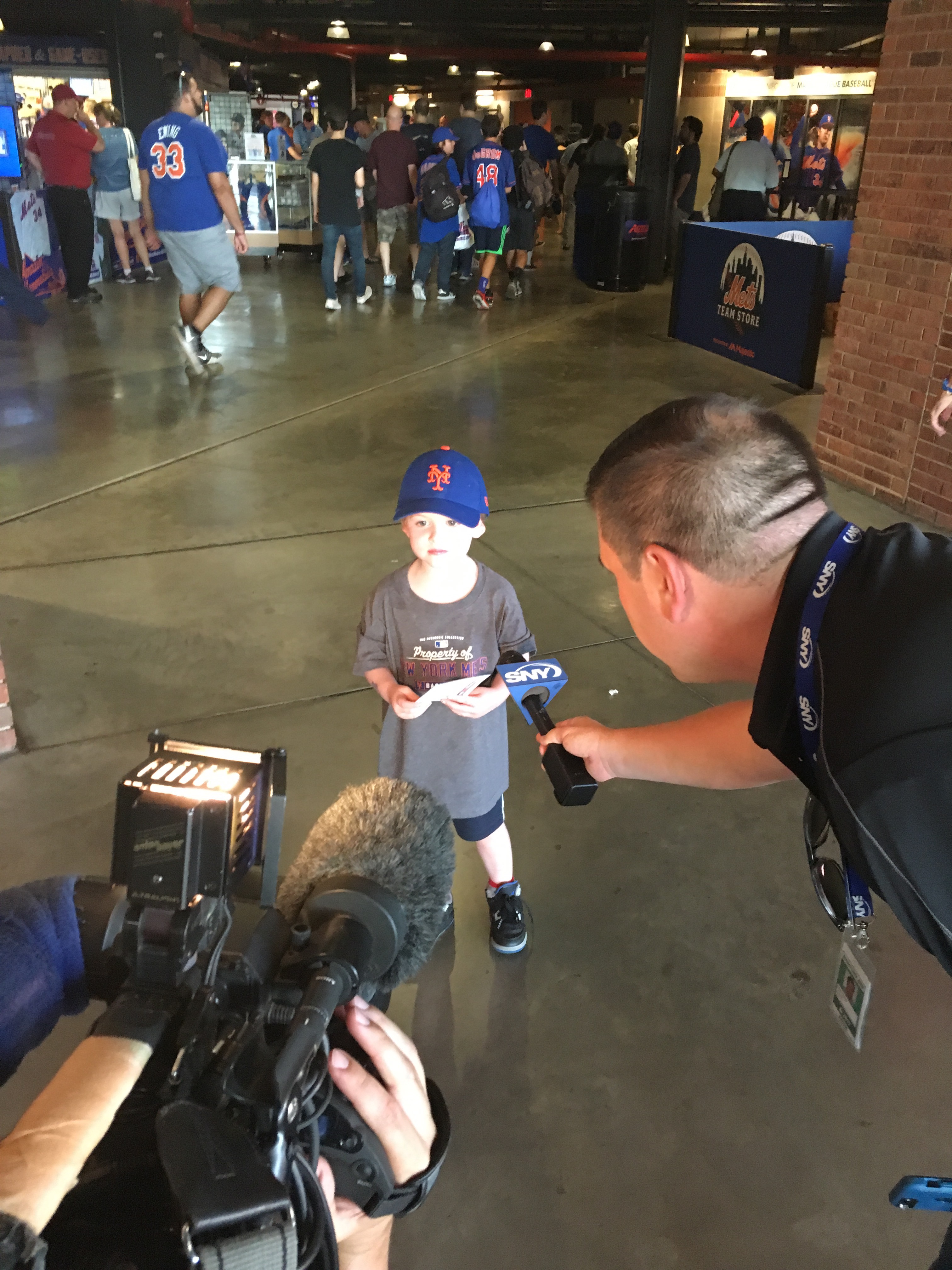 From, there it was the usual pre-game routine with him. First, it was the baseball: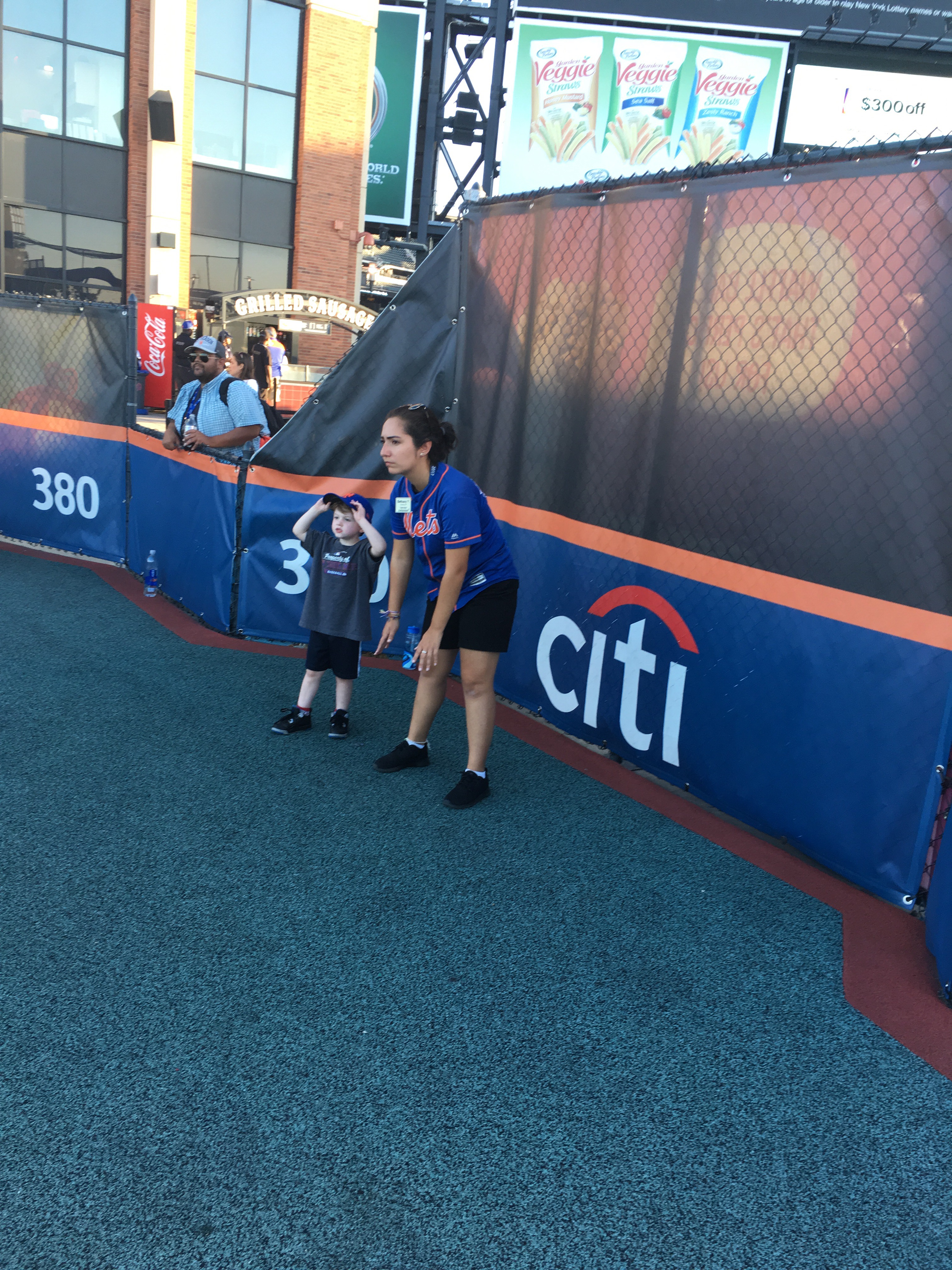 Then, it was a visit with Mr. & Mrs. Met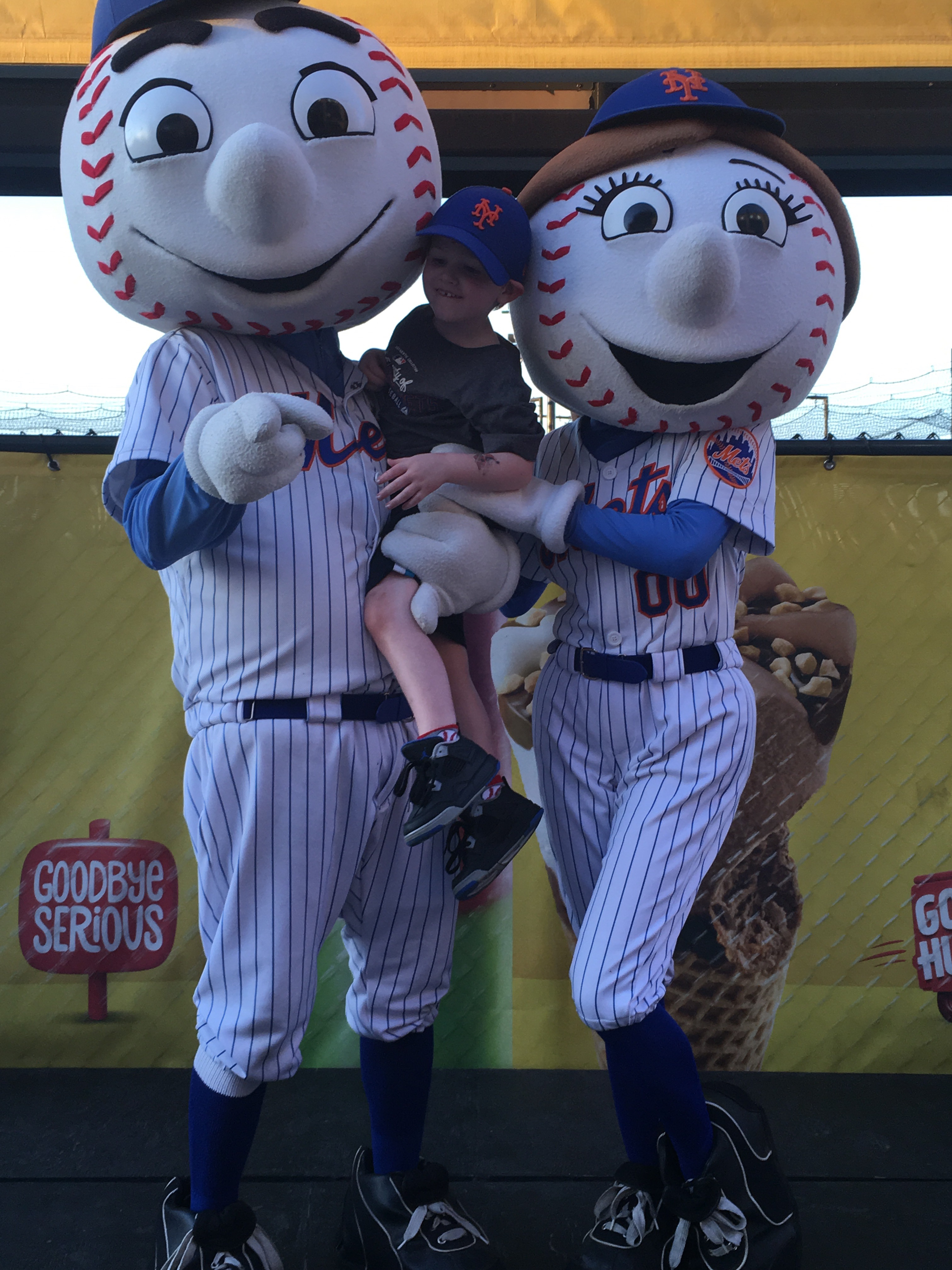 After that, I made it to the starts because I wasn't going to miss Noah Syndergaard's first "start" off the Disabled List.
It was a glorious return with him hitting 99 MPH on the gun while facing the minimum. Once Daniel Murphy grounded into an inning ending 6-4-3 double play, Syndergaard's night was over.
He looked great, and he left the game without issue. It was certainly a highlight.
From there, the Mets went to Matt Harvey. It was Harvey's first career relief appearance even if he was really the scheduled starter.
In Harvey's first inning of work, he looked like the Harvey of old. The velocity was there. The slider was moving. It was great to watch, but knowing how he's pitched this year, I knew it was fleeting, so it was time to re-embark and walk around the ballpark starting with the dunk tank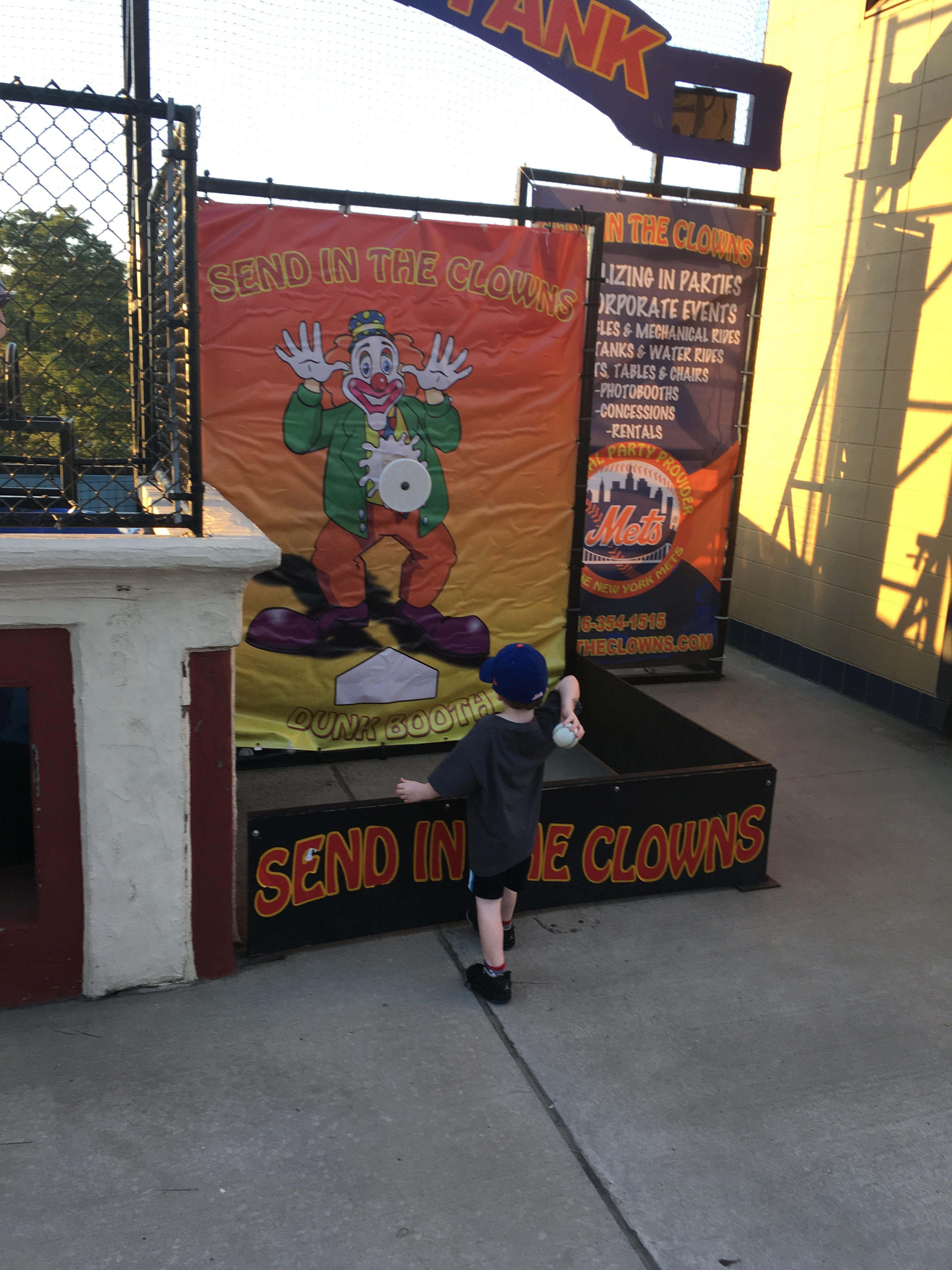 Going across the Shea Bridge, right above the Home Run Apple's old location, I spotted something new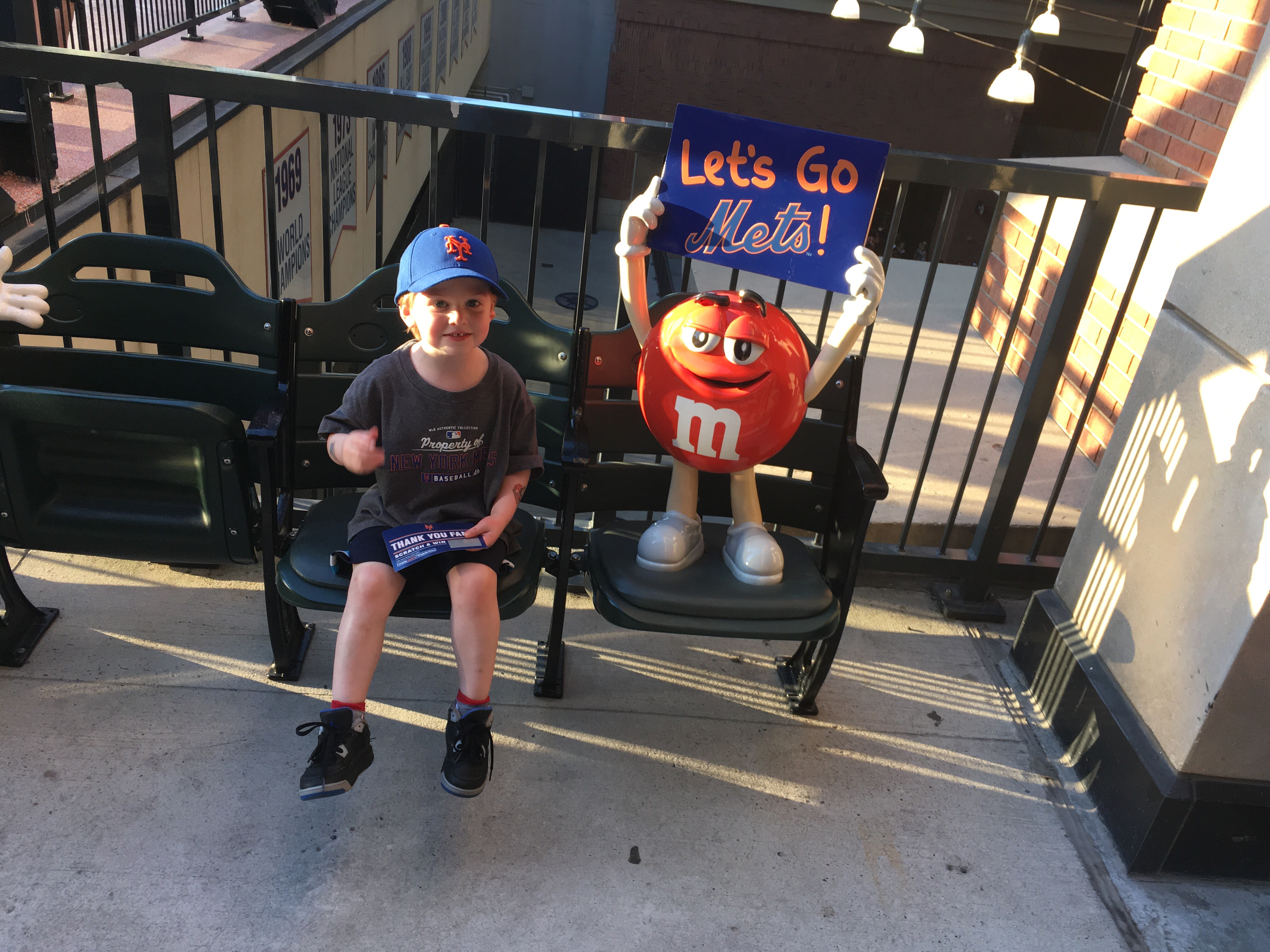 Of course, that made him want a snack, so we continued our tour around the ballpark.
Before grabbing his snack, we settled on popcorn in a helmet.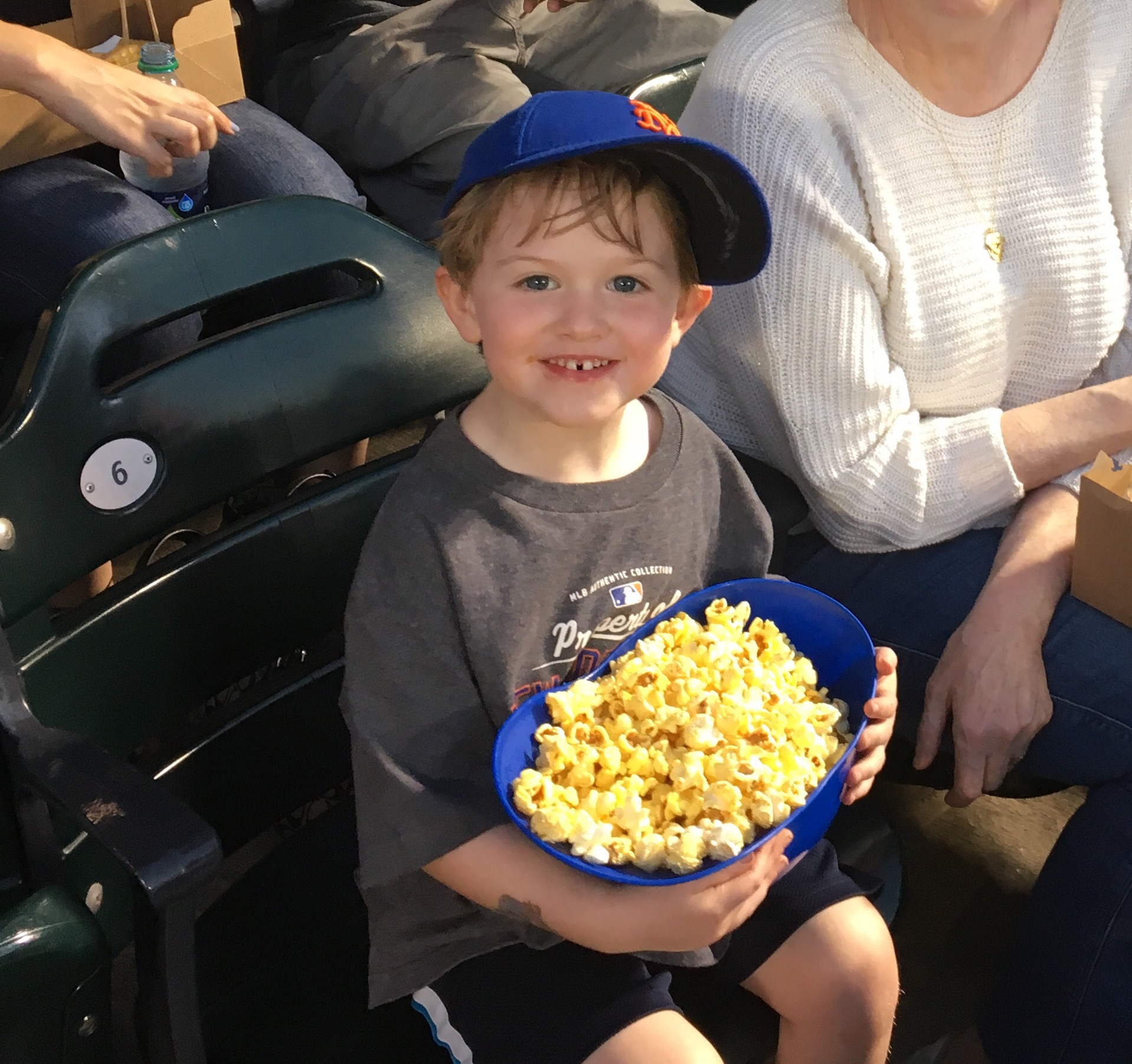 By the way, I've found the helmets with the popcorn and nachos to be the best bang for the buck. They're full of
After watching a few innings, we ventured back out because he wanted an Amed Rosario shirsey. Even though Yoenis Cespedes is his favorite player, he reminded me he already has a Cespedes shirt. Because I was swept up in the moment, and I had a coupon, I got swept up in the moment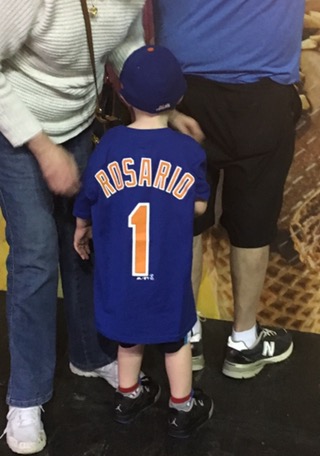 Rosario shirsey in tow, my son not only wanted to play baseball again, but he was feeling a bit cocky: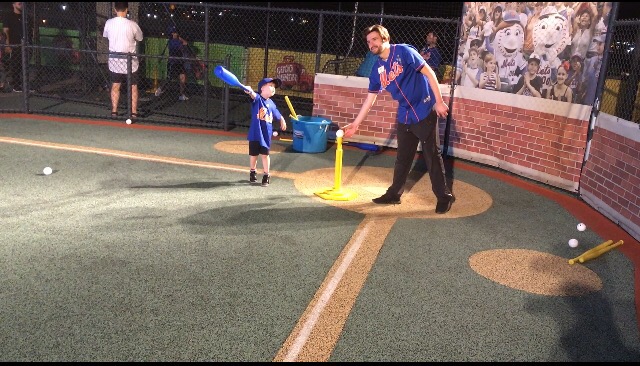 By the way, I really appreciate the giant screen in CF that lets parents run around with their kids and still watch the game. By far, this is the most underrated part of Citi Field.
We were in our seats for the next few innings including the seventh inning stretch. With all the running around and with it being well past my son's bedtime, he only made it through the ninth.
He was drifting, and I thought it cruel to have him awoken by fireworks. As I entered the car, I did hear the fireworks start. Unfortunately, it was in the form of a Murphy 10 inning game winning off Jacob Rhame.
Overall, I really appreciated going around the park with my son. Citi Field really is a great place to take a kid to a game. It would be even better with a better team or with an organization that cared about developing their young players in times like these.