This past week, I was able to interview Anthony Scaramucci regarding him and his partners purchasing the Mike Piazza post 9/11 homerun jersey. I appreciate Mr. Scaramucci purchasing the jersey and taking the time to answer my questions.
Special thanks goes to Mets Merized Online, who not only ran this interview on their site, but also many other of my Mets articles.
I also appreciate the links and recommendations for this interview including being part of Adam Rubin's Morning Links. My wife was so thrilled she got a screen shot of it: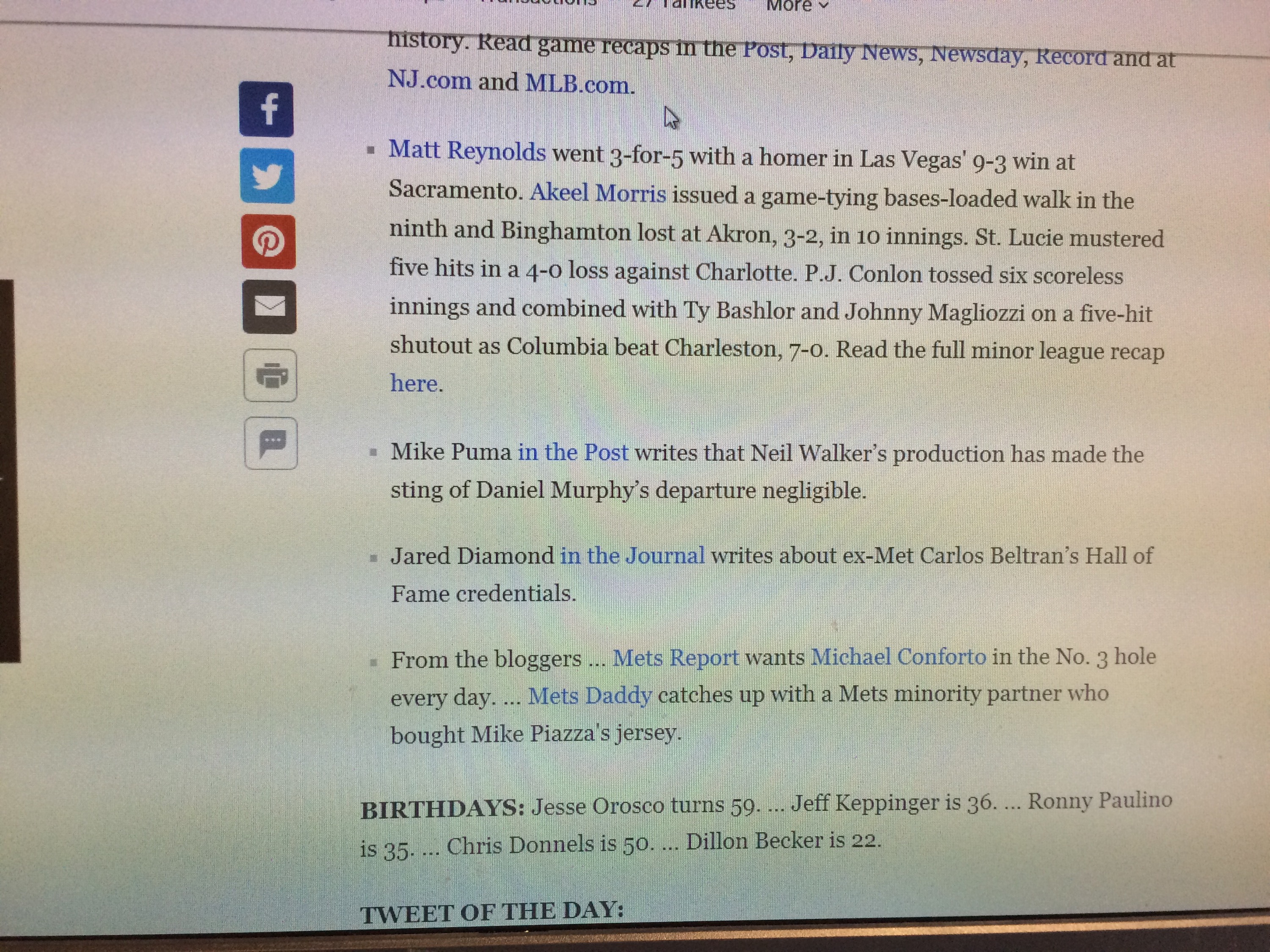 There were also links from SNY and Kevin Kernan, whose reporting brought the issue to light.
I appreciate everyone who linked the interview as well as those who took the time to read it. I especially appreciate those who read the site day in and day out.