Mets Youngster Wins the Game
On the last game of the season, the Mets had a young kid came up to help them. They needed him after losing six straight and getting no hit. Before entering the ballpark, he visited the bricks to remind himself of who he was playing for: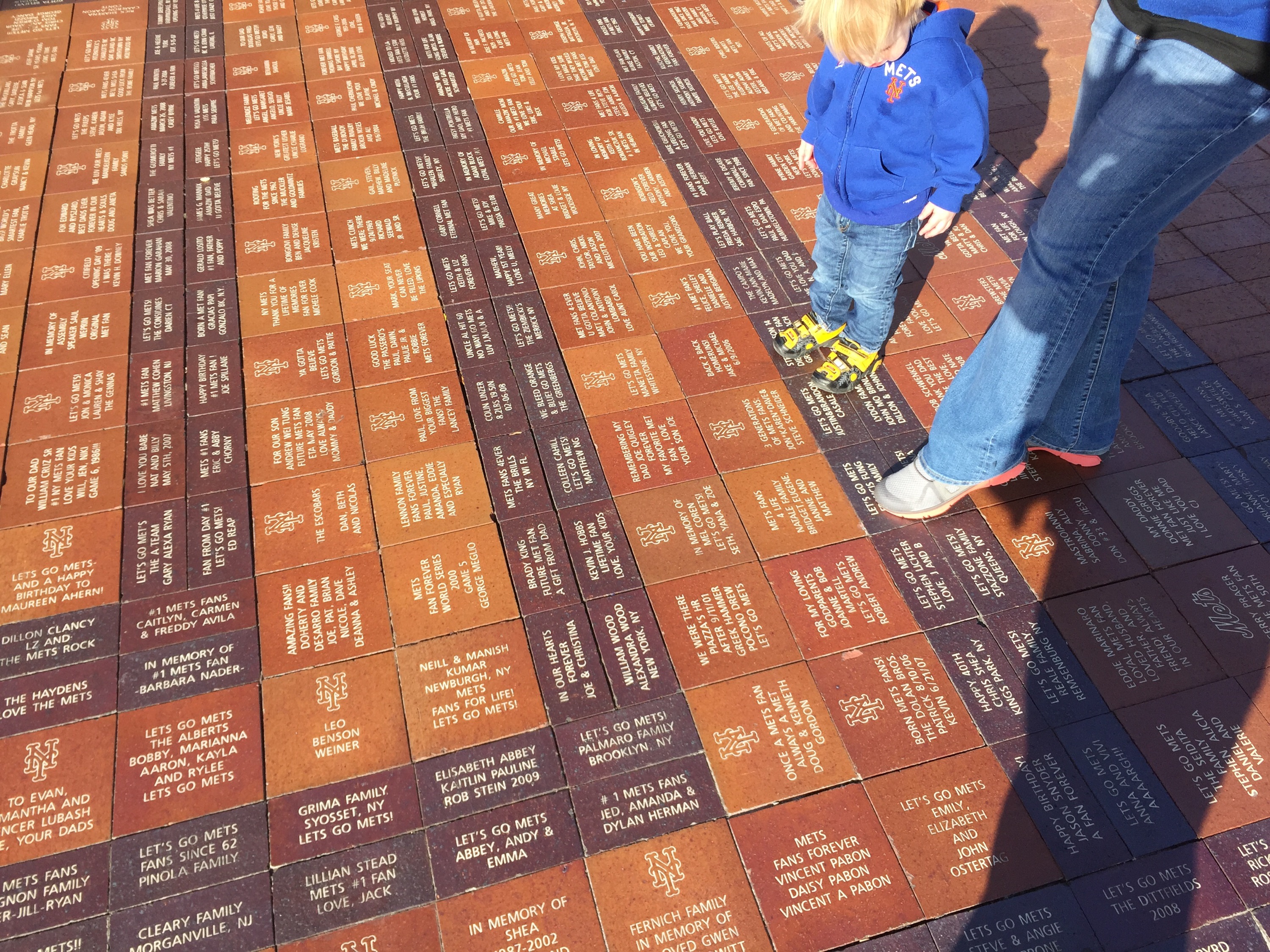 He had a pregame meeting with Mr. and Mrs. Met to get prepare: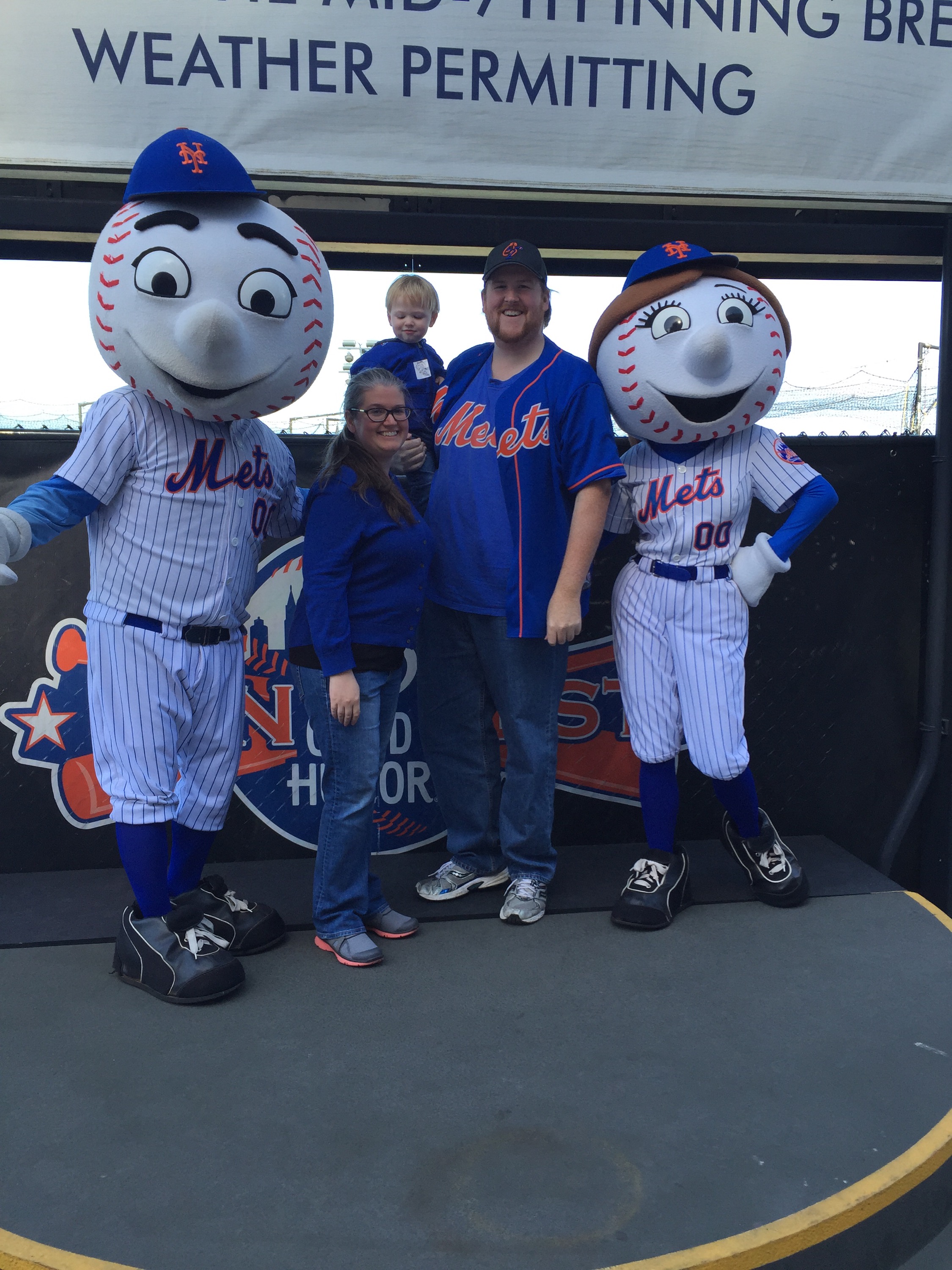 Mr. Met would be with him the entire game: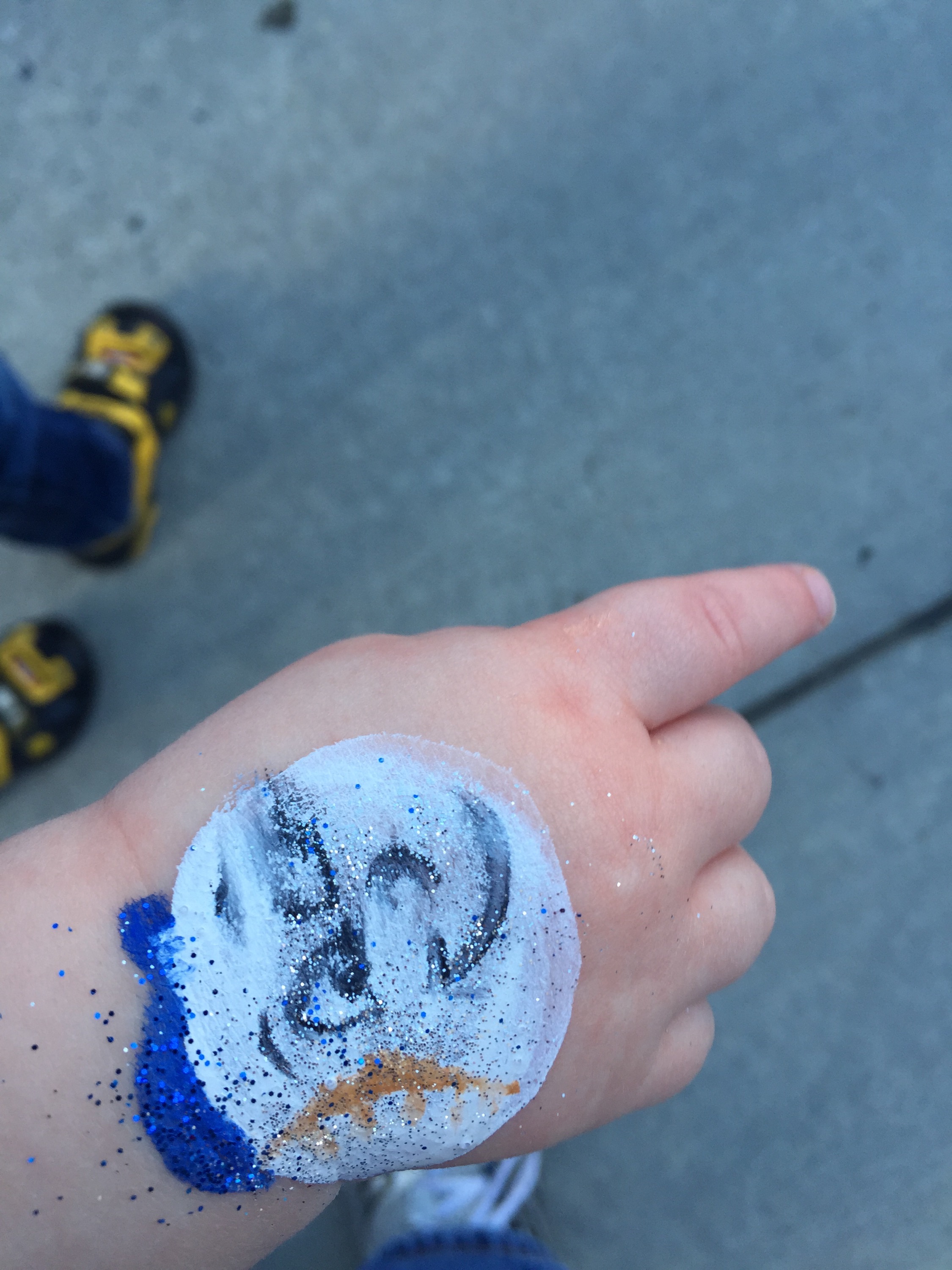 With shades of Sidd Finch, he would eschew the traditional uniform. He would wear his lucky hat: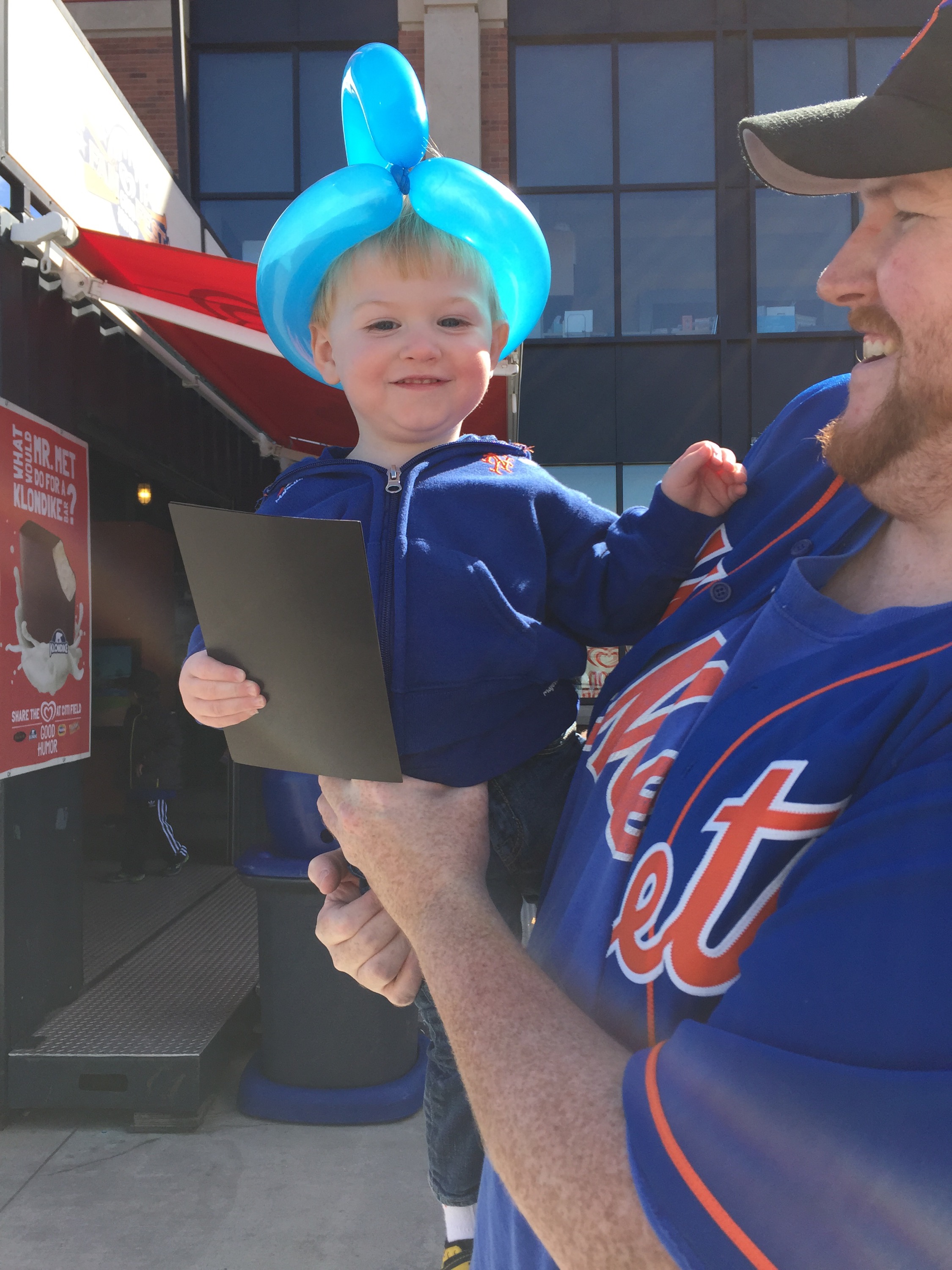 He waited for his moment, and then he got to the plate. He took two mighty swings, but the third time was the charm:

The ball didn't quite make it out of the park, so he would have to hustle to give the Mets a shot to win:

AN INSIDE THE PARK HOMERUN! His hit would help the Mets win 1-0 and secure 90 wins en route to the division series. After the game, he would be carried across the Shea Bridge on his biggest fan'sshoulders as he celebrated with Mets fans: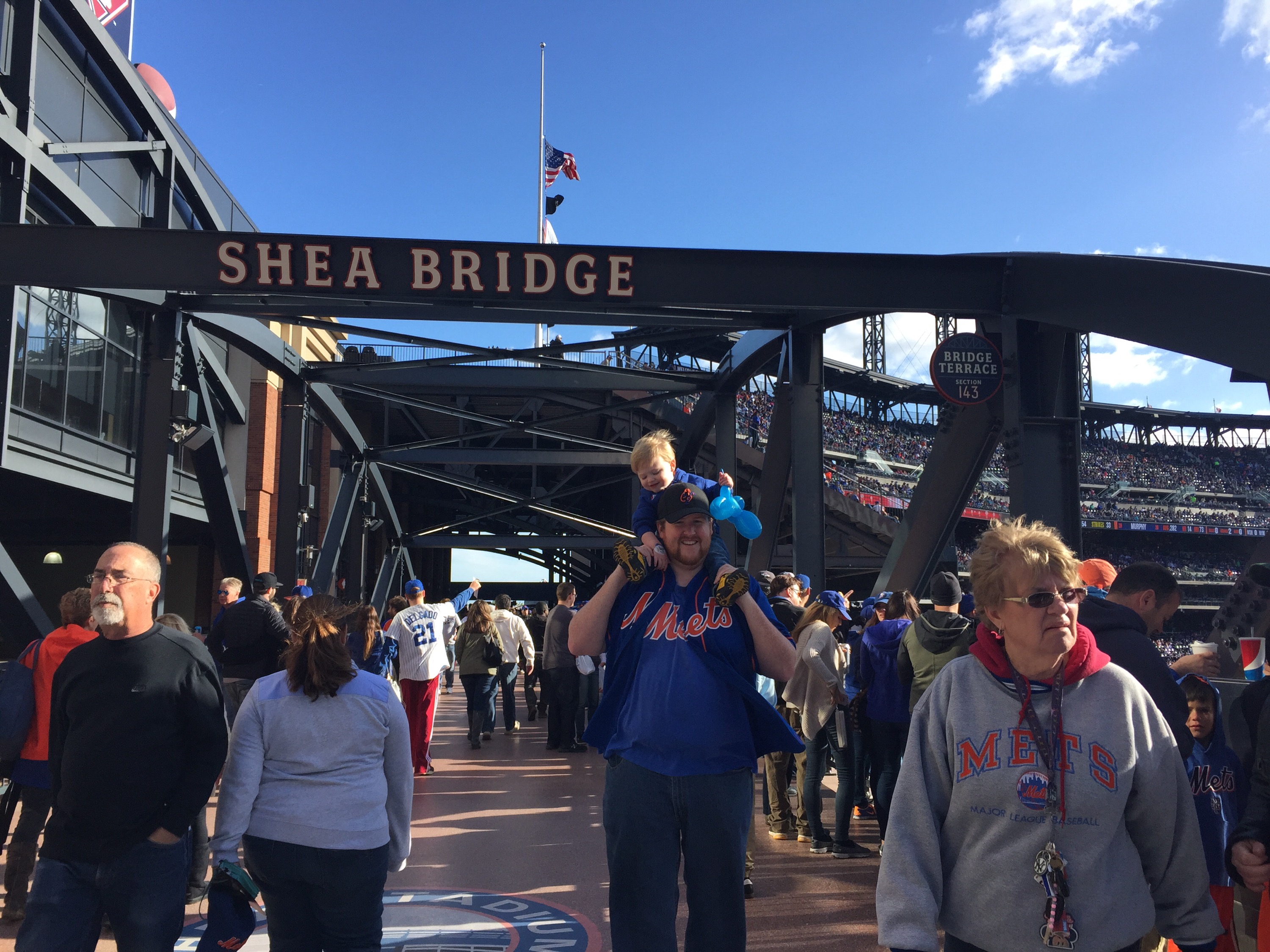 Congrats on a great season. I can't wait for the playoffs. Lets Go Mets!