The Harvey Hypocrisy Annoyed Me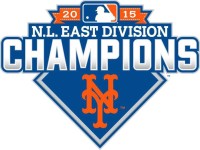 I've been one of the few who defended Matt Harvey. One of the reasons was because he was doing what he needed to do to pitch in the playoffs and not ruin his career.
The backlash was insane. People were calling for the Mets to cut him. Some wanted him traded for cents on the dollar. Most said they could never forgive him. There were discussions on what Harvey needed to do to gain back the fans trust. By the way, this just wasn't fans, it was also the media. It seems it was also his teammates, which I just don't understand.
Last Sunday against the Yankees he was dominant for five innings before getting lifted. When the bullpen blew it, the fans went after Harvey. These same people were awful quiet yesterday. They cheered and praised Harvey for pitching into the sixth.
I'm just happy he proved me right. Harvey considered the clincher to be an important game, and he went deep into the game. Terry Collins wanted to take him out after six, but Harvey said no. He needed the extra inning to get ready for the playoffs. Harvey showed he's going to do what he needs to get ready for the playoffs.
Matt Harvey doesn't owe us an apology. He did what he said he was going to do. If anything, he deserves the apology.