Mr. Met
Last year, I put together a Christmas shopping list for toys I either knew my son wanted or for items I thought would be good for a two year old.  Looking over the list, some of the items are actually still good items to purchase for a three year old.   Notably, I would say my son has gotten tremendous use out of his Thomas Table, and I presume he will continue to do so in the years to come.  I know it is a big ticket item, but it has been worth every penny we spent on it (especially since we got it for half-price on Black Friday).
One note to keep in mind, avoid this year's big toy if at all possible.  If you have been in Toys R Us, you know the toy I'm referring to is the Sky High Bridge Jump Set.  When assembled, this toy is eight feet long!  It is going to dominate your living room, play room, basement, etc.  With that in mind, you cannot keep it out all of the time, which creates too much stress and frustration.  Just think of the amount of times you are going to have to assemble and disassemble it.  Then keep it mind, it is the Track Master (motorized Thomas set) meaning your standard wooden Thomas cannot be used with it.  Again, avoid it at all costs.
While I discourage that, here are some toys, I wholeheartedly recommend:
Not on this list, but also recommended is Play-Doh, Legos and Duplos, and books.  Always, lots and lots of books for kids.  In terms of books, I personally recommend a collection like you will see with Dr. Seuss.  This permits you to get a number of books at a fraction of the cost, and it permits you to try to get your kid to read more than just one story over and over again.
Two other things to keep in mind: (1) you will need batteries; and (2) you will need a place to put all of this stuff.  It may behoove you to give the carry kits as a gift or to get a new toy box.
While some of these items are more expensive, keep a look out for them at Toys R Us, Target, Walmart, Amazon, etc. this Black Friday and beyond.   While you are out there this Black Friday, look for toys your child can use next year (if you have the storage space).  You will be thankful for every penny you save on stuff like this you were likely going to buy anyway.

Today is a day to celebrate because THE METS ARE GOING TO THE PLAYOFFS! Today, the ride is complete. We've reviewed the bad years and players, and we've seen how good we have it now. However, there's been one fan who's been there from the beginning, who can really enjoy this. That's Magic Number 00 Mr. Met: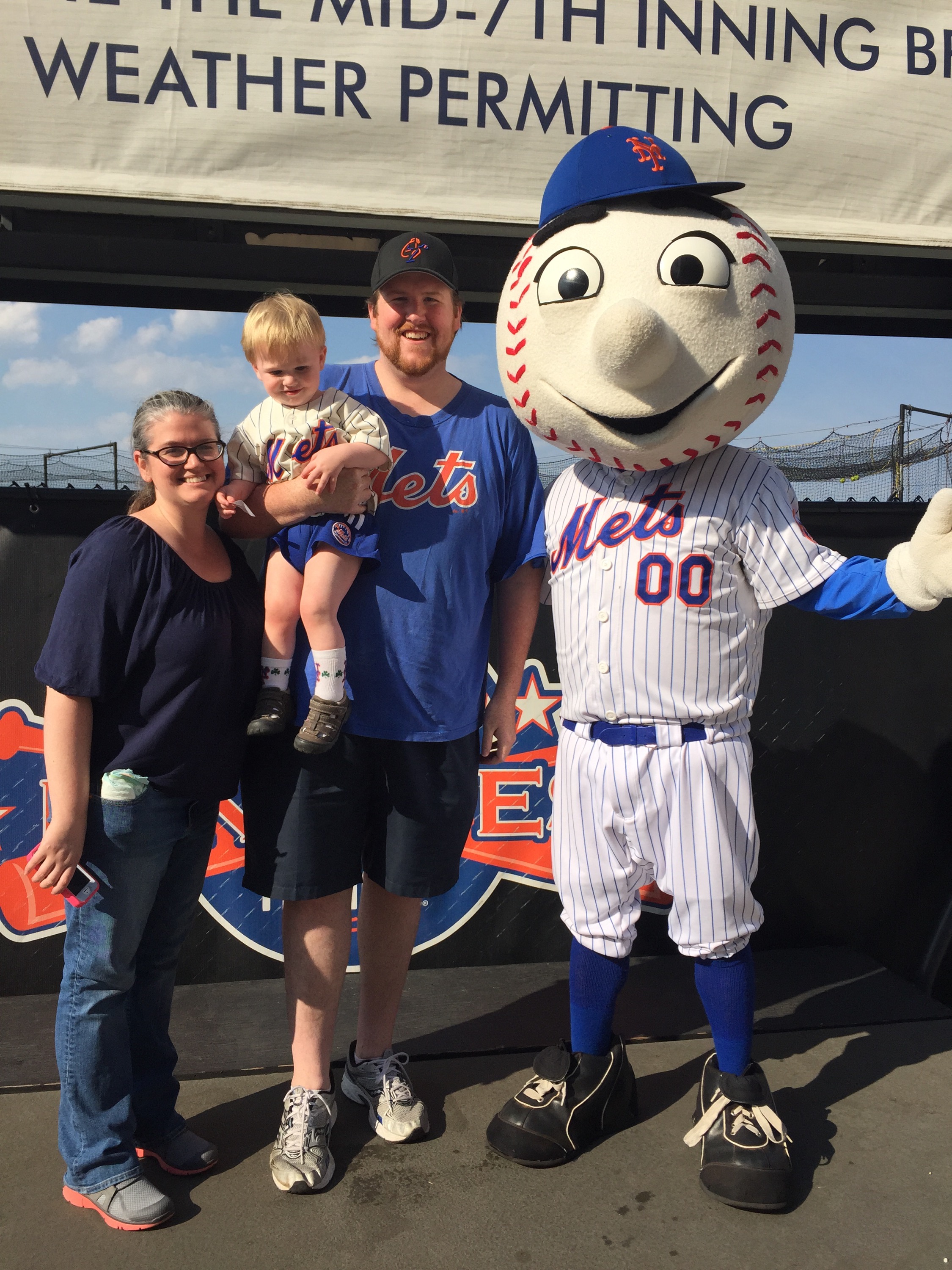 He was there for the Can't Anybody Play This Game 1962 Mets. He was there for the 1992 Worst Team Money Can Buy Mets. He was there for the 1998, 2007, and 2008 collapses. He's seen the worst.
He's also seen the best. He's seen the 1969 Miracle Mets. The 1973 Ya Gotta Believe Mets, and the 1986 Amazin' Mets. He's seen the Mike Piazza 9/11 homerun and the Endy Chavez catch.
He's going to be there with us as we see how this improbable season unfolds. I've enjoyed the ride and I don't want it to stop.
LETS GO METS!
Mr. Mets is awesome. He is one of the best parts of the entire Mets organization. He was the first ever mascot to step onto the field, and he has been a legend ever since. Forbes magazine has named him the best mascot in all of sports.  Similar to our beloved Tom Seaver, Mr. Met is also a Hall of Famer.  He even has his own money!
The story of Mr. Met has been a story many have sought to tell. Paul Lucas has done phenomenal work trying to uncover who is the creator of the famous mascot. ESPN has dedicated one of its awarding winning 30 for 30s to find out who is the man inside the mascot. He was even the subject of a feature in Rolling Stone. Needless to say, Mr. Met has not only captivated the hearts and mind of Mets fans, but also the entire world.
That is why the best thing the Mets organization has done in recent years is to make him eminently available to Mets fans young and old. In fact, if you want to see him at Citi Field, the Mets have provided a schedule of his appearances:
| | | | | |
| --- | --- | --- | --- | --- |
| 12:10 Game | 1:10 Game | 4:10 Game | 7:10 Game | 8:05 Game |
| 10:45 a.m.* | 11:45 a.m.* | 2:45 p.m.* | 5:45 p.m.* | 6:40 p.m.* |
| 11:20 a.m. | 12:20 p.m. | 3:20 p.m. | 6:20 p.m. | 7:15 p.m. |
| 2nd Inning | 2nd Inning | 2nd Inning | 2nd Inning | 2nd Inning |
Mr. Met is always there rooting along with us Mets fans. Win or lose, he always has a smile on his face (of course he does, he gets to go to all the Mets home games). His smile greets Mets fans as they come to Citi Field, and it is there when we make our way home. I also find Mr. Met is always at his best around young Mets fans.
I know this is true because my son loves Mr. Met. When we have been to Citi Field, Mr. Met has given my son his autograph, a high five, and has taken a picture with him. Thanks to Mr. Met, we have memories of the Mets games we have spent together
I look forward to more memories like this with my son, and God willing, future generations of Mets fans. Thank you Mr. Met.