Michael Conforto has raked everywhere he has played, whether it was Oregon State University or the minor leagues. He's such an advanced prospect that Keith Law predicted before the season Conforto would be ready to be called up by August 2015. When Keith Law has had a chance to back off a bit, he hasn't; in fact, he has stated with the current state of the Mets, Conforto is their best option (yes, I linked to him answering my question on Twitter – it's my blog). While he acknowledged its a big jump, he did seem to believe Conforto could handle it. Before dismissing this opinion, remember Keith Law is highly qualified to speak about baseball.
I bring this up because the Mets believe Michael Conforto lacks minor league experience. Right now, Conforto has played in 130 games and has had 574 plate appearances. Specifically, he has played in 42 games with 182 plate appearance at Binghamton. In Binghamton, the 22 year old Conforto has a triple slash line of .325/.407/.531. No matter how you slice or dice it, these are great numbers. These are Herculean when you keep in mind that he would be replacing the combined .169/.236/.344 of Nieuwenhuis and Mayberry. Drastic times call for drastic actions. Without a trade on the horizon, calling up Conforto would be the drastic move the Mets need to make.
It reminds me of 2003 when the Florida Marlins won the World Series. Much like the Mets, the Marlins were mostly talented but not expected to really compete. However, they fired their manager and replaced him with Jack McKeon. While Trader Jack was the Marlins manager, one of the moves the Marlins made was to call up Miguel Cabrera. The reason he was called-up? The Marlins felt they "a little spark on the offensive side." At the time of his call-up, the 19 year old Miguel Cabrera had played in 69 AA games with a triple slash line of .365/.429/.609. When he was called up, he was the clean-up hitter on the team.
Looking at the above-information, there are a few things you can conclude: (1) the Mets LF situation is dire; (2) Cabrera is better than Conforto; (3) the 2003 Marlins were better than the 2015 Mets; (4) you can call a young player up in a pressure filled situation; and (5) that young player can succeed. Now, Keith Law never said Conforto was Miguel Cabrera, nor am I. Seriously, who is? Cabrera is an offensive machine. He was so good he hit a HR off of Roger Clemens in the World Series. The way the Mets offense is playing right now, the Mets won't even get a chance to make the postseason.
I'm not asking him to be a "savior." I just want someone competent. At this point in the season, this shouldn't even be an issued. Furthermore, the Mets have no one but themselves to blame. They built a roster with no depth. They failed to make a move earlier, even when we all knew it had to be made. Now, they have two choices: (1) roll the dice with Conforto or (2) average 2.83 runs per game and miss the playoffs.
Keith Hernandez's baseball career was one struggle after the next. First, it was his early hitting problems leading to a demotion. Then it was his clashes with Whitey Herzog leading to his trade to the Mets. Then it was the Pittsburgh drug trials where he was called to testify. However, despite all of this hardship, Keith Hernandez was the 1979 MVP, has won 11 Gold Gloves, and was part of two World Series Championship teams.
Now, I'm sure Keith Hernandez was devastated when he struggled in the majors and needed to be sent down. Keith does credit Ken Boyer with finally giving him the confidence he needed to succeed in the majors. However, Keith was a special major league talent. Overall, you could argue these early career struggles helped Keith deal with adversity. This was a good thing because he would face real adversity later in his career and he overcame it. So much so, in the eyes of many, Keith was a Hall of Fame caliber player.
I bring this up because one of the reasons the Mets state they do not want to put too much pressure on him and believe it would be devastating if he fails. As Keith Hernandez shows, if you're a special player, you will have a successful career; no matter how much you struggle on your way there. In fact, you could argue the struggles help make you a better player (just look at Sandy Koufax's early career). I'm not saying Conforto isn't the answer. He may very well come up and struggle. With the Mets being where they are, they really can't afford any more players to struggle offensively. You know what else they can't afford? More of the same.
If Cuddyer can play, I'll back off. Despite his struggles, Cuddyer is a major league caliber player, who is less than a season removed from being an effective major league hitter. However, if Cuddyer cannot be more than a PH/DH or he needs to be put on the DL, the Mets should call up Conforto. What's the worst that could happen? What if he had a triple slash line of .169/.236/.344? Well guess what? That is the combined 2015 triple slash line of Kirk Nieuwenhuis and John Mayberry, Jr.. These are the players that will most likely platoon left field until Cuddyer is healthy or the Mets make a trade.
Therefore, if you are not willing or able to make a trade to improve left field, and Cuddyer isn't responding to treatment, the Mets have little other choice than to call-up Conforto.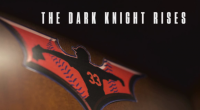 The Mets offense has averaged 2.87 runs in the month of July. Murphy was horrid in the field. Lagares has either lost a step or is playing out of position. The Nationals came to play and the Mets didn't. Doesn't matter. If you're Matt Harvey and you want to be the ace, games like Monday don't happen.
I can point to all the things that went wrong leading to the 5 runs scored while he was pitching, but the fact his he set up two of the scoring rallies by allowing Espinosa to get on and walking Harper. Should Murphy had made the play or at least knocked it down?  Probably. Should Mayberry have been charging the ball better than Cuddyer can right now?  Definitely. Should Tejada have had a clue and thought about Harper at third?  Yes. Does Lagares catch that Robinson double last year?  I think so.
However, I also think it's fair to say too much has been thrust on Harvey. Most pitchers falter the year coming back from Tommy John surgery only to round into form the next year. (for e.g. Adam Wainwright). Unfortunately, with the way this roster is constructed, Harvey cannot learn his way back. He has to be THE MATT HARVEY now.
I have faith he'll dominate next week against the Nationals.  My faith is based upon his will to compete and his ability.  I only hope by then the Mets have something to play for, and the Mets are at least competent at the plate and in the field.