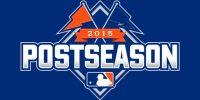 The Mets just won a series in which Clayton Kershaw and Zack a Greinke pitched in four of the five games, and they pitched well. In those four games, the Mets could only muster nine runs or 2.3 runs per game. The only way you win those games is by having better pitching, and the Mets did.
The Mets now enter yet another series lead by two big starters. The Cubs feature Jon Lester and Jake Arrieta. In order to beat them, the Mets pitchers are going to have to be better again, especially since the Cubs have a much better offense. The other issue is how much better must the Mets offense be?
We saw how great Kershaw and Greinke were in the regular season and NLDS. Their regular season numbers were as follows:
Kershaw 16-7, 2.13 ERA, 1.99 FIP, 0.881 WHIP, 11.6 K/9 with a triple slash line of .194/.237/.284
Greinke 19-3, 1.66 ERA, 2.76 FIP, 0.844 WHIP, 5.00 K/9 with a triple slash line of .187/.231/.276
Lester 11-12, 3.34 ERA, 2.92 FIP, 1.122 WHIP, 9.1 K/9 with a triple slash line of .240/.288/.373
Arrieta 22-6, 1.77 ERA, 2.35 FIP, 0.865 WHIP, 9.3 K/9 with a triple slash line of .185/.236/.271
Essentially, the big two for the Cubs is overstated. At the very least, they are not comparable to Greinke and Kershaw. If you want to argue that Wrigley Field is harder to pitch in, you're only partly right. Sure, when the wind blows out it becomes a bandbox. However, when the wind blows in, it becomes Petco Park. Also, when you look at park neutralizing FIP, the Dodgers duo is still much better.
The anticipated counter argument is postseason numbers. Lester does have good numbers. In 15 postseason games (three starts), Lester is 6-5 with a 2.66 ERA, 1.051 WHIP, and a 9.00 K/9. These numbers belie the fact that Kershaw blew the Wild Card Game last year. He allowed eight hits and six earned over 7.1 innings while walking two. This was after bring handed a 2-0 lead.
Furthermore, if you are going to look at postseason numbers, you also have to look at Arrieta's. He's only made two starts; both this year. His first start was dominant. His next? Not so much. He allowed four earned over 5.2 innings.
So overall, the Mets just beat two much better pitchers in the NLDS. They did it by out pitching them. It's hard to believe they can't do it again. Personally, I'll take the Mets three stud muffins over any duo in baseball.
Lets Go Mets!