David Peterson Remaining In Rotation Pure Stubbornness
Objectively speaking, David Peterson is one of the worst starting pitchers in baseball. Among pitchers with at least 40.0 IP, he has the fifth worst ERA and 14th worst FIP.
The biggest trouble with Peterson right now is he seems to be regressing and showing little signs of coming out of this. Since that gem against the Tampa Bay Rays, he's made four starts going 0-2 with a 9.88 ERA.
He's walked eight and struck out 12 over 13.2 innings. That's 3.1 innings per start. That's what happens when batters have hit .356/.441/.644 against him. Keep in mind, this is in a year where offense is at historic lows.
Peterson's Baseball Savant page is a disaster. He's not generating spin on his pitches, he's not fooling anyone, his control is poor, and batters are hitting him hard. As many have pointed out, the biggest issue is his release points.
The Visualization portion of Baseball Savant backs that up saying Peterson "tends to have very erratic release points on his pitches."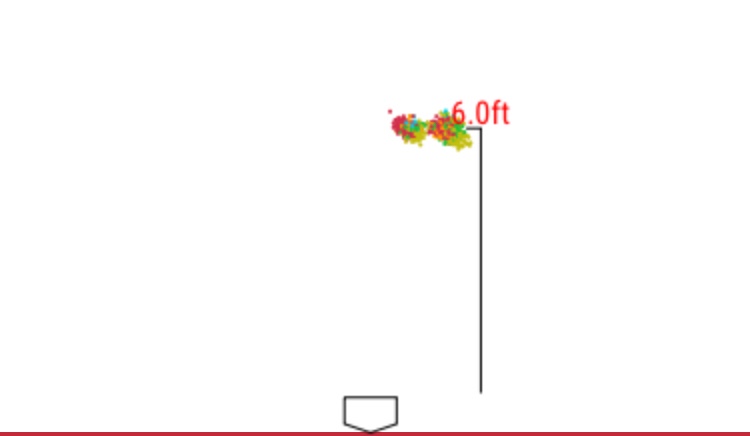 It may very well be a matter of fixing that to permit Peterson to be the pitcher the Mets think Peterson could be. From the flashes we've seen, this could be a very good starter.
However, he's not that, and with each start, he gets further from being that. At this point, we should remember Peterson had zero Triple-A starts, only made 24 Double-A starts, and he was really pressed into action last year due to the pandemic with Brodie Van Wagenen's recklessness with the Mets pitching depth.
While some believed Peterson had a good year last year, it's important to remember it was just 10 appearances. Also, more advanced numbers like FIP indicated Peterson was due for a significant regression.
Now, you can understand wanting Peterson to work with Jeremy Hefner. After all, by and large, Hefner has seemingly done terrific work with this Mets pitching staff. That said, for whatever reason, it's just not clicking with Peterson right now.
The other counter-argument is the Mets don't really have a viable starter in Triple-A to take his place. On the most obvious replacement, Thomas Szapucki, his control issues are correctly demoted.
Of course, the rebuttal is why does Peterson get to continuously falter without giving Szapucki a shot to get the benefit of working with Hefner. More than that, Peterson isn't giving you starter innings.
On the season, he's given the Mets 4.1 innings per start. Since May 1, that number is down to 3.2 innings. Over his last two starts, he's pitched a total of 3.0 innings.
Every Peterson start is effectively a bullpen game. With that being the case, it would be better to call-up Sean Reid-Foley, who has thrived with the Mets in 2.0 – 3.0 inning stretches. Really, at this point, it's inarguable Reid-Foley for 2.0+ innings is far superior to whatever Peterson is providing.
In the end, this is how you develop Mike Pelfrey 2.0. You rush a pitcher who isn't ready to the majors. You stubbornly keep him there despite the results indicating he should be sent down. The next part is you call him a bust while completely ignoring all you did to prevent him from realizing his potential.
The Mets need to stop the stubbornness and nonsense. Peterson isn't and wasn't ready. He needs time. Give it to him and be ready to maybe call him up later in the season or next year.