Coming To America Mets Jacket Needs To Be Available For Sale ASAP
Back in 1988, the New York Mets owned the town, and one of the funniest movies of all-time, Coming to America, hit theaters. In the movie, we saw Eddie Murphy wear what has become an iconic Mets jacket as the the Prince of Zamunda tried to fit-in in Queens: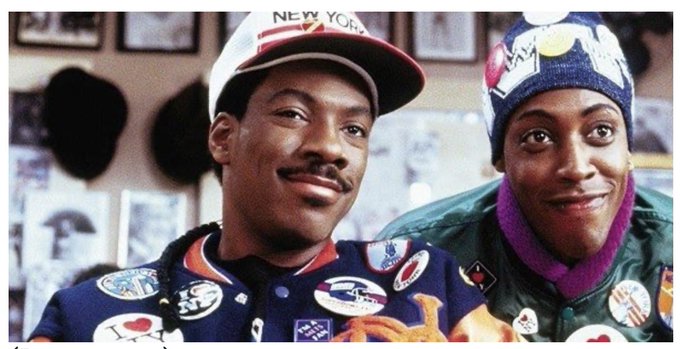 Well, it is now over 30 years later, and we are getting a sequel to that movie, Coming 2 America, and once again, the New York Mets appear poised to take over New York behind Steve Cohen. In trailers for the movie, we once again see Murphy wearing the coat. Not only that, but we got to see new Mets superstar Francisco Lindor wear it to Spring Training:
Good morning, my neighbors! #Coming2America @Lindor12BC pic.twitter.com/hUsL8GuDqE

— New York Mets (@Mets) February 25, 2021
Between the movie and the Mets about to take-off, there should be any number of Mets fans ready to go out and buy that jacket. Except, right now, they can't. It's not for sale on Fanatics or MLB Shop. If memory serves, this was a Starter jacket, but it is not available for sale by that company.
The failure to have this jacket available for sale seems like a missed opportunity. Speaking for myself and presumably every Mets fan, we would love to buy that jacket. It is a reminder of the best era in Mets history, and right now, it could very well be a harbinger for the next great era of Mets baseball. If we are going to need jackets for cold October baseball, is there a better jacket than that to wear?