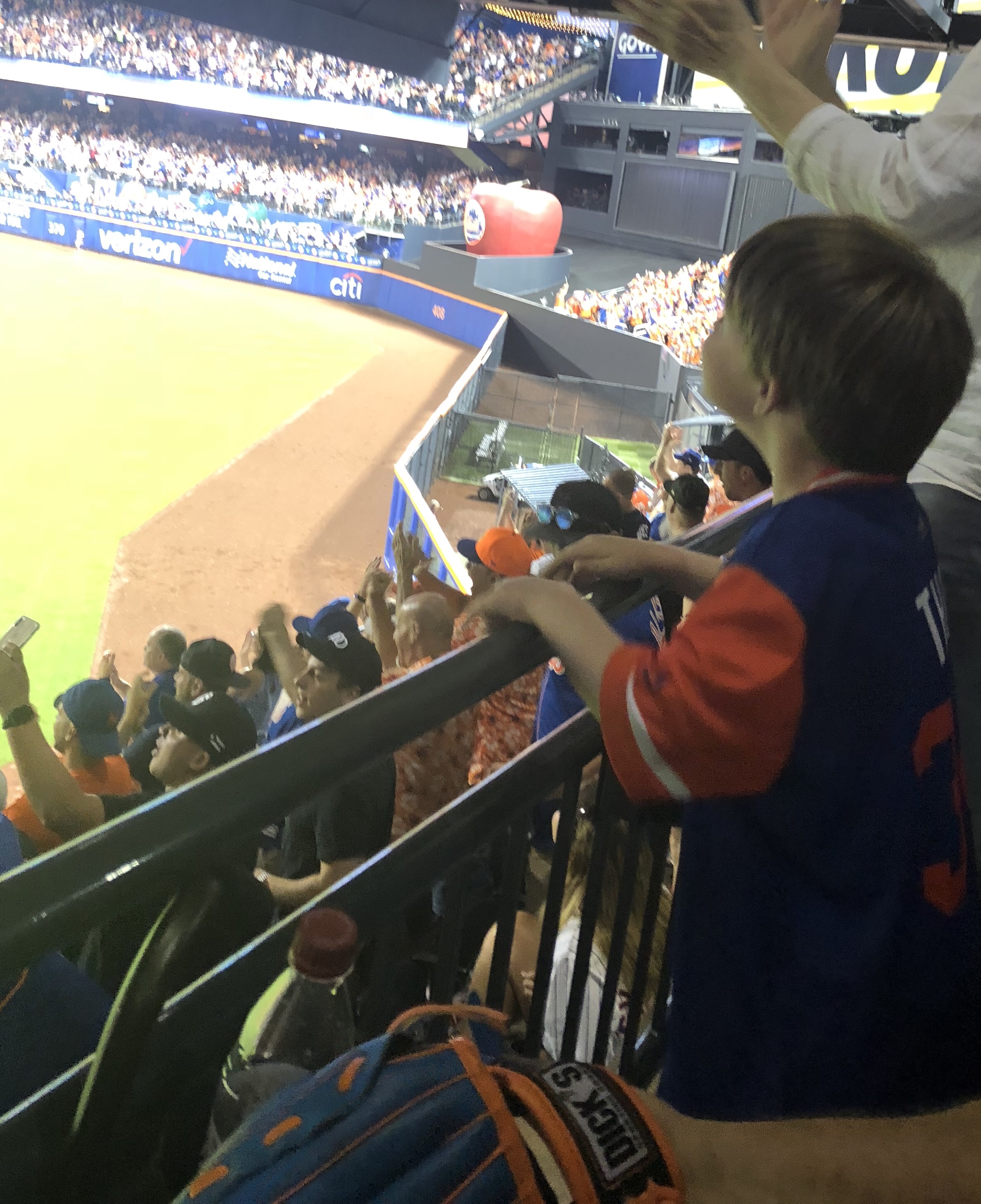 Last night was the loudest I've ever seen Citi Field. Yes, it was louder than when David Wright hit a homer in Game 3 of the World Series.
This is a fan base who has bought all-in on this improbable run, and they've been the 26th and 27th man since the team has returned home.
This is why Stephen Strasburg is challenging Nationals fans to raise their game, and F.P. Santangelo is talking about the great atmosphere. It's not just the Nationals who have noticed. MLB Network, specifically Eric Byrnes have talked about the playoff atmosphere in Queens.
The team on the field is giving them a lot to cheer for too. Noah Syndergaard gave another terrific seven inning performance. Citi Field exploded when he got off the hook for allowing a two run homer to Juan Soto when J.D. Davis and Wilson Ramos went back-to-back in the fourth off Patrick Corbin.
Even when the Nationals took an eighth inning lead when someone finally got to Seth Lugo with Soto hitting a monster eighth inning shot, the crowd was not defeated. Rather, the crowd seemed poised for another comeback.
It happened in the most improbable of fashions when Luis Guillorme, the man the Mets somewhat controversially kept over Adeiny Hechavarria, hit his first career homer off Fernando Rodney. His pinch hit homer certainly made the Mets look smart for that decision.
The Mets rally continued with their loading the bases with one out setting up a Davis sacrifice fly against Daniel Hudson to score Joe Panik.
With that, Lugo returned to being unhittable pitching a scoreless ninth. The Mets are now five games over .500 for the first time since April 12th. They're a half-game out of the Wild Card with a chance to grab a spot by completing the sweep today with Jacob deGrom on the mound.
Game Notes: Juan Lagares had a great first inning catch robbing Yan Gomes of an extra base hit in the second.