Mets Blogger Roundtable: Is The Season Over?
Right now, the Mets are 28-36.  That puts them eight games under .500, 9.5 games back of the Braves for the National League East, and 8.5 games back of the Nationals for the second Wild Card.  With the trade deadline about a month and a half away, it's time to consider whether the Mets season is over.  Our Mets bloggers provide their opinion in the latest roundtable:
To get to 85 wins, the Mets now have to go 57-41. That's a .582 clip just to make it interesting. I'm guessing that won't be enough with Atlanta, Milwaukee, St. Louis, Los Angeles, Arizona and for fun, San Francisco and Philly in the realistic hunt for a wild card. I do agree and have said if there's any hope, it's in the starting rotation, but 85 wins right now is asking a lot for this bullpen and roster which lacks any sort of competitive edge in the heat, not to mention what they probably need which is another 60-62 wins, or a 62-36 record the rest of the way.
Fangraphs currently has the Mets' playoff odds at 4.6%. It was 9.8% just two days ago; 22% at the start of June. The Mets' offense has been historically bad. This is not an exaggeration: No team since 1900 has scored fewer runs and recorded fewer hits in an 11 game span than the Mets. So, what I'm trying to say is no the season isn't over. Almost! But sadly no, we are not yet free. The starting pitching has finally been really, really good lately, and all without Noah Syndergaard. The offense cannot possibly continue to break records in futility, thanks to our new best friends the law of averages. In conclusion: it is definitely probably not over.
It's hard to be as positive as I was prior to the season, but I still think it's too early to call it "over." I wish I had a better feel for the organizational plan here, but I don't know if Callaway is setting his lineups and managing his bullpen or if he is following a front office script. Until I can determine that, I'm going to wait and see.
The season is far from over, but if the Mets can't figure out how to score in more than one inning per game, they will be selling off pieces once again and we'll all be counting down the days to the start of the football season.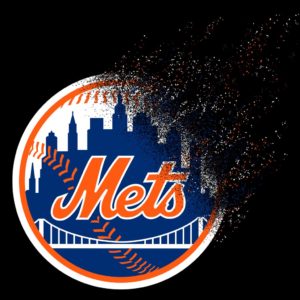 The season is definitely not over. The Mets will find a way to pull us all back in again. Just as everything seems to be ok again, BAM! Back to DL and losing some more.
I allowed myself a modicum of optimism after the Mets won the final game of their otherwise winless homestand. Get on the road, get a little momentum going…but the two games in Atlanta disabused me of the notion. Except for playing 98 more games as mandated, the season is 98% done (I of course will hang on the 2% chance it's not).
No, I don't think it is. That could simply be the eternal optimist in me coming out, but it's a very long season. There are 98 games left. The '99 Mets were 28-28 when they fired their hitting and pitching coach and finished the season with 90+ wins. Our pitching staff is only getting better and the bats are sure to come around at some point. This can't go on forever, right? Maybe Roessler needs to go. Who knows? But there's more than enough time to make up for this awful stretch. There's too much talent here to '02 this thing.
Not necessarily.  The Mets could always get on some hot streak and get back to .500 given that their starting pitching has been pretty solid. That said, I really want them to realize how unlikely that would be and fully commit to playing the kids. For example, give  Robert Gsellman and Seth Lugo starts in the rotation. Give Dominic Smith a good long look at first. See what you have in Wilmer Flores. Also call up Tyler Bashlor, Drew Smith, and Eric Handold to see the bullpen. If we get a large sample of these guys, then we can assess the off-season better and not get stuck with making poor insurance investments. This would require the Mets to move Asdrubal Cabrera soon and let Flores play but it should be a nice couple months to see the team get younger and see what might be in fold for 2019.
Mets Daddy
The Mets can't score, and even when their starting pitching has turned things around, the bullpen has blown either the narrow lead it was given, or they have let a one run game turn into a 10 run game.  It would be worse, but really, a one run lead against this Mets team is like a 10 run lead.
Right now, we're all pinning our hopes on Syndergaard and Yoenis Cespedes returning from the DL, but no one knows when or if that is going to happen.
Meanwhile, the Mets are continuing to keep Jose Reyes on the roster and go so far as to defend the decision.  That means no young players like Jeff McNeil are going to get a change.  Just when you think things couldn't get more absurd, this team picked up Chris Beck and his career 5.94 ERA off waivers to try to help fix this bullpen.
Meanwhile, Jay Bruce can add a back back to his plantar fascitiis issues.  In that way, he's much like Cabrera in that he's adding more injuries than base hits.  Neither one of these players are even being considered for the disabled list.
Bartolo Colon is singing.  It's over.
What isn't over is the excellent work these Mets bloggers put out over the course of a season.  Much like GKR, these people give you reason to at least follow the Mets with their excellent work.  I hope you enjoy their work as much as I do.