Neil Walker Salvages the Season for One Day
Today had the feeling of a death knell to the season. Noah Syndergaard couldn't put batters away, had an early escalating pitch count, and he blew a 3-1 lead.
Furthermore, Asdrubal Cabrera had to leave with a knee injury in the first inning adding his name to the ever growing list of the year's injured players.
The Mets then fell behind 4-3 as Jerry Blevins had a rare tough outing. Of course, part of that was the genius of Terry Collins walking Josh Thole-esque .239 hitting Tony Wolters to face Carlos Gonzalez, who hit the go-ahead sac fly. Right then and there, it looked like the Mets were going to get swept by the Rockies and fall 3.5 games behind the Marlins in the Wild Card race.
Then, there was finally a sense of life from a player who has seemed washed up for three months now: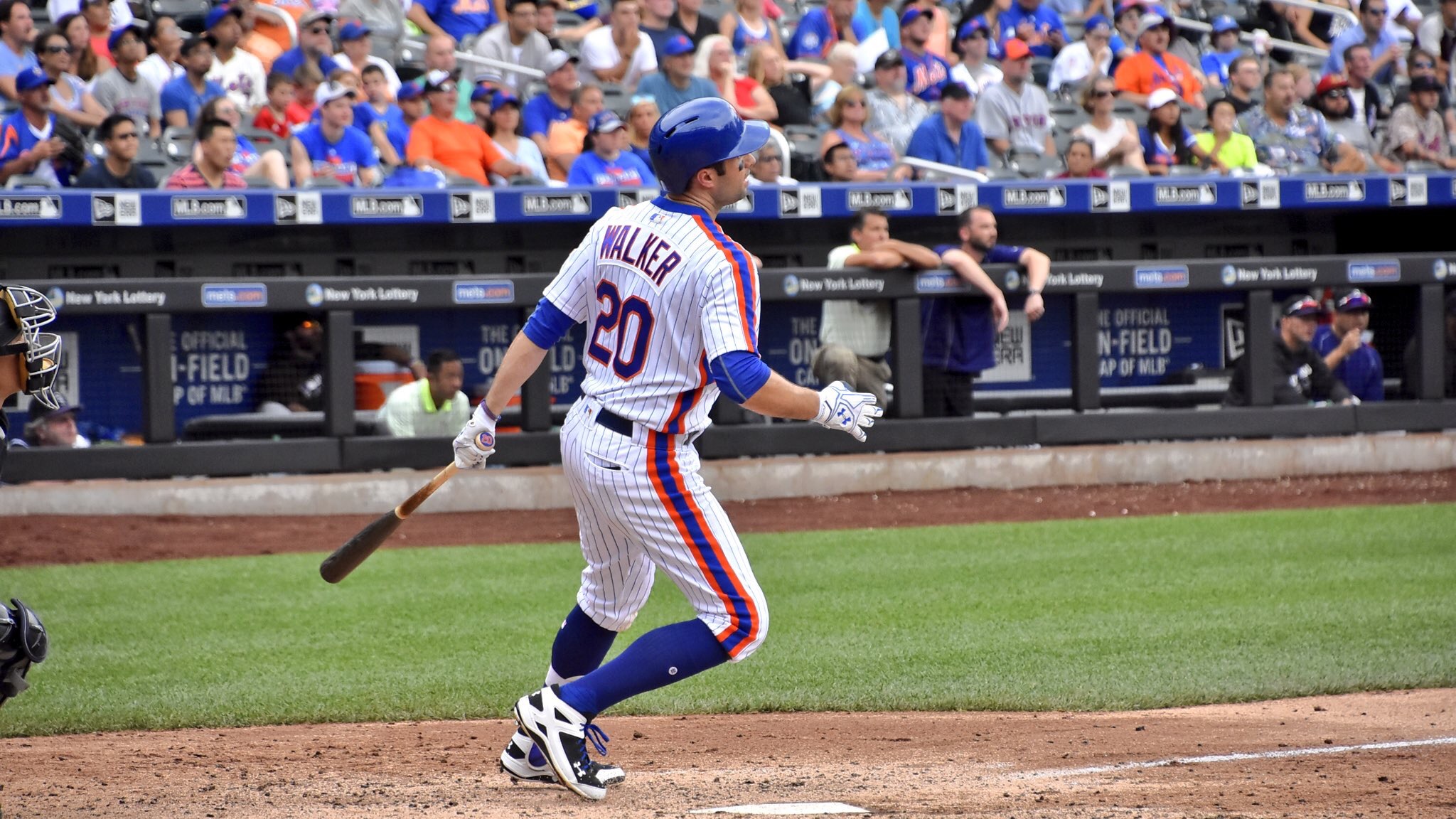 Neil Walker, who has been hitting .235/.316/.343 since May 1st, hit a three run home run off Boone Logan to turn a sure fire 4-3 loss into a 6-3 win. The home run was reminiscent of Wilmer Flores' walk off home run that breathed life back into the Mets season.
It seems like Walker is breaking out of this slump at a time when the Mets desperately need it. During the four game set against the Rockies, Walker was 9-16 with a double, triple, homer, and four RBI. That includes today game with him going 3-4 with four RBI falling a double short of the cycle.
From there, Addison Reed and Jeurys Familia do what they do and preserved the 6-4 victory. For at least one day, the Mets season seems intact, and we can all dream the Mets can add a difference maker at the trade deadline.
Game Notes: Kelly Johnson came in for Cabrera. He played third, and Flores took over at short. Johnson and James Loney would score on the Walker home run.