Mike Piazza Now a Part of the Left Field Legends Landing
Today, Mike Piazza joins Tom Seaver as the only Mets player to have his number retired. He also joins Gil Hodges and Casey Stengel as the only Mets to have their number retired. He will also join Jackie Robinson, William Shea, and Ralph Kiner in what has become the Mets "Left Field Legends Landing"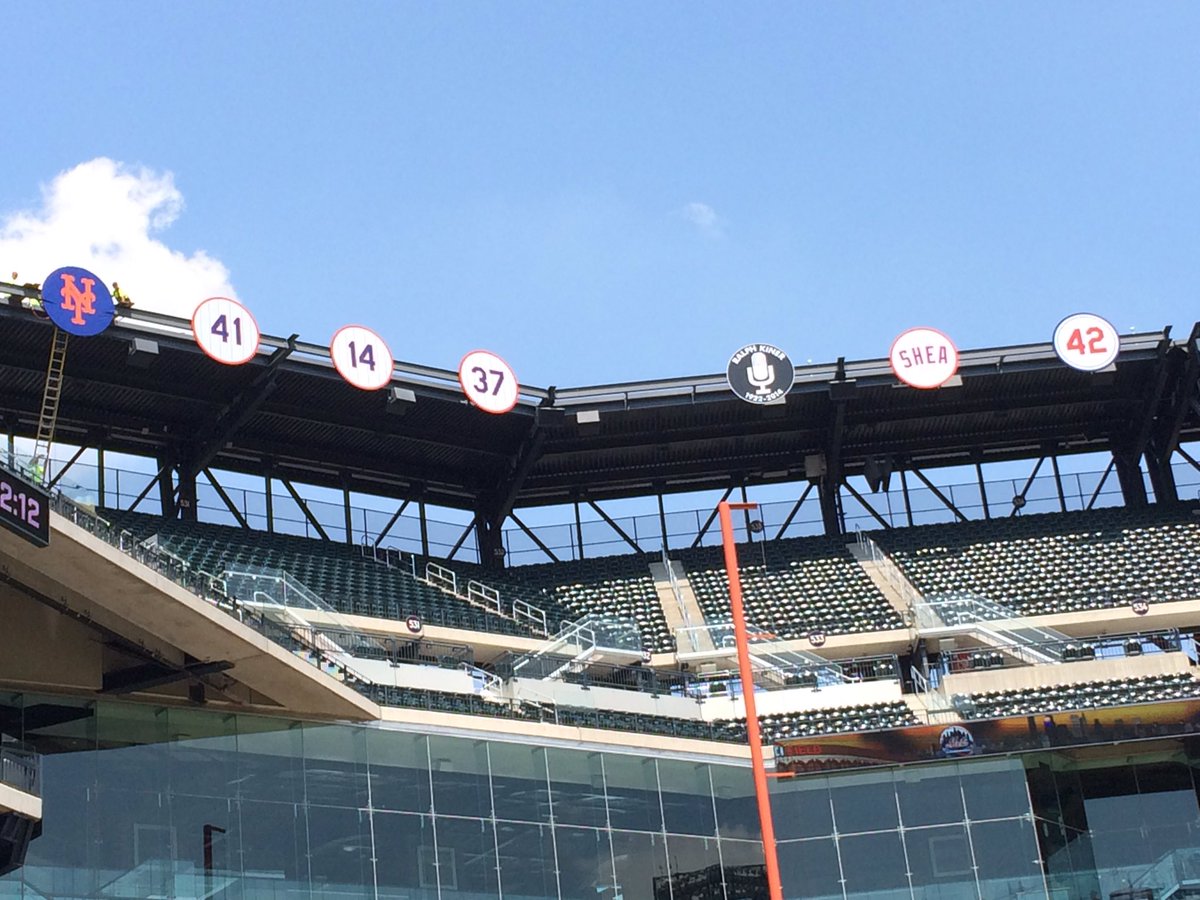 * Photo courtesy of Jeremy Posner.
At least that is what I am calling it.
Piazza is there because he was just inducted into the Baseball Hall of Fame as a Met. He was the second Met all-time and their first position player. He is there because he helped take a "nice little team" and led them to back-to-back postseason appearance for the only time in Mets history. No Met will ever wear his number again due to him being the greatest hitting catcher of all-time who has hit more homers than any catcher in baseball history. He is there for the post 9/11 homer, for all the other important homers, and what he meant to Mets fans. Today, Piazza will officially have his number retired. Personally, I cannot wait to go to Citi Field and cheer him like I did all those games I attended in the late nineties and early 2000s. It couldn't have happened to a better man or a better Met.
Congratulations Mike Piazza.