Not Sure if Flores Has Reached Home Yet
I was having an absolutely terrific day. It was gorgeous out. My family got together today instead of tomorrow to celebrate Father's Day because my parents know we can stay longer on a Saturday than a Sunday. It was so perfect that we even had a Fudgie the Whale: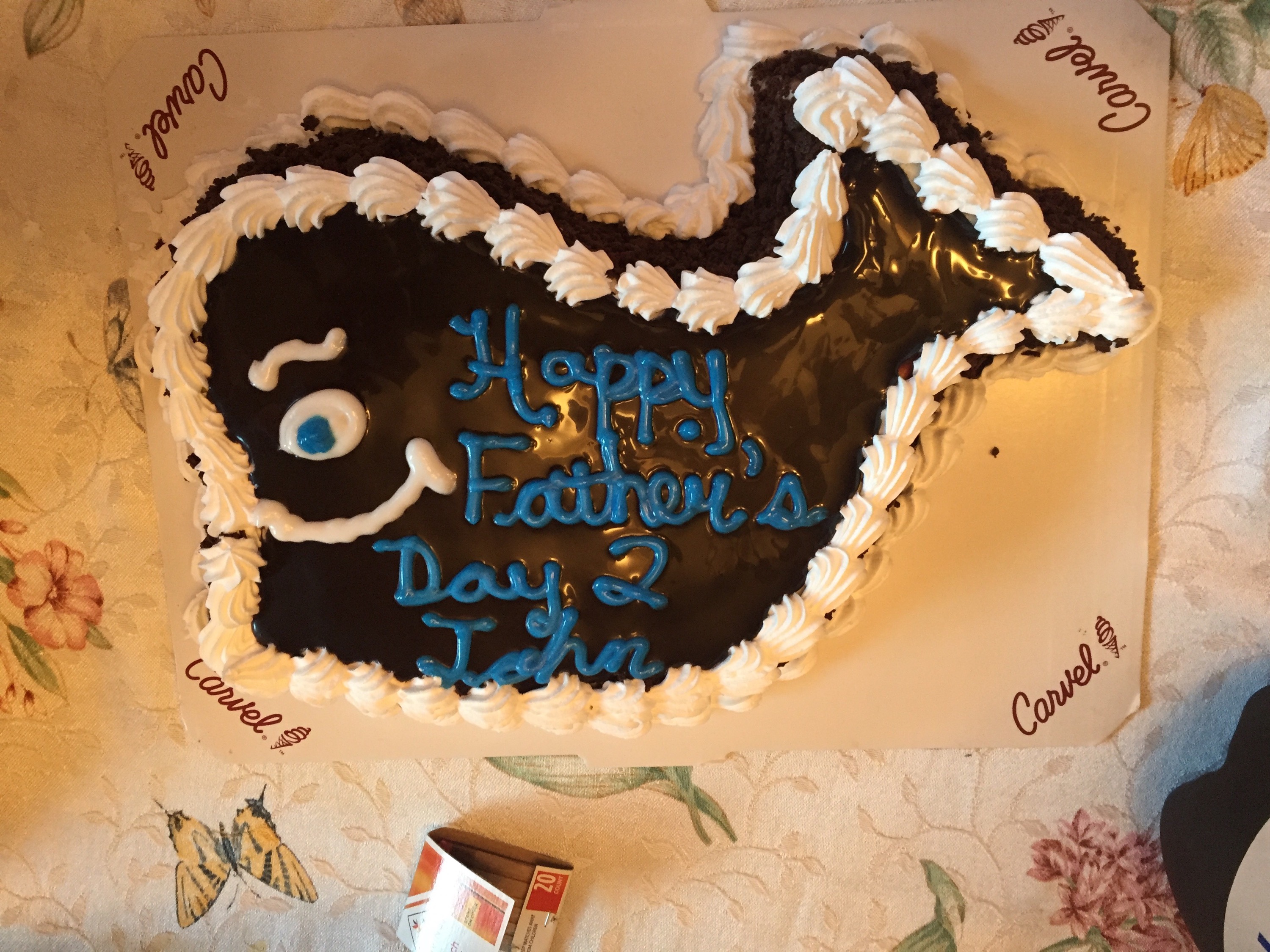 Speaking of moving slow like a whale full of ice cream, somehow, someway Tim Teufel sent Wilmer Flores with no outs in the bottom of the ninth with the Mets down a run. I'm only slightly exaggerating when I say Flores was rounding third when Tyler Flores caught the ball waiting to tag out Flores.
If you're a Mets fan, you know how the rest of the inning was going to go. Ty Kelly hit the ball "deep" to center for a flyball out. Deep is in quotes because it didn't reach the warning track, but Ender Inciarte did have to go back a bit on the ball. Of course, Curtis Granderson, who had a brain cramp in the eighth leading to the go-ahead run scoring, struck out looking. Game over. Mets lose two in a row to a horrendous team. The Mets didn't play any better than yesterday's poor showing.
Simply put, the Mets beat themselves by playing bad baseball. They made mistakes and miscues. It was embarrassing. By the way, I'm not sure if this is referring to tonight's game or any other loss since the calendar flipped from April to May.
If that wasn't enough, here are some fun anecdotes from the night:
Dario Alvarez, who the Mets dropped from the 40 to add Kelly to the roster, earned the win;
Jim Henderson left the game with a shoulder impingement; and
Steven Matz is experiencing elbow tightness.
It'd be funny if it wasn't so depressing.
By hey, it was a beautiful day, and my son had fun at his grandparents.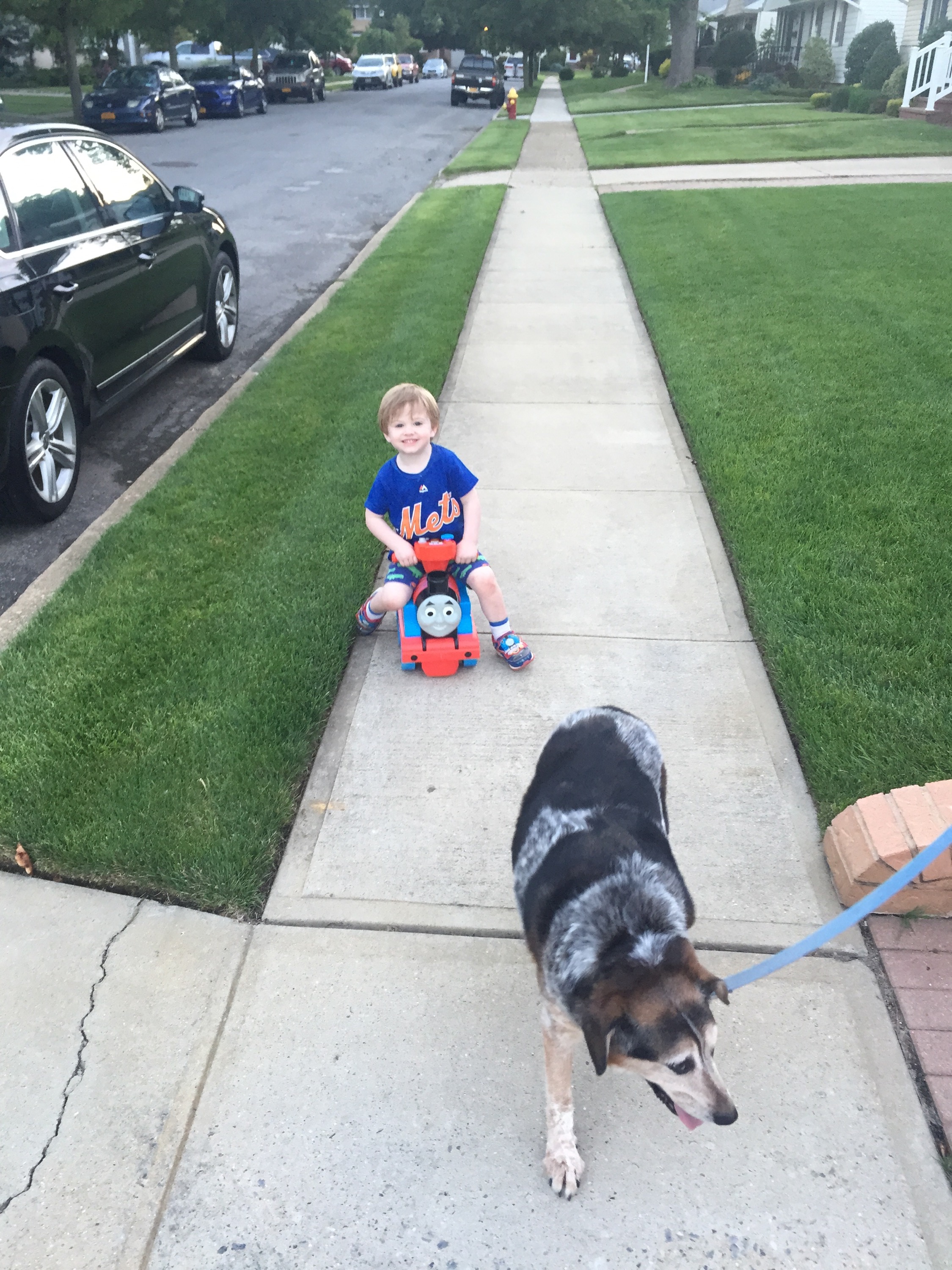 When my son has a good day, nothing, not even the Mets, can ruin my day. My evening on the other hand was completely ruined. Thanks for that Tim Teufel.