Mets Fans Can Still Dream
It seemed like disaster struck for the Mets. Both Noah Syndergaard and Yoenis Cespedes were forced to leave Wednesday's game due to injuries. For Cespedes, it was his left wrist. For Syndergaard, it was the dreaded elbow complaints. Speaking of elbow complaints, it appeared that Zack Wheeler had a Jeremy Hefner-like setback during his Tommy John rehab.
It was seriousness enough that the Mets weren't screwing around this time. They immediately sent Cespedes and Syndergaard to see Dr. Altchek.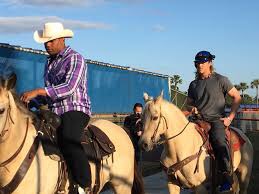 While these two Mets were getting themselves examined for potential season-ending injuries, Mets fans were left to drive themselves crazy. I spent most of the time trying to talk myself into Sean Gilmartin or Rafael Montero as a viable fifth starter. I looked to see how Brandon Nimmo's numbers would translate to the majors. I thought about moves like signing Yusileski Gourriel.
I kept reminding myself that Steven Matz was 7-3. I harkened back to last year when there was a big three of Syndergaard, Matt Harvey, and Jacob deGrom. We haven't seen the best of Harvey or deGrom yet, and Matz had shown the ability to potentially replicate what Syndergaard last year. I kept telling myself the Mets were going to be fine. All they have to do is make the playoffs with that pitching staff and bullpen. It was possible.
Fortunately, Syndergaard put our minds at ease:
After that tidbit of good news, we learned neither he nor Cespedes are headed to the DL. Furthermore, tests revealed Wheeler has no structural damages.
We don't know when Cespedes can return to the lineup, nor do we know if Syndergaard will make his next start. However, we do know they will play again in the near future. We also learned there is still hope for Wheeler returning to the Mets to pitch this year. It's a huge relief.
Now, instead of staying up all night trying to dream up scenarios where the Mets can compete without their best hitter or pitcher, I can put my head down and go to sleep in peace. I imagine that I'll dream of the Mets winning the World Series behind Cespedes, Syndergaard, and maybe even Wheeler.