Build the Tom Seaver Statue!
The main entrance to Citi Field is the well-designed and well-conceived Jackie Robinson Rotunda. It is an area that not only pays homage to one of the most important and transformative figures in baseball history, it lets you catch a glimpse of what he was as a man and a ballplayer. There is even a giant 42 that stands in the back of the rotunda that can be used as a backdrop for fan photos: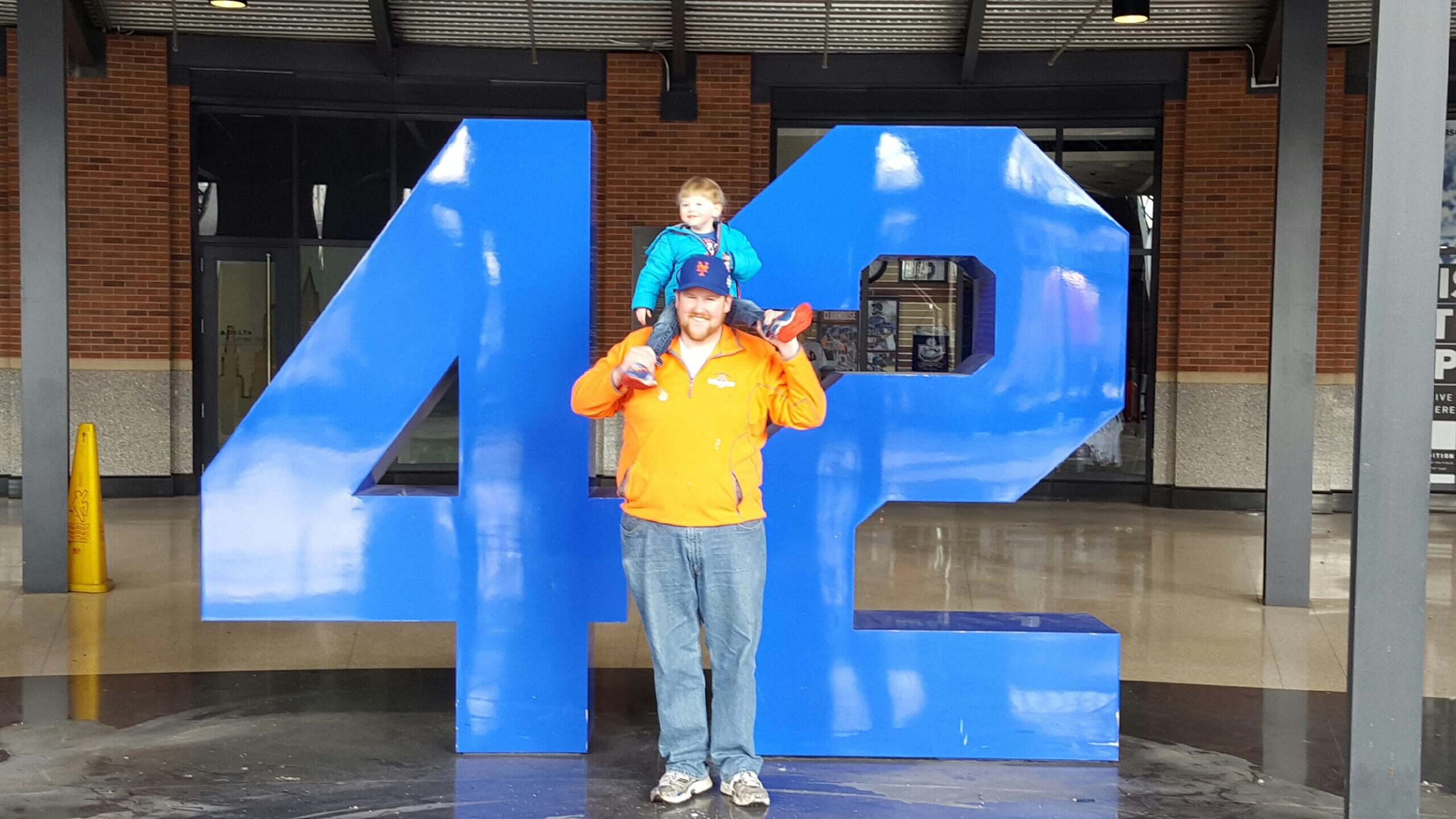 There are many things right about the Jackie Robinson Rotunda. However, the rotunda highlights one major flaw about Citi Field – Robinson is the only player that is celebrated there.
Sure, there are the retired numbers in left field. Also, there is the Mets Hall of Fame (which has also become an extension of the team store). However, is it really enough? If you are like many Mets fans and Nancy Seaver, the answer is a resounding no. As Nancy Seaver told the New York Daily News, "They should have a statue for all those numbers they have retired on their wall — Seaver, Gil Hodges, Mike Piazza." She finds the fact that here isn't one for her husband to be "ridiculous." She sums up her feelings by saying, "I'm embarrassed for (the Mets). I really am."
The fact of the matter is she's right. At a minimum, there needs to be a statue for Tom Seaver. He is the Mets version of Babe Ruth.
Seaver has been the greatest player to ever don a Mets uniform. Considering the mind boggling stats he put up, it is next to impossible to imagine a scenario where there will come another player who will legitimately challenge Seaver's place in Mets history. He helped turn the Mets around from a losing franchise to a team that miraculously won the 1969 World Series. He was the ace of a staff that almost won a second unlikely World Series in 1973. He's the Mets all-time leader in wins, ERA, innings pitched, strikeouts, complete games, and shutouts. It's one of the many reasons Seaver has been dubbed The Franchise. The Mets reputation as being a traditionally pitching rich organization began with him. It's why he was the first player to have this number retired by the Mets. It's why the Mets chose him to throw out the last pitch at Shea Stadium and the first pitch at Citi Field. It's why he was elected to the Hall of Fame with the highest voting percentage ever given to a pitcher. It's why he needs to have a statue featuring him with that classic leg drive: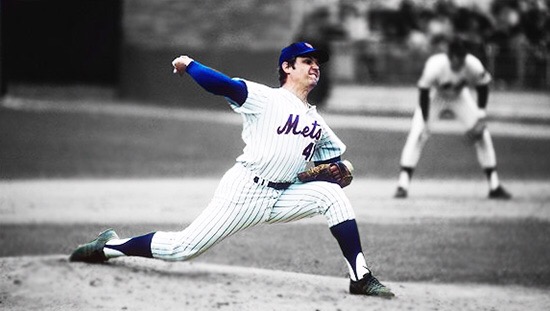 Any argument against the Seaver statue is ill conceived:
It's too costly – You're a major league franchise in New York. You can afford a statue.
Seaver can't travel for the unveiling – Hodges' number was retired posthumously. It's about honoring a player properly, not about attendance.
There's nowhere to put it – First, you found a spot for the old Home Run Apple. Second, there are empty places in and around the ballpark. If it's important to you, you find a spot.
It would diminsh the importance of the Jackie Robinson Rotunda – It won't.
Building one for Seaver means the Mets will have to build ones for other Mets Hall of Famers – So what? There are only two of them so far. I think the team can manage that.
Other than that, what possible reason is there for not having a statue? There is no legitimate reason.
The time has long since passed to build a statue in Seaver's honor. As many have done before, Nancy Seaver shone a light on the issue. She's right that it is embarrassing that the Mets won't honor the greatest player in their history. It's time for the Mets to right that wrong and build the statue.