Return of the Racing Stripe Jerseys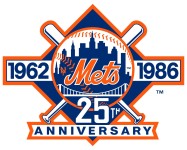 Yesterday, the Mets announced that the Mets will wear the iconic 1986 racing stripe jerseys every Sunday home game this season. I love these jerseys, but it does seem odd that the team is wearing these jerseys each and every Sunday.
The Mets everyday left fielder, Michael Conforto, was born on March 1, 1993. At that time, the only members of the 86 Mets still around were Dwight Gooden and Howard Johnson. Gooden's Mets career was effectively over at that point. He was a shell of his former self due to drug abuse and injuries. HoJo was only a utility player on the 86 team. The main contribution he made that year was being the on deck batter when Ray Knight scored off of Mookie Wilson's little dribbled up the first base line.
It seems odd to me to see Conforto wearing a 25th anniversary patch that was created for a team seven years before he was born.
Again, if the Mets want to do this, they should do it right. Update the patch to commemorate the 30th anniversary of the 1986 World Series championship. This way it truly becomes an homage to the 1986 team that it was intended to be. Furthermore, the jerseys will look more appropriate when you purchase them.
Speaking of purchasing one, which I intend to do, there are two problems with the jerseys. The first is the diaper effect of the jerseys: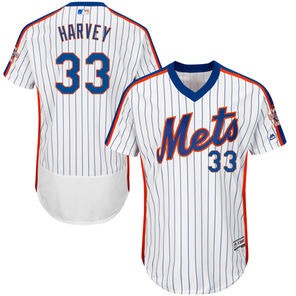 The next is if you don't want the diaper, you don't get the patch, nor do you get the option to personalize it: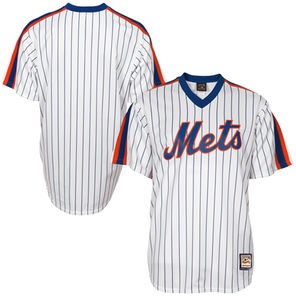 One last note, am I the only one that thinks it's going to look absurd to see Tim Teufel effectively wearing Darryl Strawberry's jersey?
Overall, I love that these jerseys are back. I think the Mets were smart making them the Sunday jerseys. I hope they return in 2017. I just wish they were updated to be the tribute the Mets wanted them to be.