What to Watch Instead of Baseball Tonight
After the euphoria of last night, I'm all pumped up. I want to watch baseball. Nope. It an off day in the ALCS. There's now a void at 8:00.
I have a suggestion. We should all watch Back to the Future, Part II. First off, any of the Back to the Future movies are terrific. My factory is the first one. It would be a desert island movie for me. I could talk about and quote that movie all day. The second one was a good movie. Surprisingly, the movie has now occurred in the past since Marty went to October 21, 2015.
Anyway, one of my favorite parts of this movie was when the headlines on the newspaper changed. When I throw it on tonight, I'm going to see if it automatically updated like we saw in the movies:
Vine provided courtesy of @lets86it.
Maybe we'll see this: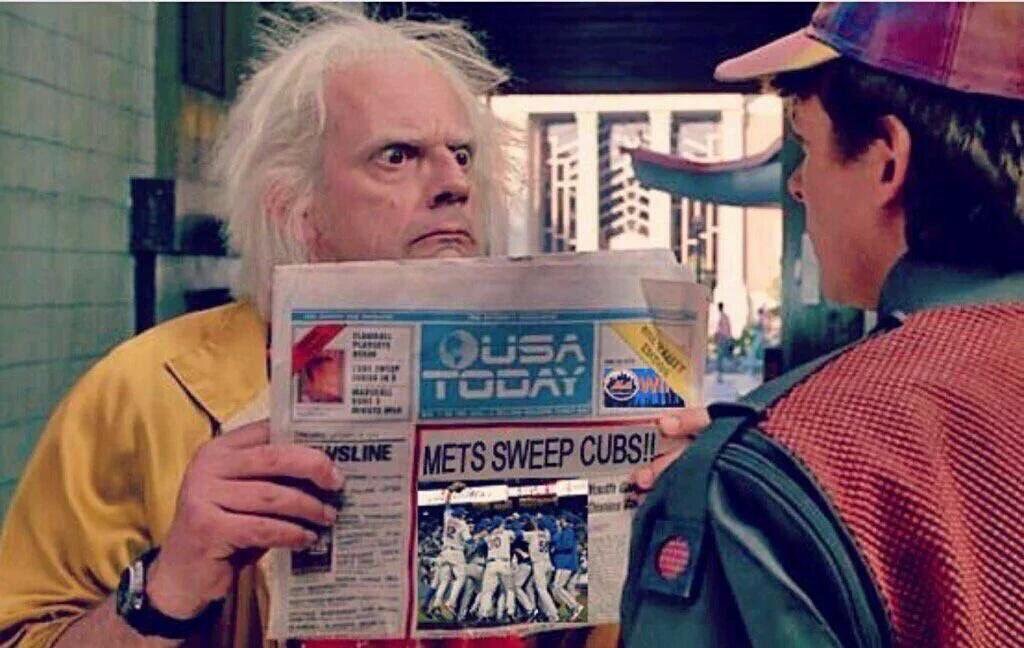 If it does, I'll be saying this all night: