Mets Don't Want Homefield Advantage in the NLDS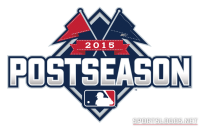 Terry Collins is 100% correct that you worry about getting to the playoffs, and then you let the chips fall where they may. I know I'm in the minority on this, but I don't want the Mets fighting for homefield in the NLDS.
The first reason is the rotation. We may not know who the fourth starter is, but we do know that Jacob deGrom, Matt Harvey, and Noah Syndergaard will get starts. We also know Clayton Kershaw and Zack Greinke will start Games 1 & 2. With Syndergaard's home/road splits, I don't want the Mets to have a reason to start Thor in Game 2 to keep him at Citi Field over Harvey. I like the idea of coming home and having a huge edge in the pitching matchup with Thor at home.
The second reason is the Mets offense. Kershaw and Greinke are hard enough to hit. I know the Mets will be hitting in the shadows at Dodger Stadium, but the Mets hitters are better on the road. Yoenis Cespedes hits .220/.283/.484 at Citi Field. Daniel Murphy is hitting .256/.296/.429. Curtis Granderson is hitting .236/.331/.415 (although his Dodger Stadium numbers are similar). Travis d'Arnaud is .252/.320/.461. The Mets offense travels better. Let the have a better shot at getting going early in the playoffs than struggle at home.
The final and most important reason is the importance of Games 3 & 4. The Mets would be coming home either down 0-2, tied 1-1, or up 2-0. If you're down 0-2, there's no place you'd rather be at home to stave off elimination. You'd also rather be home tied so you have a shot to go up 2-1 in front of a rabid fan base. If the Mets come home up 2-0, after beating Kershaw and Greinke, series over.
Therefore, I don't think homefield advantage is something you don't want to get. Just get the team healthy and ready for the NLDS.